The recent announcement of iOS 7 due for release late 2013 has spelled the end of support for the long running iPhone 3GS.
The iPhone 3GS was a major update in terms of hardware and speed over its predecessor the iPhone 3G – whilst looking almost identical. It's shelf life is testimony to this.
3GS:  600Mhz ARM Cortex-A8 processor and 256MB RAM, high speed 3G, 3.0 megapixel camera with video support and 1219mAh battery. 
3G: 412Mhz ARM processor, 128MB RAM, standard 3G, 2 megapixel no video support and 1150mAh battery.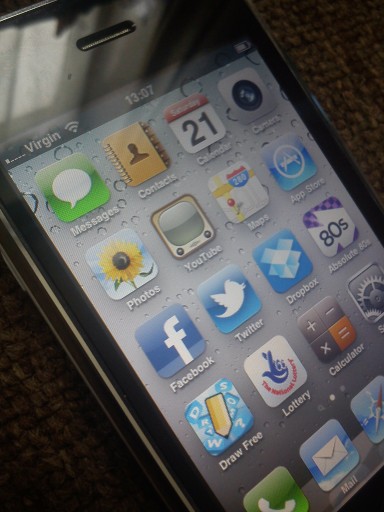 The 3GS shipped with OS 3 in 2009, received iOS 4 in 2010 and iOS 5 in 2011. At the 2012 announcement of iOS 6 many people believed the 3GS would not be included. However, it did receive iOS 6 with a few features missing such as 3D Maps, Flyover, Turn by turn navigation and panorama camera – which were also missing from the iPhone 4 in iOS 6.
It was the first iDevice to reach four major releases of iOS. The release of iOS 7 will support the iPhone 4 and upwards and means the end of the road for the iPhone 3GS. Giving a phone four years of updates is very impressive and something Apple hasn't done before.
I owned an iPhone 3GS until early 2013 when I upgraded to an iPhone 4.
Of course, no more updates does not instantly mean the 3GS is useless. It just means apps needing the latest version will no longer run on it.
To continue to install older versions of apps you will need to jailbreak your phone using the Evasi0n tool or possibly in the future the whited00r team will include the 3GS in their custom firmware sets and custom app store.
Whatever happens, the 3GS is still a great phone.
---
Follow Simon Royal on Twitter or send him an Email.
Like what you have read? Send Simon a donation via Tip Jar.
---
keywords: #ios7 #iphone3gs #nomore #techspectrum #simonroyal
short link: http://goo.gl/wAZhqn
searchword: ios7iphone3gs