2001: It's been quite a love-in for Apple over the last couple of years. Great looking products that are pleasing to the eye is an Apple tradition, and the iPod simply adds to it.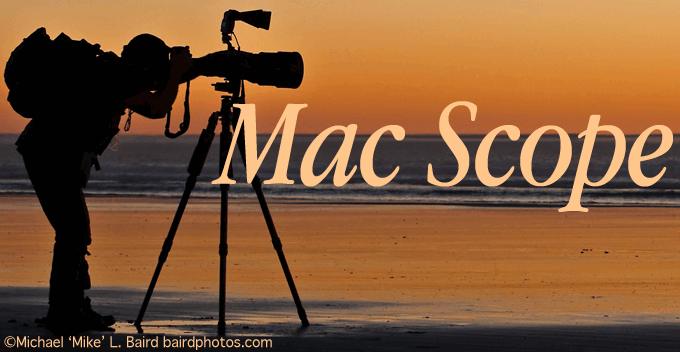 However, Apple still hasn't been burning up the charts when it comes to converting users. Granted, new users and even some PC stalwarts have been known to switch to Apple products. Is it enough, though?
Apple's strategy has been more or less inoffensive. "We've got good products, cool products, products that do the job," has been the message for a good while now.
Time to take off the kid gloves.
With a stable version of Mac OS X on the market and mind-blowing software and hardware, Apple has more than enough ammunition to start making a serious effort at claiming that they've got superior technology – and the world had better take notice.
The kind of "into the breach" attitude that would serve Apple well was recently exhibited in an internal email from a Microsoft sales VP regarding Linux. The email pretty much directs everyone to pour blood, sweat, and tears into their efforts to steal Linux users or win back those who have switched.
Now, of course, this is an internal memo. The friendly face of Microsoft is what the public sees most of the time, and it's likely to be the same at Apple.
Apple has the golden opportunity lying right in front of it. If the Microsoft email is to be believed, companies are tired of supporting their Unix boxes: "They're fed up with expensive Unix/RISC solutions from Sun, HP, and IBM."
Can you say "take advantage of the situation"? Mac OS X is a Unix platform with cheap hardware. Why migrate to Linux and its inherent complexity when you can go with OS X, have your Unix, and still be able to trust at least some of the administration to someone who hasn't a clue what command line even means?
There's a rare confluence of events happening here. Here's a thought: Businesses might be getting tired of Sun solutions and the like, and they may be trying to cut costs. They have a choice: Either go with Linux, which might be just as complex as Unix on a cheaper box, or sign a pact to funnel money to Microsoft forevermore. The devil and the deep blue sea, wouldn't you say?
Apple can easily fire straight up the middle by attacking the main weaknesses of Sun, HP, and IBM solutions (expensive and harder to maintain) and Microsoft (incredibly restrictive licensing agreements with no easy out).
The power of Unix with the simplicity of the Mac.
Essentially, it's a "have your cake and eat it too" solution with Apple. The mantra "The power of Unix with the simplicity of the Mac" wouldn't be lost on some high-ranking executives. Keep your fingers crossed that somewhere in the Apple corporate sales department there's a banner saying "Smash Sun and Microsoft."