January 19 in Apple and LEM History
Highlights
1983: Apple announces the $10,000 Lisa, which didn't ship until June.
1989: Macintosh SE/30
1998: Mac OS 8.1
1983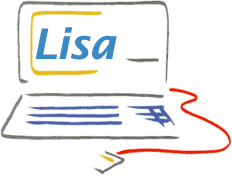 Apple announces the $10,000 Lisa, which didn't ship until June. Lisa introduced the mouse and a graphical user interface to a world dominated by DOS computers. One year later, the Macintosh replaced Lisa.
1989
Macintosh SE/30 introduced, providing the power of the Mac IIx in the compact case of the Mac SE. The SE/30 was the first compact Mac with a 1.4 MB floppy.
1998
Mac OS 8.1 introduced. Last version to support 68040. Adds HFS+ file system with longer file names, more efficient use of hard drive space. First Mac OS to support Carbon apps.
2000
Macintosh 2000 revisited, Dan Knight, Mac Musings. Eight years ago Henry Bortman guessed what today's Mac would be. Today we're evaluating his predictions.
2001
Selling your older Mac, Adam Robert Guha. Hints on selling your older Mac at a fair price.
MacPaint primer, Manuel Mejia Jr, Mac Daniel. An introduction to the Mac's first paint program - samples included.
Buying from Canada, Dan Knight, Mac Musings. Hints from Canadians on buying across the border.
2004
Upgrading PowerBook CPUs, going Dell, PCI Power Mac value, 6320 upgrade tips, and more, Charles W. Moore, Miscellaneous Ramblings. Also free email using gawab.com, AppleCare alternatives, a dark screen solution, and PaperPort problems.
Apple announces unexpected partnerships, Jeff Adkins, The Lite Side. Pepsi and H-P were only the beginning. Plans include Campbell's, CarQuest, Amazon.com, Fox TV, and even Apple itself.
2005
2006
Replacing Entourage: Apple's Address Book more powerful than you might think, Ed Eubanks Jr, The Efficient Mac User. There's a lot more to the OS X Address Book than simply storing names and contact information. Tips for getting more out of Address Book.
Intel inside: so what?, Intel upset over 'dull and boring' ad, specialists bullish on Macintel, and more, The Macintel Report. Also, Apple neutral about Windows on Intel Macs, multiboot questions, why Apple chose ATI over Nvidia for Macintel models, developers move forward, and more.
iPod owners not thieves, Fujitsu preps 120 GB iPod drive, TuneBuckle for iPod nano, and more, iPod News Review. Also Jobs says 'If you can find a better iPod, buy it', digital music more disposable, iPod home media center from Griffin, tough new cases, and more.
2007
2009
2010