Introduced on 24 January 1984, the Lisa 2 adopted the same 400 KB 3.5″ floppy drive as the simultaneously introduced Macintosh. It was available with the same 5 MB ProFile hard drive as the original Lisa or an internal 10 MB hard drive.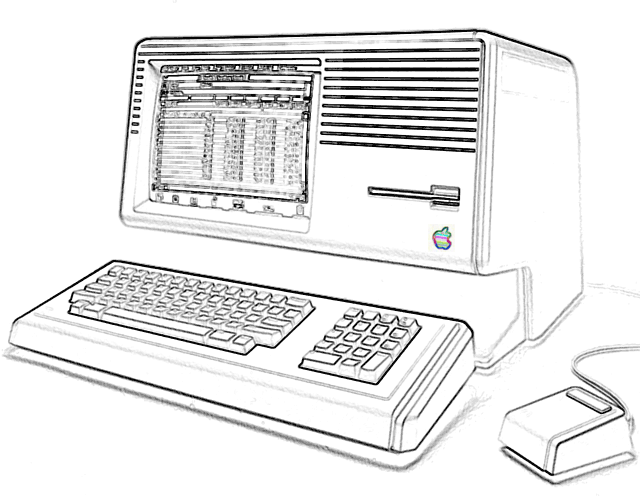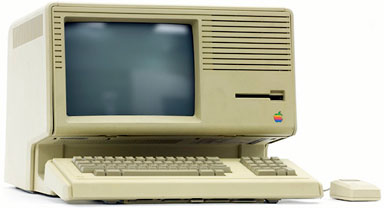 Best of all for Lisa 1 owners, the Lisa 2 was available as a free upgrade.
The Lisa 2 was repackaged as the Macintosh XL in January 1985, then discontinued in April 1985.
With MacWorks XL, the Lisa 2 and Macintosh XL can run a fair bit of legacy Macintosh software compatible with System 3.2 and earlier. In 1988, MacWorks Plus was introduced, which emulates the Mac Plus and can run System 6.0.3. A later version, MacWorks Plus II, supports System 6.0.8, the last version of System 6.
Details
announced 1984.01 at $3,500 to $5,500; discontinued 1985.04
requires Lisa OS or MacWorks Mac emulator
CPU: 5 MHz 68000
ROM: 16 KB
RAM: 512 KB, expandable to 2 MB
12″ b&w screen, 720 x 360 rectangular pixels
keyboard attached via coiled telephone-like cable
mouse attached via DB-9 connector
two DB-9 serial ports
parallel printer port (used by internal hard drive on Lisa 2/10)
three expansion slots
floppy: 3.5″ 400KB drive
sound: beeps
size (HxWxD): 15.2″ x 18.7″ x 13.8″
Weight: 48 lb.
Gestalt ID: 2
Online Resources
Keywords: #applelisa2
Short link: http://goo.gl/K54Ify
searchword: applelisa2