2002: Take a much needed three-week vacation, and Apple goes on a small release binge. Go figure. So what did I miss, and what do I think of what I missed?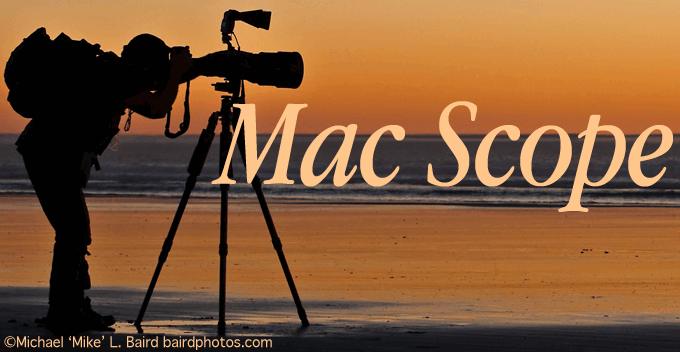 XServe
Apple released XServe on May 14 when I was in Hong Kong. It's a pleasure to see Apple getting back into the heavy iron of servers. Big businesses will likely begin to see Apple servers as viable alternatives to Linux, Unix, and Windows.


The XServe has several things working in its favor. The price, for one thing, is extremely competitive. Industrial strength server power for such a low price can't help but turn a few heads in these lean tech times. Couple that price with the power of Mac OS X, the G4 processor, and (hopefully) decent support from Apple, and the XServe should woo at least some customers away from the competition.
Of course, Apple has a real uphill battle on this front. In the consumer market, Apple at least enjoys some level of notoriety with its slick designs and cool software. In the business environment, Apple has to deal with the entrenched idea that Macs are just toys, that they aren't stable, and that they don't have the horsepower necessary to handle the big jobs.
Add the fact that Macs are regularly disparaged in the IT industry and, I'm certain, in IT schools across North America. Apple has its work cut out for it.
OS X will likely be the biggest selling point of the new XServe. OS X combines the best of Unix and Linux (rock solid, secure, powerful) with the, ahem, best of Windows (easy to set up and administer).
Cheaper, stronger, more stable. What more could an IT manager want?
The Updated iBooks
Apple released updated 700 MHz iBooks (12″ and 14″ models) on May 20. Sweetening the pot for low-end laptop lovers, the updated iBooks include a faster G3 processor and 16 MB Radeon Mobility chips across the board.
No complaints here. Faster is better, and a refreshed iBook line should bring in new customers. The upgrades aren't so huge that PowerBook sales will be hurt, but they are good enough for people in the market for an affordable, well-equipped portable.
Personally, I would have loved to buy an iBook, but the screen size and 1024 x 768 resolution are too small for the type of work I do, and dual-monitor support is essential for me. Apple marketing nailed me like an indecisive squirrel on a four-lane highway. I had no choice but to buy the pricier, better equipped PowerBook G4.
Such a tale of woe, I know.
So, a few minor, if good, announcements. Can't say I missed a whole lot. Apple is maintaining strength in the consumer market and building it in the business market – a sound strategy and one that we all hope will continue.
keywords: #xserve