The ATI Radeon 9200 is a PCI video card compatible with most Macs with PCI slots. However, ATI notes that it is not compatible with the Digital Audio and Gigabit Ethernet/Mystic G4 Power Mac under Mac OS 9.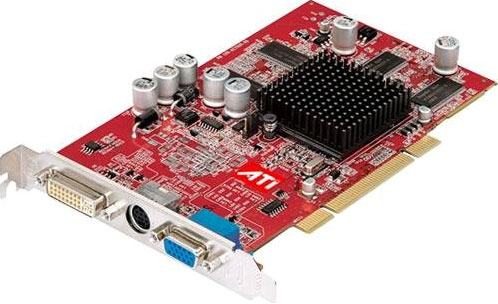 The Radeon 9200 was never used as a standard video card on any Mac. Our friends at Bare Feats say installing this video card is a "no brainer" if your have a Blue and White Power Mac G3 or Yikes! Power Mac G4.
Details
GPU: Radeon R200
GPU speed: 250 MHz
PCI bus speed/width: 33 MHz, 32 bits
Video memory: 128 MB
Memory speed: 400 MHz
Memory bus: 128 bits
Resolutions: 640 x 480 to 2048 x 1536
Ports: DVI-I, VGA, S-video
Dual monitor support: yes
Cooling fan: yes
Minimum OS: Mac OS 9.2.2, OS X 10.2.8/10.3.3
Compatible with: All PCI Power Macs (not compatible with Gigabit Ethernet and Digital Audio Power Mac G4 models when booted into Mac OS 9.2.2).
Online Resources
Benchmarks
Keywords: #atiradeon9200 #radeon9200pci
Short link: http://goo.gl/Ds3UPb
searchword: atiradeon9200pci