In my earlier articles, I covered Apple's bad times of the mid 1990s and their climb back to success through 2002. This article completes the series.
From 2002 to 2006, Apple continued with its strategic plan of expanding its business, improving its software, and generally removing the old and bringing in the new. Since Steve Jobs returned to Apple as a consultant in 1997, every aspect of the company has changed, including policies, the logo, the product line, employees, revenue, profits, and so on.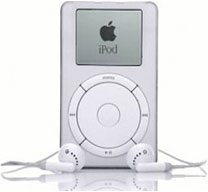 Apple's retail strategy has been extremely successful, and the iPod has changed the world. More than 65 million iPods have been sold since its introduction in 2001.
Mac growth was stable for several years, but it picked up in 2005 and sky rocketed in 2006 after Apple's move to Intel processors. Apple sold more than 5 million Macs in their 2006 fiscal year, more than ever, and 1.6 million Macs in the July-Sept. 2006 quarter, another record.
Tech research firm Gartner Group reports Apple's market share at 6.1%, higher than that of Toshiba and behind Dell, HP, and Gateway. Apple is now in fourth place.
'Year of the Notebook'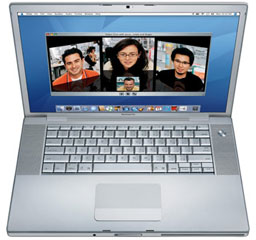 Not only was 2003 a great year for the Power Mac, it was also declared the "Year of the Notebook" by Apple at the Macworld Expo in San Francisco on January 7. 12″ and 17″ PowerBook G4s were released to join the existing 15″ model.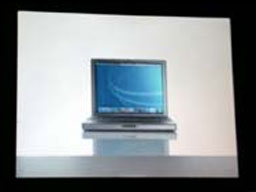 The 12″ PowerBook G4 was the smallest laptop Apple had  made since introducing the PowerBook line in the 1990s. The sleek new aluminum look was a move away from the titanium that had multiple manufacturing faults (many units cracked above the CD drive slot). In September 2003, Apple added a 15″ aluminum PowerBook to the line, replacing the last titanium PowerBook.
The Digital Hub
After the release of the iPod and Mac OS X, Apple was focused on the digital age and certainly wanted a big part of it. Over the next several years, Apple gradually created a Digital Hub, transforming the Mac from a niche player into a computer that would appeal to more people, providing complete digital creation solutions to those wanting to work with movies and photos on their computer.
At a keynote, Steve Jobs highlighted, "Mac can become the 'digital hub' of our emerging digital lifestyle, adding tremendous value to our other digital devices."
Apple wanted the Mac to work seamlessly with digital cameras, digital camcorders, and other common devices. Mac OS X greatly helped this become a reality, removing the necessity for installing drivers for most peripherals.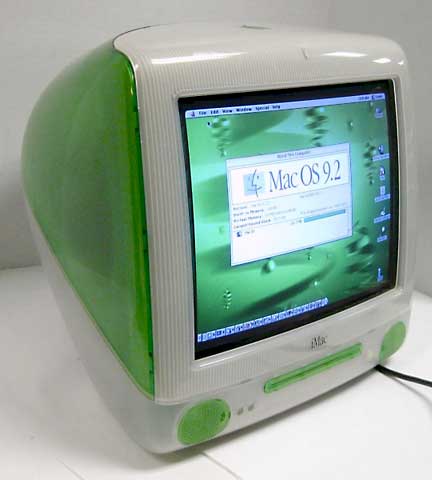 To complete the circle, Apple introduced a new suite of software. The first was iTunes, an MP3 player that works with the iPod. Next came iMovie, introduced with the iMac DV computers in the early 2000s. Jobs predicted that desktop movie publishing (as he dubbed it) would become as big as desktop publishing had been in the 1980s. Although this didn't quite happen, iMovie was an important factor of Apple's digital hub.
Later on, iPhoto and iDVD were introduced, making the Mac a much more appealing computer for an average Joe. In 2004, all these applications were bundled together in a package called iLife.
iTunes Music Store & the iPod
In order for the iPod to be hugely successful, Apple had to provide a way to buy music that people could play on their iPods. The iTunes Music Store was launched on April 28, 2003. It was the first store of its kind to attract media attention and the first to prove the viability of online music sales. Today the store has sold over 1.5 billion songs and accounts for 88% of online digital music sales worldwide. The entire store offers more than 3.5 million songs, consisting of tracks from major artists such as Bob Dylan, U2, Madonna, Michael Jackson, and so on.
The store has faced stiff competition, but nobody has yet managed to successfully decrease Apple's dominance. Competitors include Napster, MSN Music, eMusic, Sony Connect, and Tesco. Apple doesn't offer a subscription service, offered by several competitors, Jobs has stated several times that it is not in the interest of customers to have this service.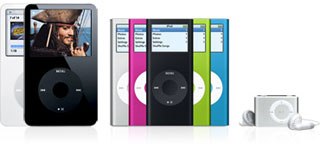 The iPod itself has also faced stiff competition, none of it managing to break Apple's dominance. Competitors include Samsung, Microsoft, Creative Zen, and many others. Dell was also a competitor for several years until they discontinued their MP3 players earlier this year. One Dell executive even admitted that Apple had done the job better.
Apple has done several song giveaway promotions for the iTunes Store with Pepsi and now Coca-Cola. Promotions have also been done with Facebook, Gap, and several others.
Since its introduction, the iPod has been updated every year, becoming more popular all the time. Currently, the iPod is the most popular digital music player in the world, with a 70% market share and around 65 million units in use.
.mac
Apple's history in Internet services stems back to the 1980s with AppleLink and the mid 1990s with eWorld. After discontinuing eWorld in 1996, Apple stayed out of Internet services until 2000, when iTools was launched at Macworld San Francisco. iTools offered several services for Mac users including HomePage for web hosting, iDisk online storage space, mac.com email, iCards greeting cards, and iReview, a website review service. iReview was not successful, and Apple discontinued it in March 2001. However, the other services were kept.

In September 2002, Apple renamed iTools as .mac and converted it from a free service to a subscription service. Many originally believed that .mac was overpriced, yet many chose to pay the fee. Currently, the annual charge is US$99. .mac accounts include a mac.com email address with 1 GB of storage and space on iDisk.
With every revision of the iApps and OS X, more and more .mac integration has been added. Some cite this as a disadvantage, as they believe too many of Apple's software features are dependent on the online service.
iTools and .mac were good moves for Apple, and today .mac generates millions of dollars in revenue every year.
Intel Inside the Mac?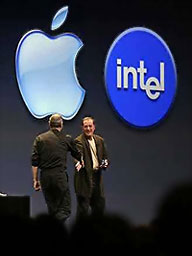 At the 2005 Worldwide Developer Conference (WWDC), the biggest announcement in the history of the Macdom was made: Apple was going Intel. The rumors had circulated for months, with most believing that Apple would never switch from PowerPC processors to Intel CPUs. However, Steve Jobs announced it was true on June 6, 2005 and said the transition would begin by June 2006 and be completed within a year. However, it was completed much faster. The first generation of Intel Macs were introduced in January 2006, and the transition was done by October 2006.
At first, many were skeptical of the move and wondered what it would mean for Apple's future. Would it make them no different from Dell and HP? Would Apple simply become another PC clone maker? Analysts were worried that the early announcement would cause an "Osborne effect",* jeopardizing sales of existing PowerPC Macs.
Mac fans were concerned over how Apple would go about the change. Would Macs have Intel badges? Another concern was Rosetta, the program that allowed Intel Macs to run PowerPC software: Would it be fast enough? And would the lack of Universal binary applications cause problems with Mac sales?
All these questions and concerns were soon answered and resolved, and Mac sales were actually up from the previous year in the 2005 holiday quarter. Demand was strong despite the fact that Intel Macs were coming soon. (Indeed, some users viewed it as their last chance to buy the PowerPC Macs they knew rather than wait for the uncertain Intel future.)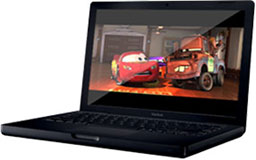 Throughout 2006, Apple revamped its entire Mac lineup. The iMac and Mac mini kept their names when they moved to Intel Core Duo CPUs. The PowerBook line was replaced with the MacBook Pro, the iBook with the MacBook (available in black and white models), and the Power Mac with the Mac Pro. There were no Intel stickers, Rosetta is pretty fast, and there are thousands of Universal Binary applications.
The Intel transition has had a huge effect on Apple and the Mac – and also on Apple's competitors and the industry as a whole. In July-Sept. 2006, Apple reported record Mac sales for the year and for that particular quarter, 5.3 million and 1.6 million respectively. Over 50% of Mac buyers in the Apple Stores were new to the Mac, and since the Intel transition, more games have become available for the Mac, and new virtualization products are arriving such as Parallels. VMware announced their products will be available for the Mac soon.
Apple's market share has also been rising fast because of the move – the latest figures from Gartner report Apple's worldwide market share at 6.1%, higher than Toshiba. This puts Apple in fourth place behind HP, Dell, and Gateway.
What's the Next Big Thing for Apple?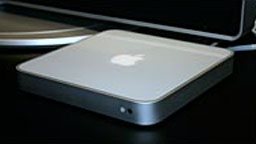 On September 12, 2006, Steve Jobs announced a forthcoming Apple product code-named iTV, similar to a set-top box. It will be available in the first quarter of 2007 and will sell for US$299. It will enable content to be streamed from any computer running iTunes (on OS X or Windows) to a television. Many believe this device will change the way we watch television and view multimedia content.
Mac OS X 10.5 Leopard, Apple's next major revision of its operating system, is currently in development and scheduled for release in 2007. It was previewed at the 2006 WWDC. Many believe that the Windows Vista introduction will dwarf Leopard.
Industry analysts and the Apple faithful expect Apple to introduce an "iPhone", however this has not been confirmed. Other products that we may see from Apple in 2007 include a new PDA or a Mac tablet, products rumored for years.
Conclusion
There's been lots to write about in this series; it was difficult to fit in so much. I must admit, I wasn't able to fit every detail of Apple's climb from the depths, as it spans ten years since the crisis of 1996. Since that time Apple has revamped itself. Apple continues to report record sales for all its products, and it seems nothing can go wrong under Steve Jobs' reign.
The next 5-10 years of Apple's climb should be even more interesting as Apple attempts to take back the throne and dominate the computer industry.
Will it happen? Only time will tell.
* The Osborne effect is when a company's announcement about future products results in customers delaying purchases of its current product. Its origin is a "suicidal marketing mistake" made by Osborne Computer in 1983, when it announced a successor to its Osborne 1 computer months before it would be ready to ship. This led to a sharp drop in sales (already hurt by the competing Kaypro), which created a revenue vacuum from which the company did not recover.
Further Reading
References
Short link: http://goo.gl/dTBGFd
searchword: apple2002-2006