2007 – Apple's recent corporate name change from Apple Computer, Inc. to Apple, Inc. is more significant than most people think. It's not simply a matter of dropping Computer from the name because some of Apple's products aren't in the Macintosh product line and aren't actual computers. It's because Apple is changing – and fast.
Over the past ten years, Apple has been on a roller-coaster ride that only goes up and only travels to success.
Consumer Electronics
In the late 70s and early 80s, Apple's executives were mavericks, and the employees were mostly under the age of 30. There were no corporate rules, and the company had extreme momentum and high staff morale.
During the 1990s, these factors were lost, and Apple fell behind their competition. They were losing their faithful customer base and the internal culture, both of which were central to Apple's success.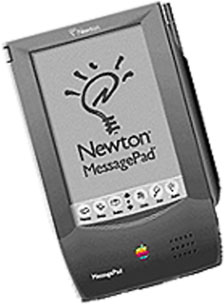 Apple first ventured into consumer electronics at this time. They entered the PDA market with the Newton in 1993. Although it was innovative, it was a commercial flop and had quality issues.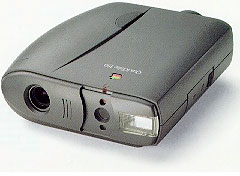 Apple then entered the digital camera market in 1994 with the QuickTake, and they also attempted the game console market indirectly with their Pippin gaming technology in 1996.
All of these products had the potential to be successful, but Apple was having a crisis, going through layoffs, running out of cash, and trying to handle more than four businesses at once with a stubborn internal culture and shameful corporate structure. Management were also lacking the skill required to handle the amount of work needed to be done. Apple couldn't focus in all of the areas they wanted to.
Another problem was their pricing strategy. Apple has always priced products highly initially, but during the 1990s prices rose with each revision and model of a product. Today, its strategy has changed to make it possible for Apple to appeal to a wider market over time by reducing prices.
By the time of Jobs return in 1997, many of the company's internal struggles had been resolved. Jobs helped improve staff morale and, with his unique leadership qualities, the company now moves fast again. Apple knows how to enter new markets and beat the competition at their own game.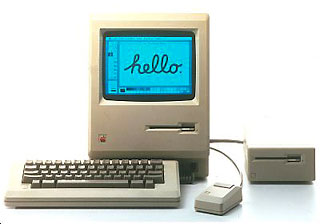 In 1984, Apple showed IBM what the personal computer was meant to be like with the first Macintosh. Using aesthetics, Apple woke up the industry in 1998 with the iMac. With the iPod in 2001, Apple ruined Sony's Walkman division.
And in 2007, they're shaking up the mobile phone industry. After Apple's announcement and demos of iPhone arrived to newspapers and news networks around the world, investors reacted. Shares of Nokia, Motorola, Palm, Blackberry, and many others dropped, while shares in Apple rose as much as 8%.
New Sony – with a Twist
Apple is becoming the favorite brand for consumer electronics in the home and on the go. Sony held a reputation for excellent electronics products for a long time, but this reputation has been tarnished over the past two decades.
Sony knows they have quality control issues and that many of their products are not as they should be, but they deny it in public. Apple is becoming the new Sony – with a twist: They're ahead in the MP3 player market and know how to stay slim.
Sony has been widely criticized for its bloated product line, which is unprofitable in some areas. Because Apple is extremely healthy financially, it has plenty of resources to expand successfully into new industries and markets it knows it can shakeup and eventually dominate.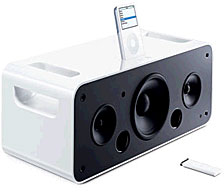 Apple is currently involved mainly in computers and entertainment devices – and now mobile phones. Apple have their own solutions for the living room, just as Sony do, including their own speakers (iPod Hi-Fi) and a TV set-top box (Apple TV).
However, Apple is still missing plenty from the complete picture, such as televisions, DVD players, and more. Dell has shown that a computer company entering the television market can be successful and profitable;* it wouldn't surprise me if Apple took a similar – but more innovative – approach to selling its own televisions in the near future, most likely 2008.
The Future of Apple
The name change does not mean that Apple is moving its attention away from the Mac, and it certainly doesn't mean that the Mac will soon be gone. Apple's recent transition to Intel, its latest software offerings, and its continuous development of Mac OS X shows that much of their attention remains on the Mac.
Apple's plans to expand into more consumer electronics is a good sign for the Mac faithful, even if they don't notice it. I'm certain there will be an "iPhone halo effect", just as there was an "iPod halo effect". Expecting that the iPhone will be a success as much as the iPod was, it will attract millions more to the Apple brand and will increase the awareness of and interest in Macs.
Now that Apple is repositioning itself, I think we can all be clear that more consumer electronics devices will be coming. Apple will be very careful in which markets they enter. Apple entered the cell phone market because innovation was lacking; they saw the opportunity to make a product much better than what was out there, one that would wake up the competition.
I very much dislike making predictions, but I'm absolutely positive Apple is unlikely to enter the game console arena in the near future, as innovation is high in that market. [Apple took a small step into the game console market with the 4th generation Apple TV in October 2015.]
In terms of growing their computer business, I think Apple will be even more successful over the next ten years than they were in the ten years just passed. You know what I'm talking about: market share. This topic arises amongst conversations between techies worldwide hundreds of times a day.
Apple's market share hit a high in 1992 at 12%. Apple gained that figure once again in the laptop sector in the United States in 2006, while overall Apple's worldwide share for personal computers is approximately 6%, according to Gartner Research. This is measured by the number of computers shipped per year compared to all major competitors.
I wouldn't be surprised if Apple manages to get ahold of 15-20% of the personal computer market within the next ten years, given that the iPod has gained around 65% market share within a mere five years.
In the short term, Mac Pro upgrades are very likely at WWDC 2007 in June, as well as news on Mac OS X 10.5 Leopard – new demos, announcements of new features, and an announcement of the release date.
Apple will most likely continue the "Get a Mac" ads throughout 2007, given they haven't yet stopped production of new ads.
* Dell left the television market in June 1997.