iOS 8 introduced yet another smart idea, called Medical ID, creating a quick access medical card for emergencies.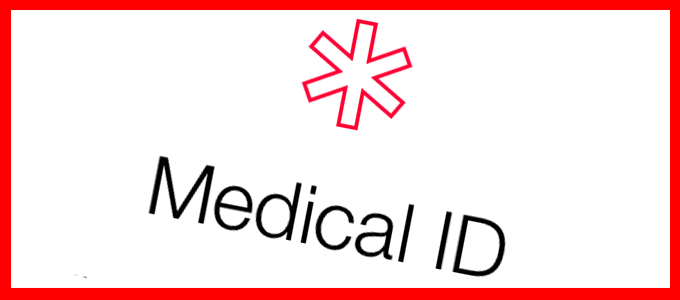 Most of us don't carry any medical information with us, and most of us lock our phones with a passcode, making them inaccessible to anyone else. If we were involved in an accident, emergency services would only have our wallets for ID. I, for one, carry nothing in my wallet that shows anything more than my name. It doesn't have my address or people to contact in an emergency.
Even the smart idea of putting in a contact called ICE in your phone (standing for 'in case of emergency') is useless if your phone is locked with a passcode.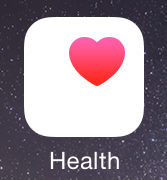 However, I stumbled across a neat feature for iPhone users that could resolve this problem, called Medical ID. It is part of the Health app that came with iOS 8 and allows critical information to be accessed on your iPhone screen even if it has a passcode protecting it.
Here is how to set it up.
Open the Health app and click on the Medical ID button in the bottom right of the screen. The first time you do this you will be asked to Create Medical ID.
From here you can add important information such as name, date of birth, medical conditions, medical notes, and if you are on any medication. You can also add emergency contacts – and they can be dialed from your handset.
Once it is set, you can access this from the passcode screen. Simply slide to unlock and then press Emergency in the bottom left-hand corner. This brings up a keypad that can be used to call the emergency services – don't worry, it can't call normal numbers. In the bottom left-hand corner again you will now see in red Medical ID.
Press this and your emergency medical information will be displayed including any numbers of people to call and their relationship to you – they can even be called directly from this screen.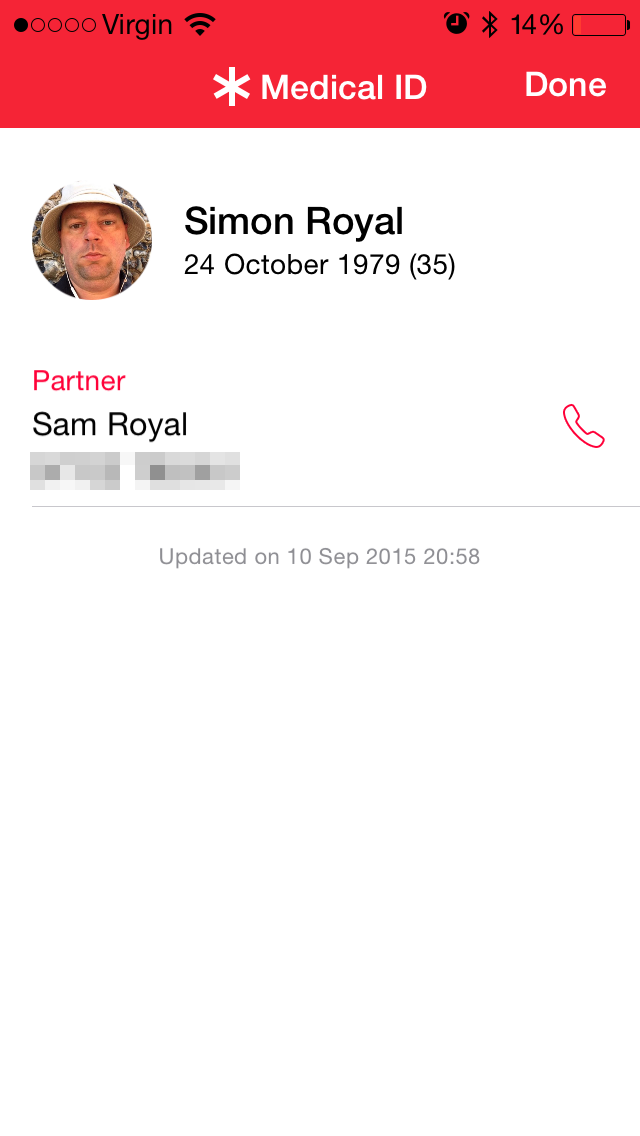 A simple but brilliant idea, that seems to have gone unnoticed by many.
---
Follow Simon Royal on Twitter or send him an Email.
Like what you have read? Send Simon a donation via Tip Jar.
---
keywords: #iphone #ios8 #health #medicalid #techspectrum #simonroyal
short link: http://goo.gl/ZNnaFY
searchwords: medicalid