As documented by Charlie Springer on his web page, the Macintosh SE in a clear plastic casing is a very rare find. Only a small number (reportedly 20) of the transparent cases were made from the SE case molds before they were textured – and only 10 of these were built into working computers.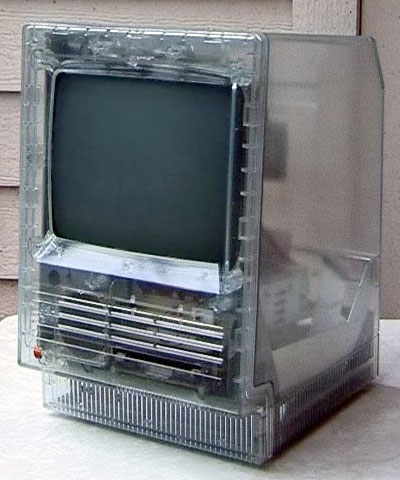 The clear SE was never sold by Apple; it was used as a promotional item for SE team members. The one in the photo was acquired from an engineer who received two of these almost unique computers. (This one was for sale when we first published this article, but it has since been sold.)
Looking at this today, I can't help but wonder if this in some way planted the seed that grew into the original iMac's translucent casing.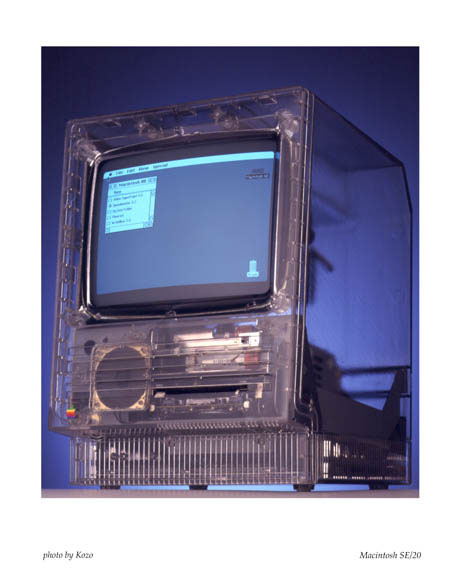 The owner of the unit pictured here also has gorgeous art prints available for those who could never afford to own the actual computer.
Keywords: #macse #macprototype #macseprototype #transparentmacse
Short link: http://goo.gl/cjh3Mw
searchword: transparentmacse