Rumor has it Apple will discontinue the iPhone 5S on Monday and release a new version of the iPhone 6. A smaller version. A 4″ version that's just a bit better than the iPhone 5S it will replace.

A lot of people like the smaller size of the iPhone 5S with its 4″ 640 x 1136 pixel display, but that's destined to be discontinued this year. Normally it would be phased out in October when Apple introduces the next great iPhone, but it looks like Apple is going a bit early.
Apple has a media event scheduled on Monday, and various sites are talking about a new model, the iPhone 6 SE. Everyone agrees that the new iPhone will replace the 5S while adding a 4″ model to the iPhone 6 family. But iPhone 6 SE? Seriously?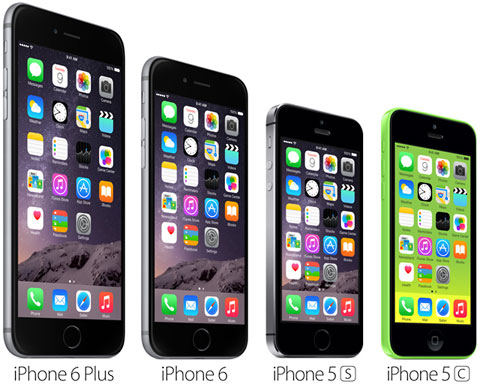 No, the logical thing to add to the iPhone 6 and 6 Plus is the iPhone 6 Minus – one that offers a bit less than the regular iPhone 6.
Expect the 6 Minus to have the same 1.4 GHz Apple A8 processor as the iPhone 6, the same screen as the iPhone 5S, and curved edges like the iPhone 6 family. Don't expect it to be any smaller than the iPhone 5S, although it could be a bit thinner to match the rest of the iPhone 6 line.
My prediction is a base 16 GB model in silver or space gray retailing at $450 in the United States. That's exactly what the 16 GB iPhone 5S retails for today. And like the iPhone 6 and 6 Plus, for $100 more you'll be able to get it with 64 GB of storage. No more 32 GB model.
At the same time, expect Apple to trim $50-100 from the retail price of remaining iPhone 5S inventory to make room for the 6 Minus. There should be some great deals for those who don't mind an iPhone that doesn't have rounded edges.
We'll know for sure on Monday, but my money is on the iPhone 6 Minus name.
– Anne Onymus
Keywords: #iphone6minus #iphone6se
Short link: http://goo.gl/w9Pfby
searchword: iphone6minus