Introduced in January 1983, Apple's Lisa shipped that June. The first consumer computer with a WYSIWYG (What You See Is What You Get) display, a GUI (Graphical User Interface), and a mouse, its $10,000 price tag made it anything but successful. Only 11,000 original Lisas were sold.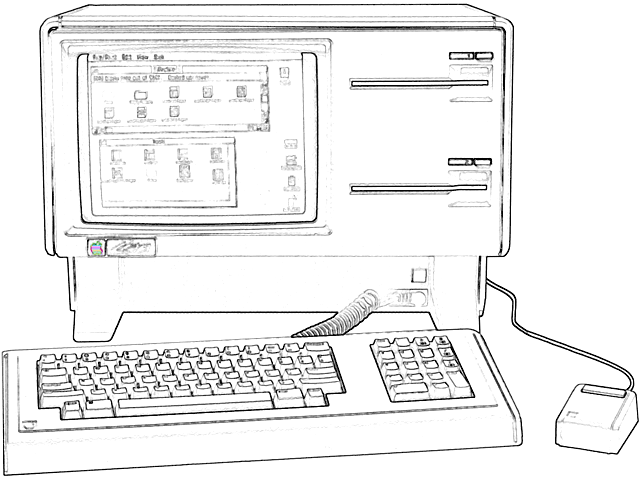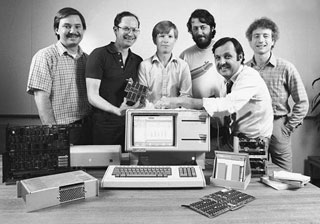 Lisa had a whopping 1 MB of RAM, an unprecedented amount in an age when PCs could use at most 640 KB. That's also more RAM than any Mac would have until the Mac Plus arrived in january 1986 – three years later.
Unlike Macintosh computers, Lisa does not have square pixels. Instead, pixels are 50% taller than they are wide. Its 720 x 360 pixel 12″ display had about 50% more pixels than early Macs, and it wasn't until the Mac II arrived in March 1987 that Macs had comparable resolution with their new 640 x 480 pixel screens.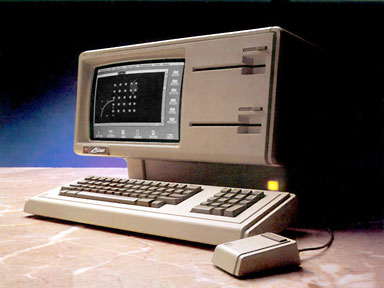 The original Lisa was replaced by the Lisa 2 in January 1984 (the same month the first Macintosh was introduced) – and Apple even offered a free upgrade to owners of the original Lisa.
A year after it was introduced, the Lisa 2 was renamed Macintosh XL as some software changes were made to make the Lisa compatible with the Mac OS.
Details
announced 1983.01.19 for May delivery at $9,995 with 5 MB Apple ProFile hard drive; also available with 10 MB hard drive; discontinued 1984.01
requires Lisa OS
CPU: 5 MHz 68000
ROM: 16 KB
RAM: 1 MB, expandable to 2 MB
12″ b&w screen, 720 x 360 rectangular pixels
keyboard attached via coiled telephone-like cable
mouse attached via DB-9 connector
two DB-9 serial ports
parallel printer port
three expansion slots
floppies: two 5.25″ 860 KB ultra-thin Twiggy drives
sound: beeps
size (HxWxD): 15.2″ x 18.7″ x 13.8″
Weight: 48 lb.
Gestalt ID: 2
upgrade path: Lisa 2/Macintosh XL
Online Resources
Keywords: #applelisa
Short link: http://goo.gl/pvRXcW
searchword: applelisa