June 1998: The world is trying to tell Apple the iMac is overpriced: "Buyers want a $999 computer."
But the facts speak differently.
Cruise on over to PC World's Top 20 Budget PCs and check their prices.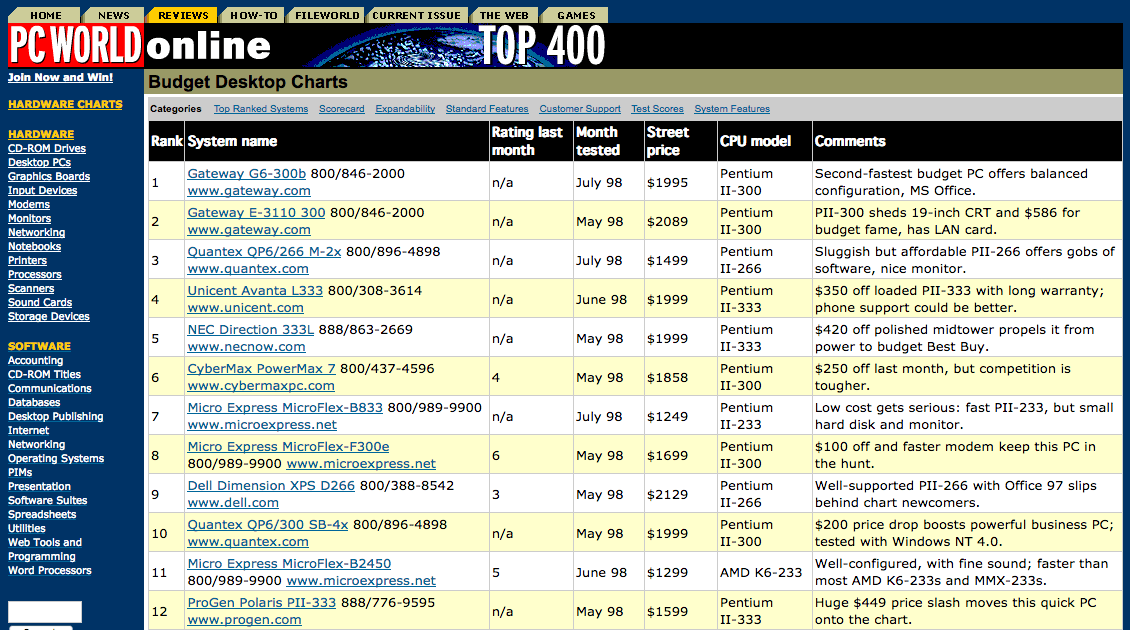 USA Today printed its list of the top 10 budget systems in its June 10, 1998, issue. Six of ten sell for $1,995 or more. Only one lists at under $1,499 – with the comment that the $1,349 233 MHz Pentium II system is a "me-too" computer with a small hard drive and monitor.
Although "conventional wisdom" is that consumers want a $999 PC, they are in fact buying significantly more expensive systems. The two most popular budget PCs, both from Gateway, are over twice the "target" price.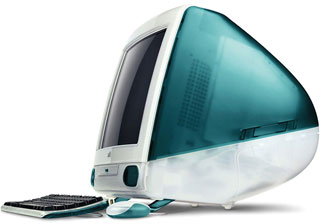 Look at the iMac:
233 MHz G3 with 512 KB backside cache (up to twice as fast as the 233 MHz Pentium II in the least expensive Top 10 system)
15″ multisync monitor
4 GB hard drive
24x CD-ROM
2 MB VRAM
built-in stereo speakers
100Base-T ethernet
For two-thirds the price of the most popular "budget" PC systems, the iMac provides more power, great integration, and stunning good looks. And prices will only go down over time.
I hope Apple will be able to keep up with demand.
Related Reading
keywords: #imac #budgetpc