2003: Everyone is no doubt caught up in the full swing of the holidays. Presents to give and receive, festivities to attend, and delicious meals to digest.
But for most Mac fans, the real Christmas season starts with Steve Jobs taking to the stage at Macworld Expo on January 6th.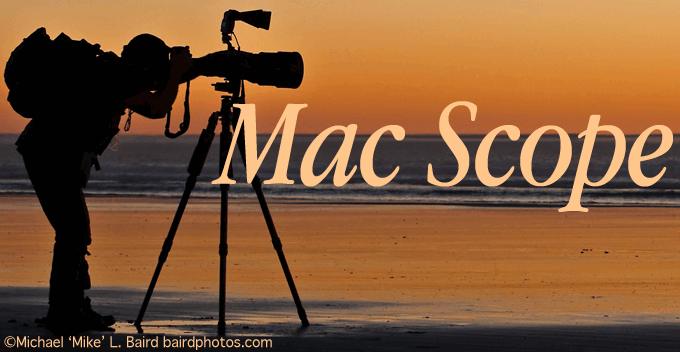 In recent years, Macworld Expo has been a real treat for Mac users. Sure, it's always a treat, but lately, there's been one cool thing after another. And Apple just seems to be catching its stride now. The accelerated pace of Mac development is a joy to watch. From a reasonably standard computer maker in the late 90s, Apple has been transformed into a hardware/software/multimedia/music powerhouse.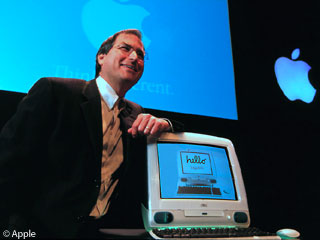 Of course, some of this can be attributed to the disastrous decline of Apple before the iMac made its appearance. After all, when you start at the bottom of a hole in the ground, finally getting to the surface is a major accomplishment.
Apple climbed out of its hole and left ground level a long time ago, and it just seems to keep going.
So what can we expect for Christmas this year? Well, there's some wild speculation out there, and I'm not in the business of making predictions. Add the fact that my wife keeps her hands on the purse strings when Macworld rolls around (don't ask), and I'll be stuck window-shopping like I usually do.
While some are always looking forward to new products from Apple, I think we may see more of a consolidation this year. There have been many new products from Apple in the last several years, and each has received incremental improvements. Instead of focusing on new products, I suspect that the old software stalwarts will be refined and improved. Hardware will also go through a refining period.
This is all idle speculation, of course, so don't quote me. For all I know, Apple may have a plethora of new hardware and software just waiting to make our computing lives easier and more enjoyable.
I will predict that 2004 will bring more good news for Apple. With tech spending up, customers looking for something other than Microsoft, and a general acceptance (instead of snide disapproval) of Macs in general, Apple may finally be able to build on the foundation they've created over the last several years.
I'm looking forward to Christmas all year long.