It's that time of year again when lazy journalists trundle out lists instead of sitting down and writing articles. Never one to break an honorable tradition, Jason Walsh adds Low End Mac to the list of publications that includes just about every magazine, website, and newspaper in the world.
The Low End Designer list is a top 9, not a top 10, and to be honest, the ordering is fairly arbitrary and subjective, but that's lists for you.
9. Docuslim
Gluon, $249
Pricey and perhaps unnecessary, but very handy. Docuslim does for Quark files what PDFCompress does for PDFs, cutting out the fat.
8. Scribus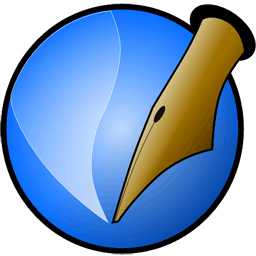 Open-source, free.
Layout applications have always been too expensive, but Scribus changes that – dramatically. It requires the use of X11 and isn't very Mac-friendly, but if you're in a fix Scribus could be just the ticket.
Underneath the X11 interface – an artifact of it being a Linux-native application – Scribus is rock solid with plenty of high-end features that Quark and InDesign users would demand.
7. Nisus Writer Express
Nisus Software, $59.95
Not really a design application, but as we keep stating here at the Low End Designer, text is the principal aspect of most design work – and Nisus Writer is a superb word-processor. If Apple does release iWork at the San Francisco Macworld Expo I, for one, will continue to use Nisus Writer.
6. Quark XPress 6.5
Quark Inc., $899
What? Quark listening to their customers – I kid you not. Wonders will never cease. In the meantime Quark has faced up to challenges from InDesign and MLayout by renewing their killer layout app. The result is Quark XPress 6.5 – and it's impressive. I've seen it in action, but haven't used it yet but reports are good. Quark 6 users can get 6.5 as a free downloadable upgrade.
5. PDFCompress
Metaobject, $27
PDFCompress, from Metaobject has a single task – reducing the size of your hefty Adobe PDF files. It's especially great if want to put print documents on the web for download and can cut files down by many megabytes. I wanted to make this the number one application, but decided after serious deliberation that it was a bit too niché-oriented.
4. PhotoRetouch DigiCam
Binuscan, €49 (about US$65)
A spin off from Binuscan's PhotoRetouch Pro, the only image-cleaning application that can hold a candle to Adobe Photoshop. Now home users can use this simple edition for a mere €49. It's somewhere between iPhoto and Photoshop in terms of capabilities.
3. Photoshop CS
Adobe, $649
Grudgingly gets in by being the best photo editor bar none, but does it really need to be so slow on older machines? I'm not convinced that a great deal has changed since version 5.
2. GraphicConverter
Lemkesoft, $30
What else? This excellent bitmap editing and conversion app has stuck with the Mac through thick and thin – and back to thick again – and its developer, Thorsten Lemke has stuck with the shareware model. $30 well spent.
1. MLayout 2
Softmagic $399
Top-quality page-layout at a knockdown price. Version 2 is due to be released in time for Macworld Expo and, trust me, it's great.
Honorable Mention
Honorable mention goes to Jahshaka [Jahshaka.com], a new open-source compositing, animation, and uncompressed film and video editor from Visual Effects Media that is making great strides.
Low End Designer's Mailbag
From Leif Halvard Silli:
Merry Christmas and a happy soon to come new year! I hope you are not affected by the catastrophe in South Asia. Here in Norway the fear is that a few hundred Norwegian tourists may be dead. But fortunately I don't think I know anyone of these.
Your column in Low End Mac is very interesting and good to read! I like and enjoy your attitude. Especially those alternative DTP programs that you test.
As for what I think you should focus your continued articles on: print design, and alternative DTP programs. One such program you forgot to mention is Ready, Set, Go – there is now a (sort of limited) OS X version. See www.diwan.com.
I make books/booklets and websites for our family company.
All the best,
Leif Halvard Silli,
Oslo
Hi Leif,
Thankfully no-one I know was caught up in the horror of the tsunami. It was a terrible tragedy, and I don't really want to go on about it because there's nothing I can say which would alleviate the suffering. Many organizations such as the Red Cross and Médiciens Sans Frontières are doing good work helping those who survived, and I encourage everyone to donate some money if they can.
Now, thank-you for your kind comments. Several people have suggested taking a look at Ready, Set, Go, and I hope to do so soon.
All the best,
J.
PREVIOUS: Scribus: Free DTP for Macs
Publisher's note: This ended the six-month run of The Low End Designer in 2004.
Keywords: #quarkxpress #scribus #graphicconverter
Short link: http://goo.gl/SY9e2v
searchword: topdesignapps