2005 – When you take a phenomenon and look back to put the whole picture in perspective, the landscape can reveal some fascinating shapes and colors.
More or less a decade ago, the Macintosh was a closed, tightly integrated platform. Today, it increasingly looks like a PC – minus hardware clones and the Windows operating system.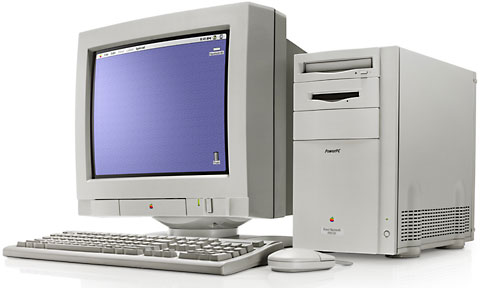 For almost a decade, the Macintosh was in a world of its own. With its object-oriented operating system; Motorola processors; NuBus slots; Apple Desktop Bus; nonstandard serial, network, and video connectors; and SCSI hard drives, the Macintosh was a bit of an oddball in a computer industry that revolved increasingly around the Windows/Intel standard.
Conformity
Apple's focus was on ease of use and performance, even if it meant selling machines at higher prices. Its competitors cared more about price and didn't catch up with Apple's user-friendliness obsession until much later.
In the mid-90s, Apple started building the Mac around a more open architecture by adopting some standard PC components – and by licensing some vendors to build and sell Macintosh clones. The clone licenses were terminated when Steve Jobs came back to Apple a few years later, but the movement toward industry standard components hasn't stopped.
If you look at today's Mac, you can see how the platform has changed. Apple gradually adopted IDE/ATA drives, PCI slots, standard video and network connectors, and USB, among other things. Some "Windowsish" features have become part of the Mac OS. For example, when Mac OS 8 came out, contextual menus and "sticky" menus became part of the Mac OS.
The biggest change ever looked scary at first: Apple announced that it will dump the PowerPC processor in favor of Intel's chips.
Even the one-button mouse couldn't resist the revolution when Apple realized that it needed to offer its own programmable multi-button mouse (the Mighty Mouse) to the general public.
In two years, Macintosh hardware will almost be the same as a Windows PC – except that it will run Mac OS X. Apple's philosophy shows itself more in its system software, software-hardware integration, and general innovation than in building the best possible machine.
Mistakes?
Was Apple wrong with its initial choices?
That's a tough call to make, especially since every step toward industry standards has been followed by loud boos from some of the Mac's most loyal fans.
If Apple sacrifices overall hardware quality for better prices and slowly realizes that it sometimes has to follow the PC herd, it also means that the company is eliminating barriers to the Mac's adoption. Fundamentally, it means that standardization can be a key to survival, especially when Apple's market share stands at 2.5%.
Many questions remain: Why choose more expensive components when, in the end, Apple's philosophy shows through its system software? Why ignore the multi-button mouse for so long when there was demand for it? Why choose the PowerPC architecture, only to dump it after hitting a development ceiling?
The answers may not be obvious.
More importantly, how much further can Apple take the Mac towards standardization without hurting its credibility? The switch to Intel chips leaves many of us scratching our heads, especially when we remember Apple's claims that the PowerPC was technologically superior to anything x86.
Identity
Are we just running PCs with a Unix-based operating system? Are we realizing that as the years go by, our platform is taking the road to conformity?
Do we still "Think Different"? How different are we thinking nowadays?
One of the elements that makes the Mac attractive is the impression that Mac users are different from the masses, the black sheep who escape the conformity of Microsoft's powerful software monopoly.
In a way, it's hard to admit that the dissimilarity dwindles with time. It makes some Mac users feel like rebels without a cause, and a few even think that if Apple keeps adopting PC standards, getting a PC may be the right thing to do in the future. I find this argument ridiculous, but I have heard it often enough to know that there are Mac users who are serious about it.
In my opinion, it is Mac OS X that stands out as the main reason to stick with Apple. The security offered by the current Mac OS, its ease of use, its larger commercial software selection than most Unix systems, and Apple's swift development give the Mac a unique mix.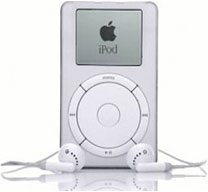 Apple's innovations have to be kept in mind, too. It's always great to be among the first to benefit from the neatest products to hit the market, such as the iPod.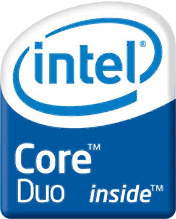 I do have the impression that Apple could make a little effort to strengthen the Mac identity again. A new campaign designed to be the successor to Think Different would certainly be appreciated, so that when we acquire our next Macs some of us "forget" that they have "Intel inside".
Short link: http://goo.gl/2Gjck4