2005 – If you still like using vintage Macs and want to get decent performance out of them, you either have to use older software that demands less of your computer or upgrade your hardware.
Stuff like RAM for classic Macs is easy to find at places like computer recycling centers and even dumpsters. If you don't have one close by, you'll have to buy them elsewhere, and many times that means they'll be more expensive. The problem is that you often end up spending more money on the upgrades than you did on the computer itself – unless, that is, you're the original owner.
A better solution to this problem, in my opinion, is to use an older operating system that doesn't require as much processing speed and RAM from your Mac. For most older Macs, that's System 7.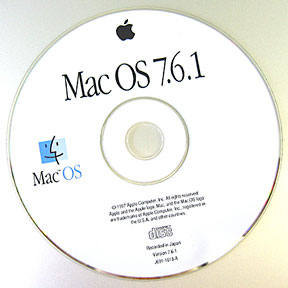 Mac OS 7.6.1 was the last version of System 7, so most of the bugs had been fixed and a few new features were added. That's why it's my System 7 of choice.
Mac OS 7.6 doesn't require much from your Mac, and it will run on most older ones as long as they have a 68030 processor or better. [System 7.6 requires a 32-bit clean Mac, 8 MB of memory, and at least 70 MB of hard drive space. ed]
A few of my friends don't understand why System 7 would be useful when you can easily run Mac OS 8 or Mac OS 9 on many older machine, but the way I look at it, no matter which version you choose to use, it's still considered outdated by Apple, and using an older one will usually make your Mac seem quicker and more responsive.
Now don't get me wrong, I still like to use those newer OSes on old Macs, but only on the ones with high amounts of RAM or other special upgrades, such as my Quadra 800, which has 136 MB of RAM and is running Mac OS 8.0.
System 7 Today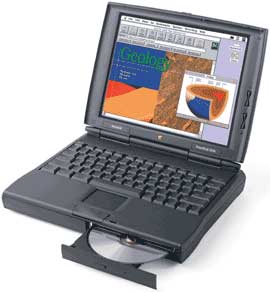 A good website I found out about a little while ago, System 7 Today, is all about running System 7 on old Macs so you can get good performance out of them. The creator of the website has a PowerBook 1400 upgraded with a G3 processor that's still running Mac OS 7.6. This is another good example of how you can get even better performance out of old Macs, even if they have been upgraded a lot.
Older Macs are great – they can be very useful for everyday tasks, and they're also good for just messing around on to see what computers were like ten years ago. Go get your old Mac out of the closet and try System 7 on it.
And while you're doing it, be sure to visit System 7 Today.
Keywords: #system7 #macos76
Short link: http://goo.gl/jqSi1c
searchword: macos76