Bong! . . . :-) . . . Welcome to Macintosh!
In the first installment of In House with Low End Mac, I interviewed Dan Knight, who founded and runs Low End Mac. Next up to bat is a man whose writing speaks for itself. He has written for Low End Mac since 1999 and also writes for Applelinks, MacOpinion, and PBCentral.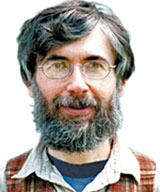 Yes, friends, I'm talking about Charles W. Moore! Here is the interview I did with Charles:
Tommy: Tell everyone a little about yourself.
Charles: Well, I'm a writer and editor living in Guysborough County on the eastern Nova Scotia mainland. I've been freelancing full time since 1986 and dabbled in writing for years prior to that. My articles, features, and commentaries have appeared in more than 40 magazines, newspapers and websites in Canada, the US, the UK, and Australia. I am currently a columnist for The Halifax Daily News and the Saint John Telegraph Journal, Atlantic Fisherman, and news editor and columnist for Applelinks.com, a columnist and contributing editor for MacOpinion and PBCentral, as well as writing for Low End Mac.
I also write a weekly column for my local newspaper, The Guysborough Journal, and syndicate a column to newspapers across Canada, which has been picked up from time to time by the Montreal Gazette, The Calgary Herald, The Vancouver Sun, The Toronto Star, and a number of others. I also have a couple of short books (on religious topics) in print.
I'm 55 years old, my wife and I just celebrated our 33rd wedding anniversary, and we have two grown twenty-something children.
I've also variously made my living in auto body and mechanical repair, cable TV production, marine equipment and boat sales, and have owned a sail yacht dealership and operated a custom cabinetmaking and light contracting business.
My hobbies and interests – besides computers – include reading, guitar-playing, music (from country to classical), automobiles, sailing, and photography.
I try to be a serious Christian and am a member of the Anglican Catholic Church of Canada.
Tommy: What was it about writing that drew you to it . . . that captivated you?
Charles: Ah, I guess it's a desire to communicate, also the need to make a living.
Tommy: What was it about Apple that turned your head the most?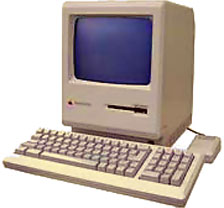 Charles: Actually, I got started with the Mac because I had a writing/editorial gig with a magazine publisher back in the early 90s, and they were a Mac shop. A friend of mine had a used Mac Plus for sale, and…
Tommy: How did you eventually find yourself writing for Low End Mac (LEM)?
Charles: I was writing for the now-defunct MacTimes Network back in the late 90s, and Dan Knight was involved with that project as well. When MacTimes folded, Dan asked me to write for LEM.
Tommy: What achievements are you most proud of in your life?
Charles: I'm a humble person.
Tommy: How do you personally measure success?
Charles: As a Christian, I affirm the principle that a life is properly lived with a focus on preparation for the next life – a paradigm that was also advanced by Plato. In here and now terms, being of service to others in ways small or more substantial would be my definition of success in life.
Tommy: What was your most memorable or most favorite article you've ever written?
Charles: Oh dear. I honestly don't think I can answer that. I'm happier with some things I've written than others, but I write in so many genres – computers, politics, religion, philosophy, sailing, a couple of short books – that it's tough to pick a favorite piece.
Tommy: When you look back on Apple and what they were, compared to what they've become . . . how would you best sum up how they've changed?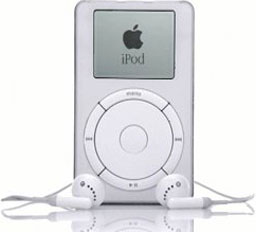 Charles: Well, their scope is certainly much broader with the iPod, iLife, and now the iPhone, but I think one of the interesting things about Apple is not so much how they've changed, but rather that a philosophical continuum thread has remained throughout, not least of course due to the initial involvement and then return of Steve Jobs. The constant has been elegance – a cliché when applied to Apple perhaps, but it's based in substance. Apple products have always been elegant.
Tommy: In the eight years you've been writing for LEM, what do you think has changed the most about LEM?
Charles: Actually, my evaluation would be that LEM, like Apple, has remained true to a consistent philosophical vision. In terms of my participation, the articles I contribute in 2007 are different in specifics of what's covered, but not so much in general focus from ones I wrote in 1999.
Tommy: What advice would you give to upcoming writers based on your experiences?
Charles: Hone your craft. Read your own stuff critically. Write, write, write!
Tommy: What's in your collection of Macs?
Charles: I still have every Mac I've ever owned, and they're all in working condition:
Tommy: Most and least favorite Macs in your opinion . . . what would they be?
Charles: My favorites are definitely PowerBooks. The Pismos and this 17″ PowerBook are the best computers I've ever owned, although the iBook has been a great little machine as well. We'll see how the MacBooks and MacBook Pros fare in the medium-to-long-haul. Some of the old Mac II series were contemporaneously awesome. I've always been smitten with the "wicked fast" Mac IIfx.
The Macs I liked the least were the 5000 Series All-in-One desktop Performas and Macs of the mid-90s. My least favorite laptop would be the PowerBook 150, with its poverty of ports, no video out, and oddball IDE hard drive.
Tommy: Thank you for your time, kind sir.
I've been an admirer of Charles' writing for some time. He really is a topnotch professional. Be sure to check out Charles' Miscellaneous Ramblings along with the Mac News Review and The 'Book Review here on LEM.
Further Reading
keywords: #charleswmoore #miscellaneousrambings #inhousewithlowendmac
short link: https://wp.me/p51SSp-d9B