2007: Ten years? Has it been that long? Well, not necessarily for me.
Dan Knight, Low End Mac's publisher, dropped me an email back in 2000 asking if I'd like to contribute to this fine website. Young enough to have the time, I figured why not? A column every two weeks seemed easy enough, and the exposure would be good for a young tech writer.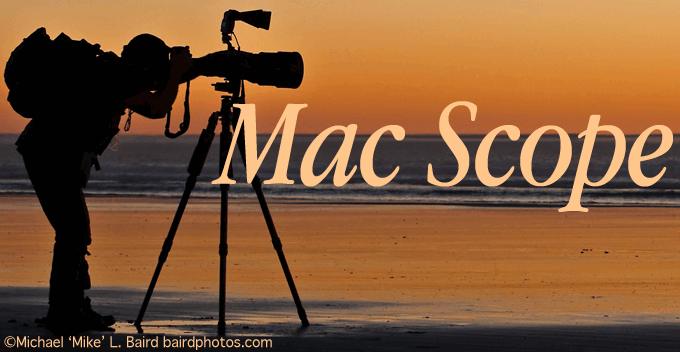 So off we went. Little did I know that when your writing is out there, it's out there – especially on a well-trafficked site like Low End Mac (LEM).
People were actually reading my stuff – in reasonably large numbers as well! Along with a tiny little bit of fame came email both passionate and sometimes vitriolic. One fellow, in particular, seemed to take great joy in hanging around LEM waiting for a column so he could fire off a nice little flame email.
Those were the days.
But beyond the very minor celebrity status that came with being published on Low End Mac, it gave me a real opportunity to participate in the Mac community. Macs, while not on the brink of death back then, were still not nearly as mainstream as they are today. Having a Mac still made you something of a weirdo – and now my local WiFi café is covered with the things.
LEM gave me a real chance to connect with other Mac users and hear what was on their minds. The local Mac User Group was fine but just didn't seem as plugged-in as LEM readers. Sitting around with a bunch of old folks learning the ins and outs of an iSight is not as enlightening as reading why the iPod is destined to doom Apple.
Low End Mac has evolved over the years, and its longevity is a tribute to the hard work of Dan Knight and the countless writers who strive to create a readable and useful website for the masses.
As with all good things, though, everything must come to an end. While punditry is a great little thing, it does take effort – and when the well is dry, the deadline doesn't change. Career and family eventually put Mac Scope out to pasture.
While I've faded from view (no more flames for me – then again, no more praise either), there are occasional ramblings out there regarding the state of the Mac. Hardly traffic spinners, they serve as a reminder of the good old days when thousands would stop by to see what had come out of my head the night before.
To Dan and those who have taken up the torch, may the Mac be with you always.
keywords: #maccommunity #macscope
short link: https://goo.gl/i4WUQo