I am still enjoying the announcements from this year's WWDC. The details about iOS 5 sound great, pushing Apple further forward in the portable world. iOS 5 got me thinking about the PowerPC platform.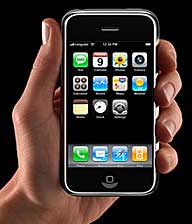 The original iPhone and iPhone 3G requires a PowerPC or Intel Mac running Mac OS X 10.4 Tiger. The iPhone 3GS and iPhone 4 require a PowerPC or Intel Mac running OS X 10.5 Leopard.
iOS 5 will work on the forthcoming iPhone 5, but it will also be available for the 3GS and 4, which currently support PowerPC Macs for updates and syncing.
I can't see any reason why Apple would not allow 3GS and 4 owners who have a PowerPC Mac not to upgrade to iOS 5. It would be cruel, and I think Apple could have a lawsuit on its hands.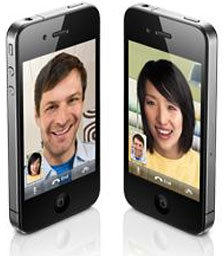 For the foreseeable future, I'm confident that Apple will support PPC, at least in that way. Apple will support PPC until it drops support for the iPhone 3GS and iPhone 4, which is going to be a couple of years yet.
What will probably happen is the iPhone 5 hardware will be released Intel only or with OS X 10.6 Snow Leopard as the minimum requirements, and six months after its release and a few minor releases in, iOS version 5.3 will be released for iPhone 5 only (3GS and 4 will stop at 5.2.5), which will then be Intel only and therefore end support for PowerPC Macs.
That sounds pretty plausible.
Publisher's note: My guess is that the iPhone 4 will remain in the line as the entry-level iPhone. iOS 5 is almost certainly going to be the last version to support the iPhone 3GS, but Apple is not likely to stop updates for the iPhone 4 as long as it remains in production. Of course, Apple could surprise everyone and create an entry-level iPhone 5, which would eliminate the hassle of stocking separate GSM and CDMA versions. Time will tell. dk
---
Follow Simon Royal on Twitter or send him an Email.
Like what you have read? Send Simon a donation via Tip Jar.
---
keywords: #ios5 #abandon #powerpc #techspectrum #simonroyal
short link: http://goo.gl/9GUB3G

searchword: ios5powerpc