Are you new to jailbreaking? Should you crack open Apple's wonderful iDevice operating system or leave it as Apple intended?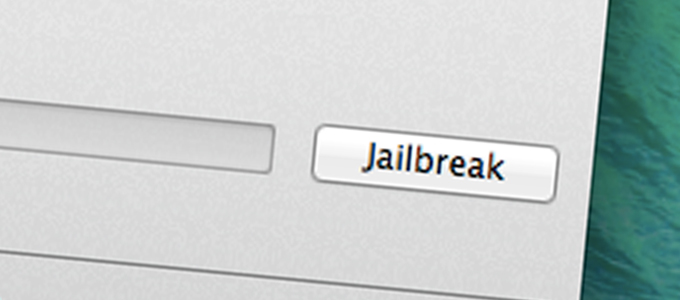 Jailbreaking has been a hot topic ever since the iPhone was released in 2007. Within days of its release, jailbreak exploits were released. For anyone who doesn't already know, jailbreaking is a software hack that removes the limitations set by Apple.
Over the years there have been many jailbreak methods and tools with the likes of JailBreakMe and ZiPhone, PwnageTool, blackra1n, redsn0w, greenpois0n, Absinthe, and evasi0n being some of the most well known.
In its infancy, jailbreaking was difficult and only for those technically gifted. However, it soon became easier, and now tools such as evasi0n offer a simple app and a few clicks approach.
Limited or Stable?
Apple are known as a full package company. They control the hardware, as well as the software. This means they can offer a very stable environment both for a Mac with Mac OS X and an iDevice with iOS.
This total control and supreme stability sometimes comes at a cost. The cost is that you have to follow Apples rules and live with what they give you – even if this means you miss out on some of the features that other platforms offer.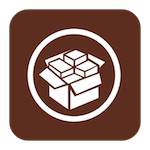 This is where jailbreaking comes in. It allows you to break free from what Apple says you can and can't do on your iDevice. It allows you to install third party apps not supported by Apple or allowed in the App Store – by way of the jailbreak app store Cydia.
For example, Apple's locked down iOS – it doesn't allow direct file access or Bluetooth file transfer, to name just two things. Jailbreaking gives you access to both.
Does removing Apple's limitations make your device unstable? In my experience, it does. Cydia is full of tweaks, hacks, and half-baked software that can make your device unstable – especially if you use lots of tweaks together.
That is not to say all Cydia provided software is poorly written. They just don't pass the same scrutiny that Apple approved apps on the App Store do – although Apple do reject apps for odd reasons. Apps on Cydia can contain anything and be hosted anywhere.
Custom Looks
Altering the look of your iDevice is another reason for jailbreaking. Mac OS X and iOS have long been known for their lack of visual customisation. Apart from a wallpaper, you can't change the look. Jailbreaking allows new colour schemes and system fonts to be used, offering a complete new look for iOS.
Software Unlock
One final reason to jailbreak was to implement a software unlock that circumvents the SIM lock so a network-locked iPhone can be used on a different network. It is called a software unlock, because if you restore your iPhone to stock Apple firmware, you will lose the unlock.
This was the reason I looked in to jailbreaking to begin with and the reason most people did, because originally the iPhone was released on selected networks only.
Jailbreak vs. Custom Firmware
A variant of jailbreaking is to install custom firmware. This can come in the two forms, one is a custom created ipsw using the likes of sn0wbreeze, this is essentially a tweaked jailbreak.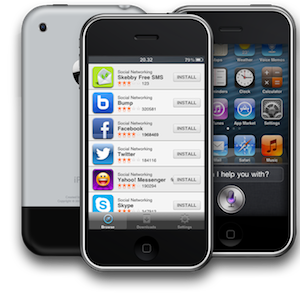 The second is an enhanced firmware, such as whited00r, which offers new features and looks to older iPhones. whited00r brings multitasking and folders – both introduced in iOS 4 – to devices running iPhone OS 3. It also brings Cydia, the jailbreak app store, as well as TimeMachine, which offers older versions of legit Apple sanctioned apps that will run on OS 3.
It can also offer a software unlock if needed.
iOS vs. Android
Tweaking your device is not an iOS exclusive thing. Android users do it too, but there is a difference. Jailbreaking opens up iOS to unsanctioned apps and tweaks. Custom iOS firmware takes jailbreaking a step further.
By contrast, installing third party apps outside of the Play Store on an Android doesn't require hacking; you just have to tick a box to enable outside sources.
Even installing custom firmware can be done quite easily. Just root your device, which can be done by an app and one click, and then with a ROM manager or custom recovery tool load on a custom ROM.
Some manufacturers might require you to unlock the bootloader on your Android before installing a custom ROM, and to upgrade to a newer version of Android you may need to install a newer kernel.
Custom firmware on iOS will still only offer you the maximum OS Apple offered, whereas custom ROMs on Android can increase system version.
For example, the original iPhone stopped at OS 3.1.3. No custom firmware will increase this. However, the original Android handset, the T-Mobile G1, stopped at 1.6, but it can be increased all the way to 4.2 (albeit slow and unstable).
Should You Jailbreak?
I have used both stock and jailbroken iPhones, but as of late any jailbreak experiences I have had are pure curiousity rather than an essential need.
When I bought my first original iPhone in 2011, it was a US handset locked to AT&T. I used whited00r to install custom firmware with a software unlock on it, thus enabling me to use it on a UK network, as both use GSM.

I ran evasi0n for iOS 6 on my iPhone 3GS briefly, and recently I ran evasion for iOS 7 on my iPhone 4 – just to see it working and then returned to stock.
A lot of the features I wanted have now been implemented in recent versions of iOS, so I have no reason to jailbreak. My iPhone 4 running iOS 7 does everything I need just fine under Apple's stock firmware, so despite jailbreaking it only a few days ago, I am back as Apple intended.
Respect
I am not here to bash jailbreaking. I may have a need for it in the future, and I am glad it is possible. A big respect goes out to those at the forefront of the jailbreak projects.
More
Jailbreaking is a huge area, and this article touches on it briefly, offering a basic outline. What method you choose will depend on your device, what version of iOS you are running, and what your needs are.
---
Follow Simon Royal on Twitter or send him an Email.
Like what you have read? Send Simon a donation via Tip Jar.
---
keywords: #jailbreak #jailbreaking #iosjailbreak #redsn0w #whited00r #evasi0n #techspectrum #simonroyal
short link: http://goo.gl/Je6Kp9
searchword: jailbreakintro