Would you like an iPhone but cannot justify the high price tag? Don't need all the bells and whistles of a new one? If you think an older one might suits your needs take a look at the 3GS.
At Low End Mac, we don't always use top-end Apple equipment. Most of us hang back and use older Macs and older iDevices, but sometimes it's hard to strike a balance between budget and everyday usability.
Could the iPhone 3GS be the "best of both worlds" budget iPhone available?
Original iPhone & iPhone 3G
I love the original iPhone – it is what drew me away from Android – I have a soft spot for it, but unless you are looking for a basic device for calling, texting, and emailing or live in a permanent WiFi area, then the poor mobile data speeds will annoy you.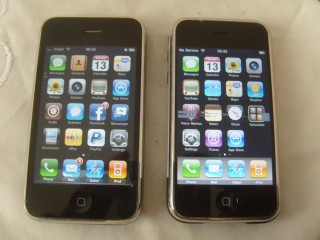 The iPhone 3G went someway to relieve some of the features missing from the original iPhone. It added 3G data speeds and GPS, but despite being the same basic hardware as the original iPhone, just didn't handle well and had terrible battery life. It also received iOS 4, which the original iPhone didn't. However, anyone who has had an iPhone 3G will remember how much iOS 4 crippled it.
The 412 MHz processor of both these handsets is showing it age.
iPhone 3GS
In 2009 Apple released the iPhone 3GS, and despite it lacking in the camera department compared to other phones on the market and looking identical to the 3G, everything else was revamped.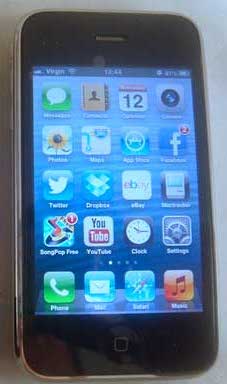 The 412 MHz processor, 128 MB RAM, and 2 MP camera had been upped to a 600 MHz processor, 256 MB RAM, and 3.15 MP camera with video recording, and it was also available in 32 GB for the first time. This nearly 50% increase in processor speed and doubled RAM made it easily twice as fast. The 3GS was miles ahead of the first two iPhones and a joy to use.
It came with OS 3 and received iOS 6. It wasn't until iOS 7 was released in 2013 that Apple stopped giving the 3GS OS updates. Four years and four major OS versions is a big thing in the smartphone world. Despite its long shelf life, it ran iOS 6 very well. I even think iOS 6 ran better than iOS 5. With only a few features missing mainly due to limitations in it graphics processor, iOS 6 ran just as well as it did on newer iPhones. I wrote about how iOS 6 makes the 3GS feel like a new phone.
iOS 5 brought in iMessage and Twitter integration, and iOS 6 added FaceBook integration, both of which the 3GS handled well.
iPhone 4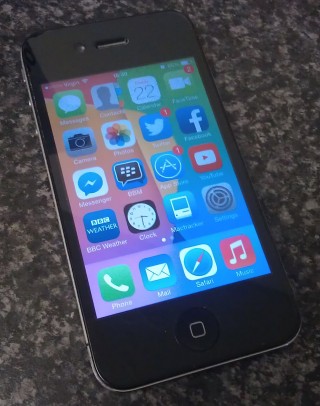 Apple released the iPhone 4 in 2010. A new look, ditching plastic for glass and increasing the specs to 800 MHz with 512 MB RAM as well as a Retina Display.
The camera on the 3GS was an average tap-to-focus 3 MP, but the 4 features a 5 MP autofocus camera with flash as well as a front FaceTime camera.
Interestingly, despite the increased processor speed, RAM, and display, both the 3GS and 4 use the same graphics chip – the PowerVR SGX535. This has lead to many reviews claiming that the iPhone 4 renders and acts slower than the 3GS because it has a higher resolution screen to contend with. I haven't experienced this myself.  I upgraded from a 3GS to a 4 and instantly noticed the the increase in speed and graphical performance.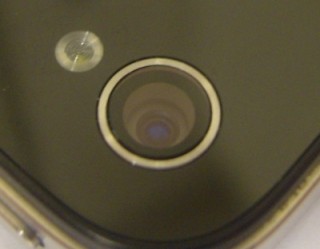 It was the increased camera specs and the addition of a flash and front camera that made me want to upgrade from my 3GS to a 4.
Apple released iOS 7 in September 2013 and offered it to the iPhone 4 and upwards, making it the lowest iPhone to receive it. While it doesn't repeat the mayhem that iOS 4 on the 3G created, it is noticeably slower. iOS 6 on the iPhone 4 screamed along, but iOS 7 is a little more sluggish. Saying that, I will take the new features and slight performance decrease of iOS 7 over iOS 6 any day.
iPhone 4s Upwards
For those looking for a budget iPhone, the iPhone 4s is out of the question. It is still a current device being sold via contract and runs iOS 7 very well. It's high price tag puts it out of the budget iPhone category.
Price Point
Grabbing an older iPhone is usually done for financial reasons, either because you can't afford a brand new one or because you want to try out the iOS experience without forking out a lot of money.
An original iPhone will set you back about £30, an iPhone 3G about £40, a 3GS about £65, and an iPhone 4 about £150. The difference in price between the original and the 3GS is minimal in comparison to its technological improvements. The iPhone 4, however, is a huge price increase. I presume this is partly due to it still being a supported device even if it isn't sold by Apple anymore.
What You Do Get?
Here is a quick summary of features you would get by picking a 3GS over earlier iPhones.
A vastly improved speed for iOS and apps and a much better experience in general.
iOS 6 and all it brings such as Apple Maps and Do Not Disturb, to name a couple, where the iPhone 3G stops at iOS 4 and even runs that badly.
A newer OS gives you greater App selection.
A 3 MP camera with video camera capability vs. a 2 MP still camera only.
The 3GS has 1219 mAh battery, a slight improvement over the 1150 mAh battery in the 3G, but a drop over the 1400 mAh battery in the original iPhone.
A Digital Compass, which the first two versions didn't have.
The 3GS was available in 8, 16, and 32 GB, whereas the first two were only available in 8 and 16 GB.
7.2 Mbit/s HSDPA data speeds vs. 3.6 Mbit/s of the iPhone 3G and the very slow EDGE/GPRS of the original iPhone.
What You Don't Get
The newer iPhones ooze with masses of fancy features, so exactly would you not get buy choosing a 3GS?
Processing power is obviously a bit lower than the iPhone 4 and a lot lower than the dual-core processor 4s upwards, reflected mainly in gaming.
The 4" screen from the 5, 5c, and 5s. But then the iPhone 4 and 4s has the same 3.5" screen as the 3GS.
The 3GS doesn't have a Retina Display.
A seriously improved autofocus camera with flash. However, the 3GS camera is a big improvement over the original and iPhone 3G, and good enough for quick snaps for uploading to Facebook etc.
No front facing camera for self snaps or FaceTime calling.
No FaceTime.
No iOS 7, as it requires an iPhone 4 upwards, but iOS 6 runs great on a 3GS.
Apple's new Lightning connector, as the 3GS still uses the 30-pin dock connector. This isn't a problem, as the 4 and 4s still using the older style dock along with most audio docking stations.
Last Version Apps
Apple's recent decision to allow those running iOS 4, iOS 5, and iOS 6 to be able to install older versions of apps via the App Store is a major breakthrough for older iDevices. Previously, if an app was updated and required iOS 7, then the iOS 6 version was removed from the App Store. It was only available if you had previously downloaded it to your computer and backed it up. This didn't help people buying used older iDevices for the first time.
Repairs
Apple only recently announced that it will no longer be fixing the original iPhone, so the 3GS has fair while of support, spare parts, and repairs, although most will be out of warranty by now, so repairs either cost at an Apple store or local repair centre or need to be performed yourself.
Jailbreaking

If you are interested in jailbreaking your iPhone 3GS, 4, 4s, or 5, it will need to be running iOS 6 to 6.1.2 (the 5c and 5s shipped with iOS 7). The only jailbreak option is evasi0n. 6.1.3 upwards and iOS 7 at the time of writing this are not jailbreakable, but should be available in the future.
Network Unlocked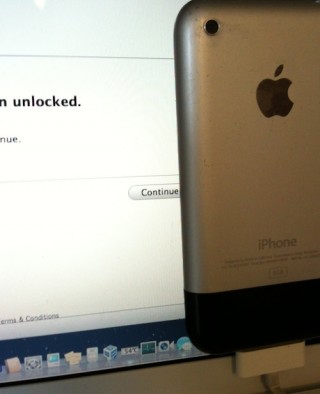 Most people purchase an iPhone with a contract from a network provider, and this means it is locked to that network. This is fine if you intend to put your SIM card in and it is the same network. But the bonus of buying an out of contract handset is the original owner usually can get the iPhone unlocked free of charge.
People now upgrading from the 3GS to a newer iPhone (or different smartphone) most will have either had it unlocked already – to increase saleability and price – or you could ask them to put the request through before you purchase it.
Failing that, an unlock request will cost you no more than £15 in the UK and takes anywhere between 15 minutes and two weeks. I have had a few unlocks done, and all were ready in under 24 hours.
If you have a very old iPhone, you might be lucky enough for the network provider to unlock it for you for free. In 2010 I picked up an AT&T locked original iPhone. I am in the UK, and AT&T is a US network. I called them, and after a 3 minute call at a cost of less than £2 they unlocked it for free.
Conclusion
The iPhone 3GS might lack some of the fancier features of a £700 iPhone 5s or even a £150 iPhone 4, but that is reflected in its £65 price tag.
iOS 6 gives it enough features to keep up in the message/social stakes with top-end brand new iPhones and fast enough to keep up for most apps. You might find gaming a little slower. The battery life on the 3GS was pretty amazing for a smartphone, and the slower chip and screen obviously help.
In answer to my original question, if you are looking for a cheap iPhone, grab a 3GS, install iOS 6, and give it a whirl.
RESPONSE TO ARTICLE:
One point you only briefly touched on was the plastic/glass issue. I prefer the 3GS plastic case. I feel that having two sides of glass at least doubles the chances of having an iPhone with broken glass. (When I eventually (years!) move up from the 3GS, it'll be to a 5C, specifically for the plastic case).

The big thing missing for me in the 3GS is the FaceTime camera. If it has that, it would be perfect.
---
Follow Simon Royal on Twitter or send him an Email.
Like what you have read? Send Simon a donation via Tip Jar.
---
keywords: #iphone3gs #budgetiphone #ios6 #techspectrum #simonroyal
short link: http://goo.gl/jfzAjB
searchword: budgetiphone