The long awaited Apple WorldWide Developer Conference 2013 kicked off yesterday, and what a roller coaster it was.
This article is regarding the next version of Mac OS X, 10.9.
Moving away from their big cat naming scheme, Apple's upcoming version will be called Mavericks. I am not keen on the name, but it is only a name.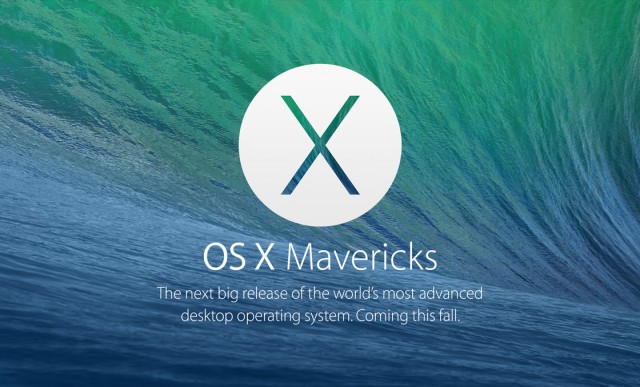 In the last few years, each new release of OS X has left behind a large amount of Macs. Shortly after the release of OS X 10.8 Mountain Lion, I wondered which Mac might be cut lose with OS X 10.9, outlining that there was no clear cut off point this time round.
I sat on a knife edge yesterday waiting for system requirements – and while not announced at the WWDC, a few hours after the Developer Preview was out, it appears that if your Mac can run Mountain Lion, it can run Mavericks.
iMac (Mid-2007 or later)
MacBook (13-inch Aluminum, Late 2008), (13-inch, Early 2009 or later)
MacBook Pro (13-inch, Mid-2009 or later), (15-inch, Mid/Late 2007 or later), (17-inch, Late 2007 or later)
MacBook Air (Late 2008 or later)
Mac Mini (Early 2009 or later)
Mac Pro (Early 2008 or later)
Xserve (Early 2009)
Mountain Lion requires your Mac being able to boot to full 64-bit kernel and with a fairly high graphics card/chip. It cut out older chips like the GMA 950. Mavericks seems to follow the exact same hardware requirements.
This is a nice surprise for me, since I am still using a 2009 MacBook. I wondered if my Mac would be off the list. It is supported, although this could change with future Developer Previews, so I am not out of the woods yet.
I will keep you informed of further news and developments.
---
Follow Simon Royal on Twitter or send him an Email.
Like what you have read? Send Simon a donation via Tip Jar.
---
keywords: #osxmavericks #mavericksrequirements #techspectrum #simonroyal
short link: http://goo.gl/Kl8O8P
searchword: osxmavericks