When Apple released the iPhone 5, it came with a new design of earphones called EarPods. I recently bought a pair – but are they worth their money?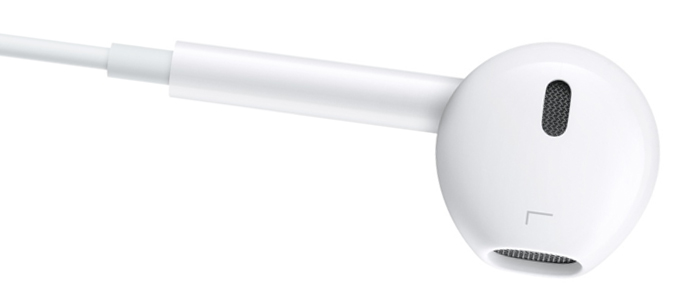 I've have been listening to music on portable music players for nearly two decades, starting with a personal cassette player, then a portable CD player (what a disaster that was), then a MiniDisc, then an iPod, and more recently merging my phone and music player with the purchase of an iPhone.
Handsfree
Decent sounding earphones are fairly easy to pick up. I've used mainly Sony in the past, offering a happy medium of quality sound and good bass at a reasonable price. However, with using my phone as a music player I started looking for ones that would double as a handsfree kit with built-in microphone.
Then I decided I wanted volume controls on the cord too, and my mission became quite difficult. I bought many pairs of very cheap mic/volume combos, and while some offered average sound, the build quality was awful – some of which broke within a few hours.
So I decided to start looking at a higher price bracket. After all, buying a new pair every few weeks was working out quite expensive.
A few years back I had a pair of official Apple earphones that came with my iPod, and I wasn't impressed, so I had stayed away from the idea of buying Apple ones. However, I had been hearing a lot of good reviews about Apples' EarPods. Not only claiming they were very comfortable – and the sound quality had been greatly improved.
These were originally shipped with the iPhone 5 in September 2012 and then made available to purchase separately.
Fake vs. Genuine
I purchased a fake pair EarPods a few weeks back, and they were very comfortable, but they didn't last very long. The controls worked intermittently, and the button controlling the mic was unreliable, meaning sometimes it would answer a call and other times it wouldn't. Not good.
So after a few recommendations from friends and liking the fit of the fake ones, I took the plunge and ordered a pair of official Apple EarPods.
The fake ones are identical in looks – minus the Designed by Apple California Assembled In China written on the cord on official Apple ones in very tiny grey lettering about 15 cm from the jack plug.
You could instantly tell the build quality was much better with the genuine ones – even before using them. The on-cord controls had a very responsive click and didn't feel like they were going to break anytime soon.
Testing Them Out
Plugging them in to my iPhone 4, I played my usual test tracks and I was instantly blown away. In a fairly scientific method I use the same six tracks when checking out any new earphones. It makes judging just a little easier.
Flux Pavillion – Bass Cannon (xKore Drumstep Redux)
New Order – Blue Monday (Jam X & De Leon Remix)
The Prodigy – Ruff In The Jungle Bizness
Snoop Dogg – Drop It Like It's Hot
Nirvana – Lithium

Caravan Palace – Clash
A nice balance of dubstep, house, hip hop, classic rock, and some cool electric swing thrown in. This covers all the boundaries of the musical spectrum.
The sound quality is amazing, and the bass was so heavy that where I needed to turn on the Bass Booster on my iPhone for other earphones, I actually had to turn it off with the EarPods.
Bassy earphones are all good and well, but bass isn't everything. I've tried some with so much bass it drowns out everything out, just giving you a headache inducing thump. These EarPods offer a brilliant mix of sound.
Volume is also important. Other earphones have lacked in loudness. There is nothing worse than listening to music but not having it loud enough to drown out background noise. I was extremely impressed at how loud these were. I couldn't keep it up to full volume without the music resonating through my ears, having to take it down three notches.
Comfort is the third area of importance. No matter how good earphones are, if they don't fit in your ears or if they hurt. I wear earphones for many hours a day, not always listening to music – sometimes just waiting for my phone to ring.
I have been wearing these for a few hours solid, and they are very comfortable. The design means they tuck in the ear very neatly, holding in snuggly without being tight.
They also seem to cancel outside noise, which is nice, but at high volume people beside me could hear the music quite clearly. Perhaps that is more apparent due to how loud they go.
Value for Money
Priced at around £25 ($29 in the US), the EarPods are a little higher than I normal would consider. I did get mine discounted, but even at full price they are very competitive to others, and considering the sound quality, they offer excellent value for money.
Beware of Fakes
Be careful where you buy your EarPods. If you see them advertised for very little money or in different colours then they are fake. Some sellers are honest and state 'not made by Apple', some hike the price up and try to deceive you.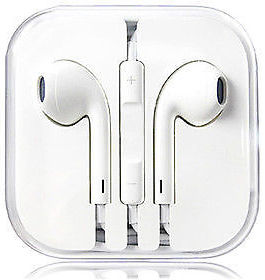 I paid less than half retail price for mine, but I checked before buying them. The seller warned of buying fakes, listed the Apple part number – MD827ZM/A – and claimed 100% genuine Apple as well as showing a picture of the writing on the cord.
Conclusion
I can say without doubt that these are best earphones I have ever had. For anyone on a budget looking for decent sound, I recommend the Apple EarPods.
---
Follow Simon Royal on Twitter or send him an Email.
Like what you have read? Send Simon a donation via Tip Jar.
---
keywords: #iphone #earpods #earphone #music #soundquality #techspectrum #simonroyal
short link: http://goo.gl/VsnZo4
searchword: earpods