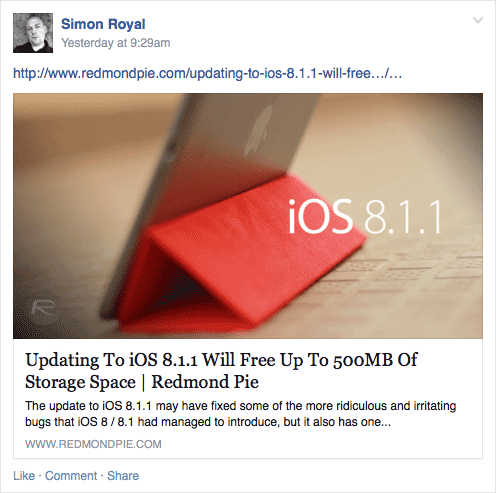 If you follow Low End Mac on Facebook, you've probably seen a link to an article from Redmond Pi claiming that upgrading from iOS 8.1 to iOS 8.1.1 may free up to 500 MB of space on your iPhone, iPad, or iPod touch. As the owner of an 8 GB iPhone 4S, I had to test this claim!
iOS 8.1.1 on an 8 GB iPhone 4S
The iOS 8.1.1 update requires over 1 GB of free space on the iPhone 4S, so I ended up removing all the music via iTunes, which gave me 1.05 GB of free space. After all, it's easy to restore the music after the update.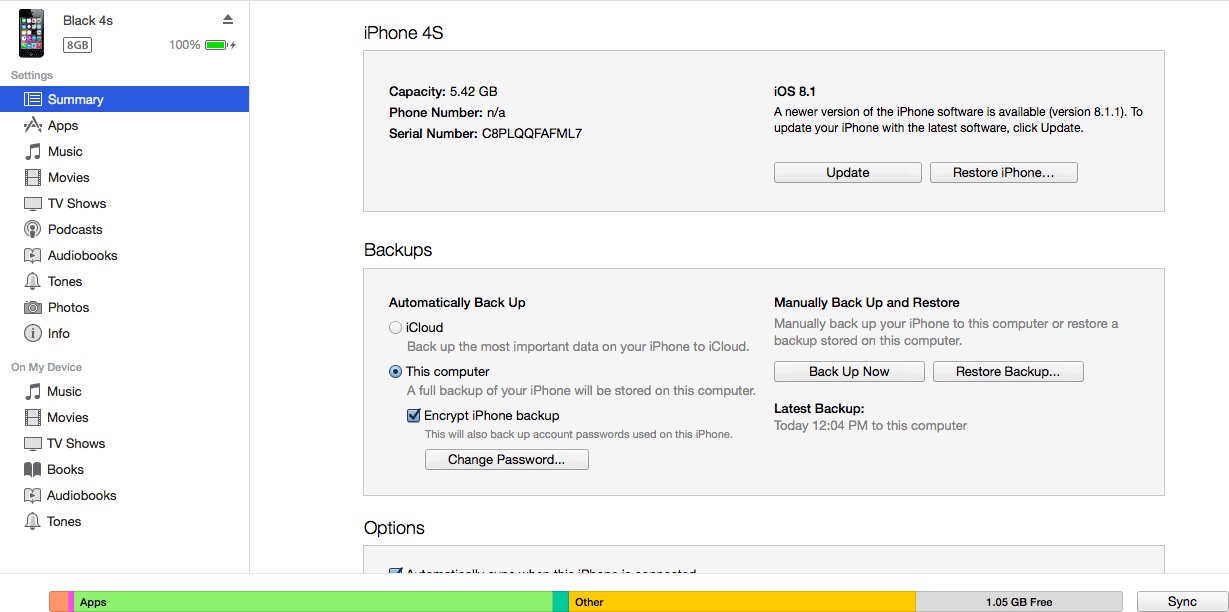 Downloading the update took over 30 minutes, and after it was installed, I actually had way more than 500 GB of additional free space. iTunes reported that I now had 1.81 GB free, which is 760 MB more than before the update. Impressive!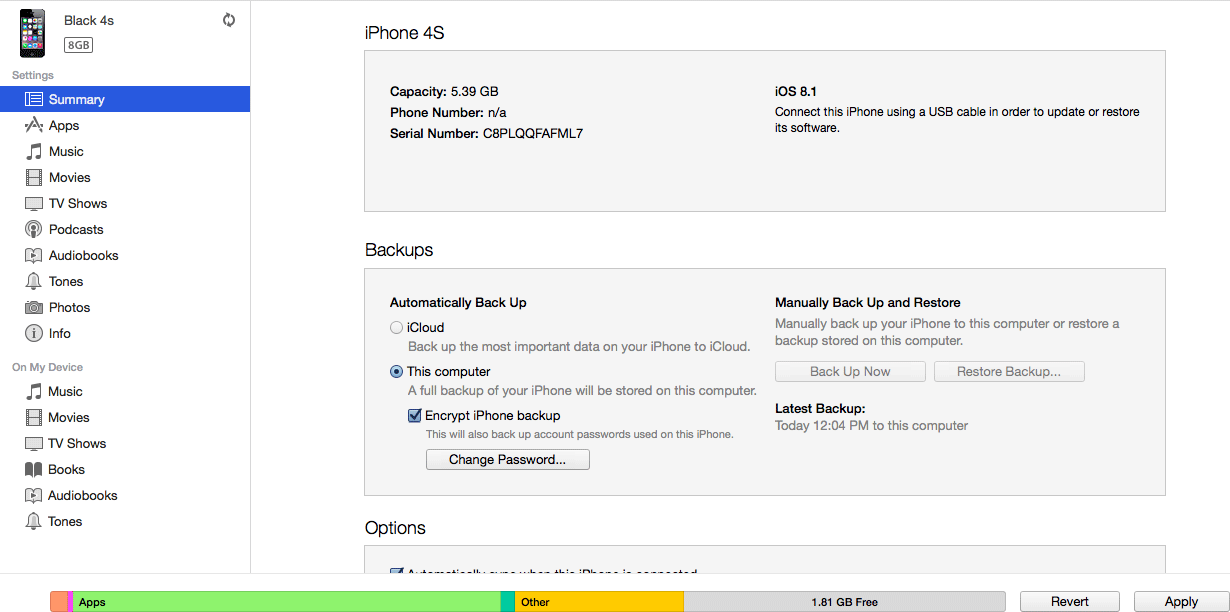 There are some other differences as well. Under iOS 8.1, this iPhone reported a capacity of 5.42 GB available capacity of its 8 GB total. After the update, that dropped slightly to 5.39 GB available.
Looking at the colored bar at the bottom of the display, you can see that the amount of space used by Other has been significantly reduced. Space used by Apps also appears a bit reduced, which points to Apple shaving the size of some of its apps in the process of improving iOS 8.1 for better stability on the iPhone 4S and iPad 2.
All that said, what's probably going to happen is that once I start using Facebook and Safari and other apps on this iPhone, the space used by Other will grow – as it always does.
iOS 8.1.1 on a 16 GB iPhone 4S
I also performed the upgrade on my 16 GB iPhone 4S, which is my everyday phone. It has a lot more apps installed, and it had over 1.5 GB free when I ran the update, so I didn't need to remove anything to make room for it. At this point, I would recommend against an 8 GB iPhone because with iOS installed, there's so little space available for apps, music, and data.
With iOS 8.1, this iPhone reports an available capacity of 12.72 GB of its 16 GB. Of that, 1.51 GB was free.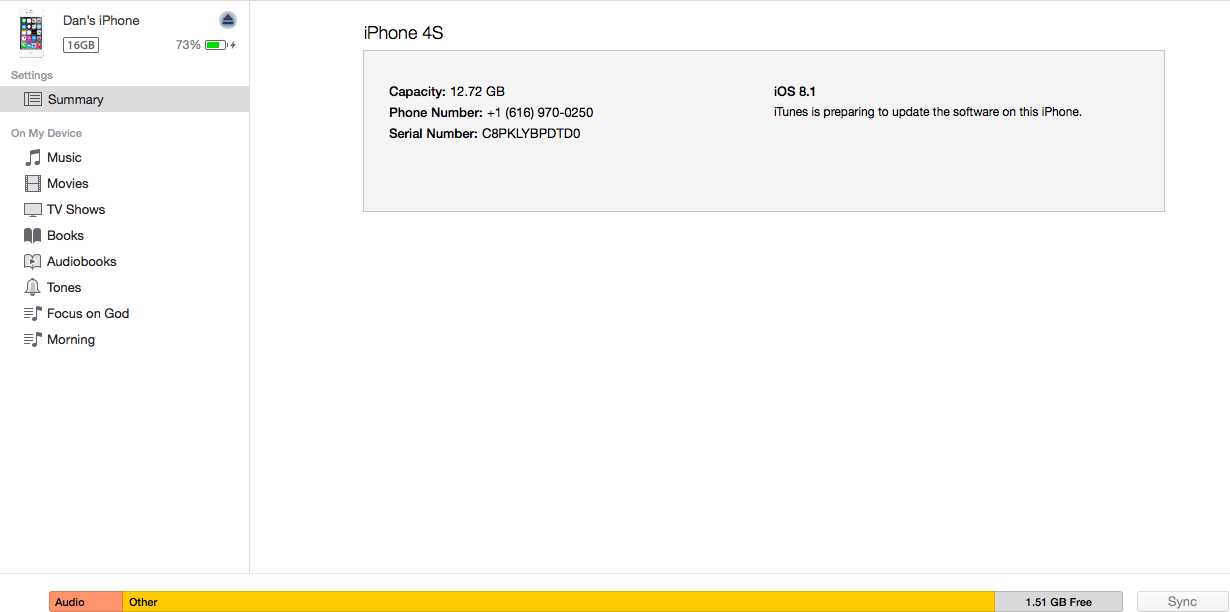 After installing iOS 8.1.1, available capacity was reduced to 12.69 GB, losing the same 30 MB as the 8 GB iPhone. But in this case, it didn't report any additional free space. (Then again, it's reporting everything except Audio as Other, so something else may be going on here.)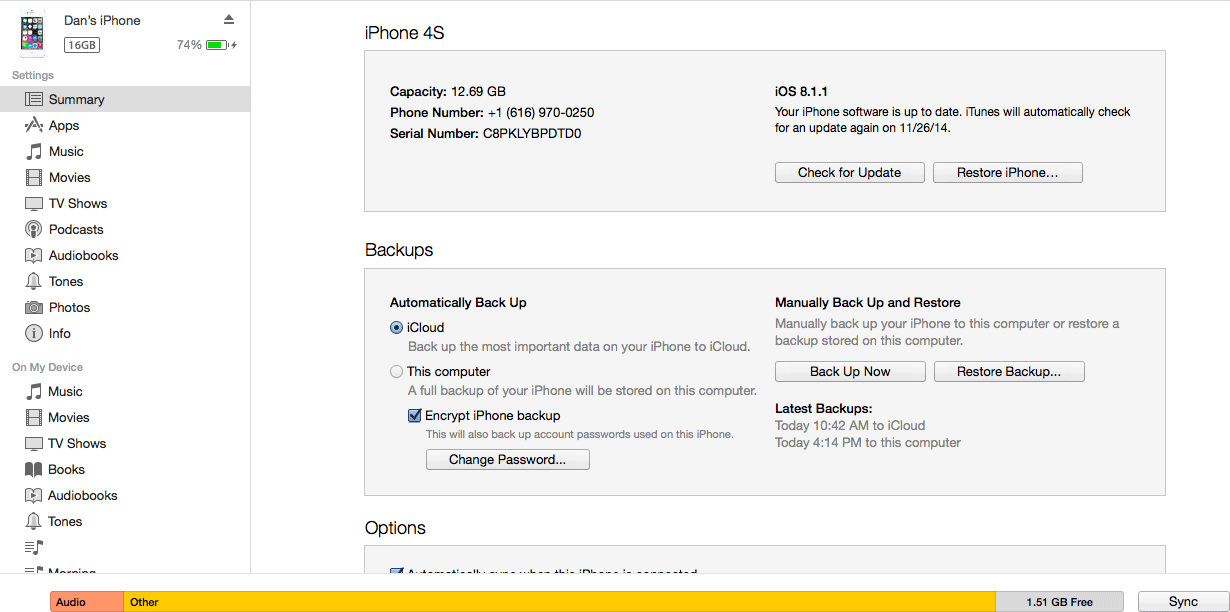 In the end, I freed up well over 500 MB on the one iPhone 4S but appear to have freed up no additional space on the other one. Your mileage may vary.
Then again, for improved stability on your iPhone 4S or iPad 2, it's worth the update even if you gain no additional free space.
Keywords: #ios8 #iosupdate
Short link: http://goo.gl/dVGM2a
searchword: ios811