Put simply, you can't. With the introduction of OS X 10.6 Snow Leopard in August 2009, Apple removed all support for PowerPC Macs from its operating system. You cannot run OS X 10.6, 10.7, 10.8, 10.9, or 10.10 on G5 Macs or anything earlier. They will only run on Intel x86 hardware.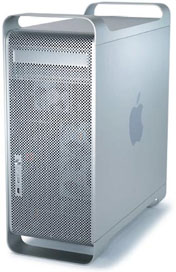 More specifically, OS X 10.5 Leopard is the last version of OS X that will run on G5 Macs, and it will run on almost all G4 Macs as well, although you will need to hack the installer to get it on a system slower than 867 MHz. That said, OS X Leopard requires a lot of power, so you'll probably find Macs below 667 MHz sluggish regardless of other factors. You'll also want at least 1 GB of RAM for decent performance, a twice that to really unleash things.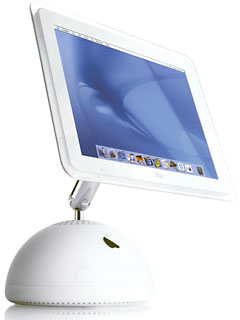 For lower powered G4 Macs and the vast majority of G3 Macs, OS X 10.4 Tiger is your best bet. It is not as resource intensive and will perform decently with as little as 512 MB of RAM. It will seem sluggish on G3 Macs below about 500 MHz and performance on a 400 MHz G4 is about the cut-off there.
Although there are still some apps being developed for PowerPC Macs running OS X 10.4 and 10.5 (most notably the TenFourFox browser), there is very little up-to-date software. Security updates for each of these versions of OS X was ended years ago, so even though there has been very little Mac malware since the introduction of OS X, these are not as secure on the Web as more recent versions of OS X.
The best alternative for those who wish to use their PowerPC Macs and have an up-to-date operating system is a PPC port of Linux. See DistroWatch and PenguinPPC for information on current Linux distributions for PowerPC Macs.
Or you could consider selling your old Mac and migrating to an Intel-based model that supports OS X 10.10 Yosemite and probably remain up-to-date until Fall 2015, at which point OS X 10.11 could leave you behind.
Keywords: #lemfaq #lowendmacfaq
Short link: http://goo.gl/zr7czM
searchword: currentosxonpowerpc