In this modern age of multicore processors and gigabytes of RAM, I began wondering how low-end of a computer I could get away with using in 2014.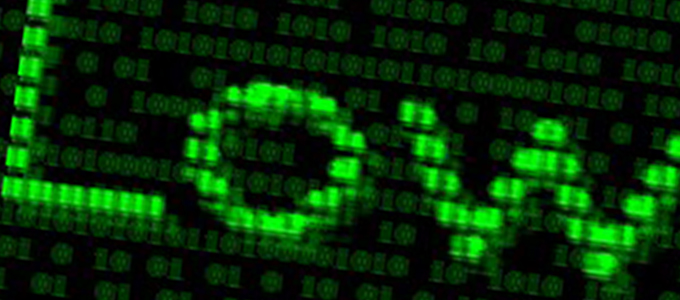 I don't often write about projects ahead of doing them, but this time I decided to share my intentions to see what response I would get from readers.
Back in 1996, I worked as a trainee in a graphics house, and I bought an ex-company computer when they were upgrading. It was a boring beige box, a 486 DX2/66 tower, 32MB of RAM, and 500MB hard drive. It came with Windows 3.11, but that was soon replaced with Windows 95.
Despite its meager specs compared to today, it did everything I needed at time. I played music, did photo editing, used graphic design software, and played games. It was before my venture into the World Wide Web, which came a couple of years later.
It was a climbing game after that. I built my first computer, then I bought a brand new laptop, after which I moved into the Mac world – and the rest is history. My main computer is fairly powerful at present, but I have always had a liking for older hardware – both PC and Mac, grabbing others peoples castoffs and making the most of them.
How Low?
In 2014, how low can you go? With the average user barely pushing their computers – merely using them for Facebook, Twitter, YouTube, emailing and word processing – do you need an expensive spangly new machine?
Could I get away with using a 486 or early Pentium 1 computer? Could it cope with basic web browsing, a bit of Facebook, and typing up documents? This is what I am planning to find out. While that may be a little low for most users, it should be an interesting experiment to resurrect a mid 90s computer into something useful.
Operating System
The first thing I need to think about is an operating system. If I were to keep it offline, I could get away with Windows 95, 98, or 2000. These run fast on hardware of that age, but with support closed off to them and the majority of virus suites not being offered, I could risk security by going online with them.
They would also be very limited on the software available, as the majority of current software no longer runs of anything pre-Windows XP. I would then have to use older versions of these packages – if available.
A better idea would be to look at lightweight Linux distros. These are operating systems created specifically to run on older computers whilst keeping the system and software as modern as possible.
Suggestions for which distros would run well on a 486/Pentium 1 machine would be greatly appreciated.
I've dabbled with Linux on and off over the years and mainly on older hardware, so a few distros come to mind. DamnSmallLinux will run on a 486 with 16 MB RAM (or 128 MB to run fully in RAM) and uses the FluxBox window manager. Tiny Core Linux runs on a 486 with 46 MB RAM and uses BusyBox window manager. SliTaz is also capable of running on a 486 with 192 MB RAM and uses the OpenBox window manager.
Puppy Linux is a bit heavier requiring a 333 MHz and 64 MB RAM using the JWM window manager, but there is a lighter spin off called TurboPup Xtreme which will run using 10 MB of RAM, and I think it still uses JWM.
A lot of the above distros could be used as a main OS if your needs are minimal. They may run on 486 hardware, but they will scream along on Pentium II and Pentium III machines.
With the exception of Puppy Linux, most of these distros require a good deal of Linux knowledge as they are not as newbie friendly as some of the more mainstream distros like Ubuntu or Fedora.
Software
Next, I will need to look at what exactly I want to do with this computer to determine if it is possible and which software packages I need. If I decide my hardware should cope, then which pieces of software I want to run would reflect which version of Windows or Linux I choose.
Using Linux over Windows would negate the need to look at anti-virus, which is also a bonus when looking at computers with low resources.
I am hoping I can get a 486 or early Pentium to handle Facebook (but not games, obviously), Twitter, light web browsing, emailing, and possibly listening to MP3 files.
Which Machine
My aim over the next few weeks is to pick up an ancient computer and transform it in to something useful. It will probably be a laptop, which might push the challenge a bit further as older computers tend to have less ports – especially USB, which makes booting from a USB stick or external CD drive often not an option.
If I am to attempt to take this machine online, I need to think about connection method. The simplest option would be if the computer had an onboard ethernet port. Failing that, a PCMCIA slot that I could use for either an ethernet card or possibly a wireless card would be good. However, a laptop of that age would likely have a 16-bit PC Card slot, which would limit me to 802.11b wireless cards and severely limit the number of cards I could find.
A better option might be to add a USB PC Card – quite probably only USB 1.1 – but it would give me better options for sharing files as well as the option for better USB wireless dongles as well as connecting other devices.
Toshiba Libretto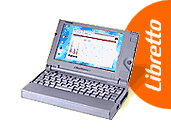 My ideal computer to try this project out on would be an older Toshiba Libretto. These are full laptops in a case the size of a VHS cassette made in the mid 90s. They started with 486 processors in the Libretto 20 (only available in Japan) and climbed to a Pentium 1 233 MHz in the Libretto 110.
However, these are expensive and hard to find.
Conclusion
Here at the low-end side of computing we try our best to save any computer from a landfill no matter how old it is. If any reader has any thoughts or suggestions on this project, I would love to hear them.
---
Follow Simon Royal on Twitter or send him an Email.
Like what you have read? Send Simon a donation via Tip Jar.
---
keywords: #lowendpc #puppy #damnsmalllinux #linux #486 #pentium #libretto #techspectrum #simonroyal
short link: http://goo.gl/pvfTlR
searchword: howlowcanigo