iOS 8 has just been released, and I take a quick initial look at it on my iPhone 4s.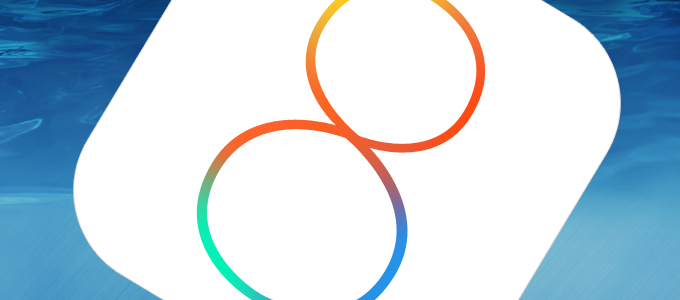 I sat with anticipate way back in June, watching the Worldwide Developers Conference, waiting for news on iOS 8 and whether it would support my iPhone 4s. It was a given that it would – and leave the iPhone 4 behind, which it did.
When Apple showed off iOS 7 back in June 2013, it was a huge change – the biggest overhaul in iOS history. We knew iOS 8 wasn't going to be as big; it would essentially build on the new look with enhancements and new features.
Let's have a look.
Install
As expected, the Apple world went mad, and Apple's servers went into meltdown. I normally use iTunes to update, as I have found this a lot faster in the past – but not this time.
My iPhone found the update within minutes of it going live, long before iTunes. The 980 MB download requires 4.6 GB free space on my phone, which was my first stumbling block – so I had to temporarily remove the music on my 16 GB iPhone 4s. I dread to think how those with an 8 GB 5c will get on as it only has 5.9 GB useable space in the first place.
Downloading took about 30 minutes to complete, but it did take two hours to get it to complete without failing. Then it sat on Preparing Update for a very long time.
Once the headache of downloading was done, the install was as painless as ever. Once installed I restored from a backup, so everything I needed was back there again. Then I started playing around with the new features.
Initial Thoughts
I might be a little bias, but I loved the look of it. I liked iOS 7, so the little new touches are added to an already great looking OS.
New Features
There are a few features I am looking forward to testing out thoroughly: The biggest feature I can't wait to get to grips with is the Interactive Notification Bar, giving the ability to reply directly to messages and adding calendar events without leaving where you are.
Widgets in the Notification area are going to be great. Hopefully this will mean the return of the quick access to posting to Twitter and Facebook that was present in iOS 6 but went missing in iOS 7.
Voice memos in Messages sound like a great idea. It will be interesting to see who you can send these too and if it is only to iOS 8 devices.
Sending multiple images at once in a Message is also a welcome addition.
Access to you Favourites/Recents in app switching screen is a neat idea, although I can't help thinking this is an odd place to put them. Selecting one of them gives you the option to call or message them.
QuickType is a nice addition to the keyboard offering suggestions – although this is nothing new for Android users. I remember seeing this on an HTC Wildfire a few years back, but it's nice to have it.
Conclusion
Most of the other new features I either have no interest in – and to be honest I bet a lot of people don't – or aren't available on my 'low end' iPhone 4s. iOS 8 is heavily targeted for newer bigger phones.
Over the next few days I will be checking out stability – although I know this will also come when app developers update their apps – as well as battery life, which is a big worry for any iPhone update.
Reports from people using the betas are that it is lighter on battery life and resources. Let's hope thats true.
That's it for now – I'm off to play.
---
Follow Simon Royal on Twitter or send him an Email.
Like what you have read? Send Simon a donation via Tip Jar.
---
keywords: #ios8 #techspectrum #simonroyal
short link: http://goo.gl/DGNXkX
searchword: ios8firstlook