I'm a sucker for novelty gadgets, and when I saw a tiny speaker called the Mighty Boom Ball promising big sound, I could resist trying it.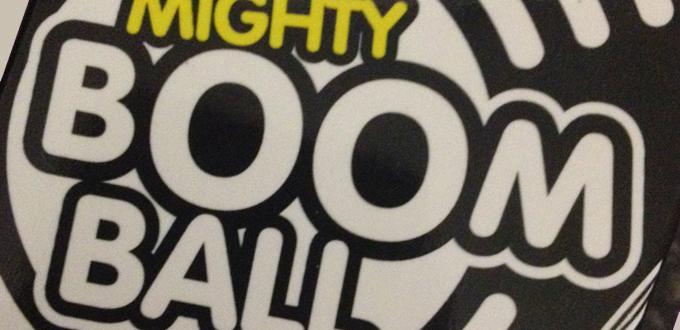 Everybody has music on their phones or MP3 players these days, but I can't stand it when people turn the volume up full and pump out some awful tune, making it even more awful hearing it on a tiny speaker bouncing under the pressure.
Portable speakers making the most of the acoustics in its surrounding are nothing new, but I haven't seen anything as small as Mighty Boom Ball before, but the big question is, is it mighty?
I picked up mine in my local supermarket. They were on clearance down from £18 to £3, but they are still full price on the Might Boom Ball website. At that price, I thought I would give it a try.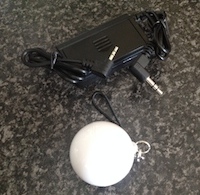 What You Get
Inside the box you get a 2.5mm to 3.5mm cable that has a battery compartment in the middle, which is a booster, taking 2x AAA batteries. The 3.5mm end plugs in to your device. The other end plugs in to the Ball. The Ball is on a small lanyard, so you could put it on your keys or even string it through your device.
You unscrew the casing of the Ball, and it reveals a sticky speaker. You then place the speaker on a surface and play your tunes.
Does It Work?
The box claims it carries music up to 20 metres, but looking at the specs it says maximum output is 2w.
With this in mind, I wasn't expecting too much – but I was surprised. The level and quality of sound you get depends on what surface you put it on. It seemed hollow wooden objects, such as doors, are the best, offering a balance between extreme volume and a good bass/treble mix.
I tried it on a hollow internal door, and the sound boomed out. Putting it on a kitchen worktop also produced good sound. I was really surprised how much it did amplify through the objects.
However, putting it on a metal object made the volume extremely loud but terribly bassless. I tried it on a washing machine and a BBQ, and it was aweful.
Draw Backs
Considering it is designed to be a portable music amplifier, it would have been nice if they found a way to do it without the battery amplifier box. Then the Ball could just hang from your keys and be used when needed, but the batteries do provide that boosted volume.
Also it is held in place on your chosen object via a sticky pad. The stickiness wears off quite quickly, and while you do get spare pads in the box, I don't see them lasting too long.
Conclusion
Was it worth buying? It certainly produces a much better sound than you get from a phone's speaker, and on the right surface it has excellent volume and a nice heavy bass to it.
It is also a pretty cool, compact, and capable speaker system.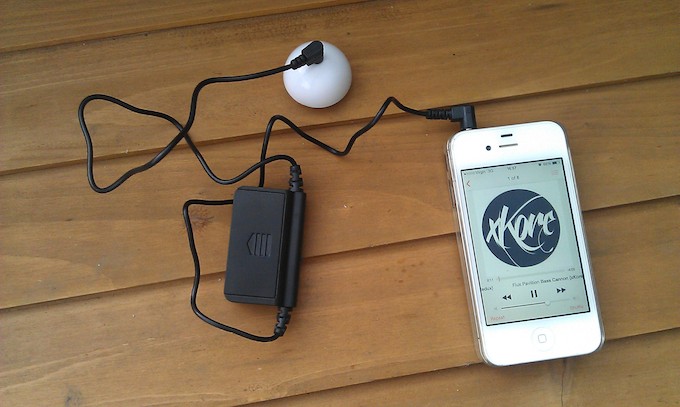 ---
Follow Simon Royal on Twitter or send him an Email.
Like what you have read? Send Simon a donation via Tip Jar.
---
keywords: #portablespeaker #mightyboomball #techspectrum #simonroyal
short link: http://goo.gl/Fk42dU
searchword: mightyboombball