I am a huge fan of Mophie products and picked up a Juice Pack Air for the older iPhone 3G/3GS. This is a mini review.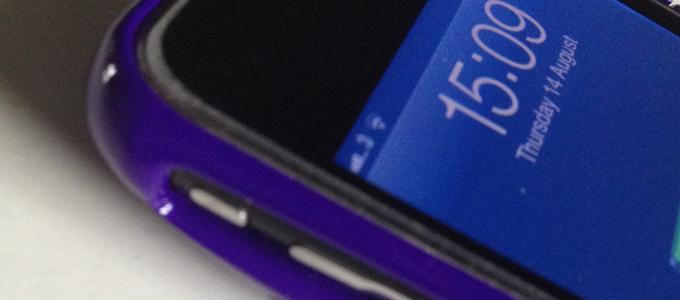 Mophie products are expensive, but if you need extra battery life for your iPhone, a Juice Pack is what you need. Luckily older versions can be picked up cheaply.
I have an iPhone 3G as a spare that sits in my drawer, and under everyday use the battery struggles to keep up – so I bought a very cheap Juice Pack Air. My son has an iPhone 3GS, and as they are the same design, this Juice Pack Air fits it too. So he has been road testing it for me.
It cost less than £5 including postage, and it arrived boxed, in mint condition with original cable.
What Does It Do
In brief, Juice Packs are phone cases with a battery built in so you can charge your phone up when away from a wall socket.
Design
The phone is held in securely, but I didn't like the bottom, as it seems to have small gaps underneath where the mic and speaker cut-outs are. This is handled better on newer versions.
The buttons of the phone are accessible via cut-outs in the Juice Pack, and these are quite easy to get to.
The bottom features the charging socket, which is the usual Micro USB port. I have found this to be quite flimsy on newer models, but the 3G/3GS version is very sturdy. The bottom has the switch on it to turn the Mophie on and off.
Finally, the back contains the charge light indicators and button for checking it charge level.
Build Quality
I've used Juice Packs for the iPhone 4/4s before, and compared to this, I think the version for the 3G/3GS is of much better build quality. It feels sturdy in the hand, and it feels like it is going to last.
Extra Battery
As with all Juice Pack Air models, it won't give your iPhone a complete full charge, but it should reach between 50 to 80% full charge.
3G vs 3GS
In 2014, the 3G struggles to keep up, and this is reflected in battery life – especially under iOS 4 – so for anyone still using one, I would recommend a Juice Pack Air. The 3GS does very well for battery life, but for a heavy user it could be handy.
Conclusion
This is a brilliant piece of kit and in terms of design and build it is one of the best I have seen. For the tiny price it is well worth grabbing.
Check out my other Mophie articles:
---
Follow Simon Royal on Twitter or send him an Email.
Like what you have read? Send Simon a donation via Tip Jar.
---
keywords: #iphonebattery #mophie #iphone3g #iphone3gs #juicepackair #techspectrum #simonroyal
short link: http://goo.gl/6izI08
searchword: mophiejuicepackair