High-end phones are great, but if your budget doesn't stretch or your needs are minimal, a low-end Android can give you the smartphone experience with little expense. Today I look at the Samsung Galaxy Y.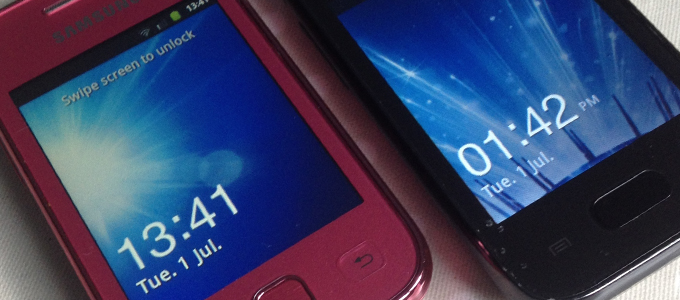 Not everyone needs a top-end phone. Some want something just a little more than a basic phone or a feature phone.
When I was looking for a smartphone for my son, I didn't look at iPhones, and I didn't look at high-end Samsungs or HTC handsets. After looking around, I picked up an unlocked Samsung Galaxy Y. I could have purchased a more powerful older device, but most of them were running older versions of Android – and were generally more expensive anyway.
Y Not Young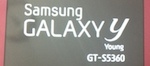 The Galaxy Y S5360, released in 2011, shouldn't be confused with Galaxy Young S6310 – despite the S5360 having the sub-name Young on its box and boot screen.
Specs
On the surface, its specs looked fairly okay. It has an 830 MHz processor, 290 MB RAM, 7.2 mbps HSDPA, b/g/n WiFi, Bluetooth 3.0, a-GPS, a 1200 mAh battery, and is running Android 2.3 Gingerbread.
The 2 MP fixed focus camera, no front facing camera, and 3" screen are some of its downsides – but you don't expect everything on a cheap handset. It only has 180 MB of internal storage, but it can store apps on an SD card, of which it supports up to 32 GB.
Lets Have a Play
In your hand, it's what you expect, a lightweight plastic phone. However, build quality is very good, a solid phone that feels like it would take a battering – which is great for a kid.
Turn it on, and you are faced with Gingerbread with Samsung's TouchWiz skin on top. I'm not a fan of TouchWiz, but I know a lot of people who are. On a phone such as this and the market it is aimed at, it works very well.
The screen is very responsive, but with only a QVGA screen with 256 thousand colours, the screen looks cheap. Icons and text look rough and jagged compared to high-end phones.
Checking out the web browser as well as FaceBook, and the phone performs very well. Despite its low specs, it's a fast phone and pages load quickly over WiFi and 3G, but the low resolution screen lets it down, making some of the text a little hard to read.
Loading the music player, you get a straight forward player. Sound quality is good and loud for a mobile phone but nothing special, obviously sounding better through earphones.
The fixed focus 2 megapixel camera is nothing special, making 1200 x 1600 images. It is good for snapping images for uploading to social media networks, but not much else – and the video is just the same.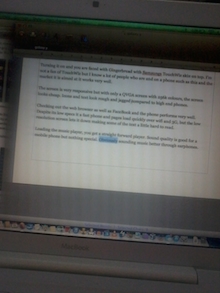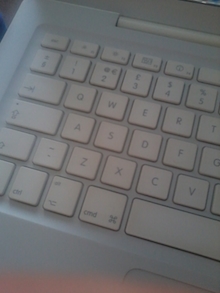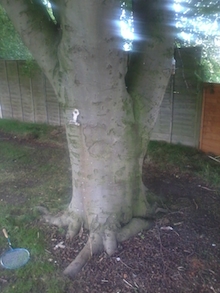 Shots taken on the Galaxy Y – click each image for a full size version.
Pictures taken indoors can be quite noisy, and outside it isn't great at dealing with sun light.
It is a mobile phone, so without a decent phone service it's pointless. I am pleased to say it does excel in this area. Call quality is crisp, volume is loud, and the phone is very good at holding on to a signal in places my high end-phones failed.
The 3" screen does cramp the keyboard a bit, but as this phone is probably intended for a younger audience, it is fine. I have had no complaints from my son. The screen doesn't offer any haptic feedback, which some might class as a disadvantage – however I don't like it anyway.
This handset is good for playing some games, but its QVQA screen and low RAM isn't going to see it playing top-end games. I also found that the ARMv6 processor isn't supported by a number of games, which can also limit your game choice.
While Gingerbread is getting old these days, this isn't a phone you will be installing lots of apps on, and Android has always been good at offering apps and versions that suits your fit your OS.
Overall performance was very impressive. Navigating around the phone and built-in apps was very fast.
I have been impressed with the battery life too, pushing 4 or 5 days on a single charge, partly due to the lower specs and lower screen technology.
Conclusion
This review might not seem to be a glowing appraisal, but I really think this is a superb handset for what it is. Also keep in mind that this can be picked up for about £15 to £20 used. For that price you can't go wrong.
I was impressed enough with my son's that when my daughter's phone suddenly died, I instantly thought of the Samsung Galaxy Y as a cheap replacement in and bought her one, in bright pink.
This is a great Android handset aimed at those who want a phone and a music player and who wants to keep up with Facebook and emails on the move.
Versions
There are some slight variations on this Galaxy Y. My son's is an S5363 in black, which is an O2 branded (although unlocked) version. It has a rectangular menu button and smooth back, whereas the SIM free S5360 my daughter has has a square menu button and a textured back.
---
Follow Simon Royal on Twitter or send him an Email.
Like what you have read? Send Simon a donation via Tip Jar.
---
keywords: #android #gingerbread #samsung #galaxy #s5360 #techspectrum #simonroyal
short link: http://goo.gl/ty8c0w
searchword: samsunggalaxyy