Skype used to work on just about any system, but recent changes has seen system requirements increased and lots of devices cut.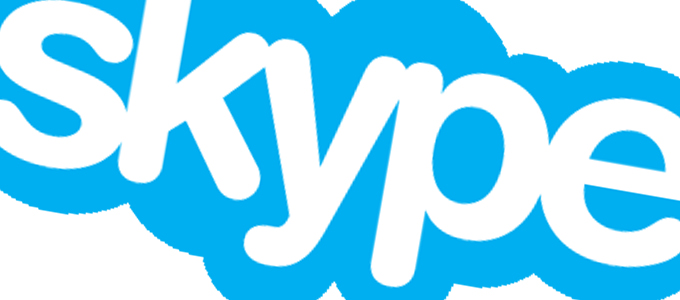 For a decade, Skype has been the number one name in video calling. Its name has become a generic term for such a service. With its built-in messaging service, it was a great way of communicating with people all over the world across multiple platforms, operating systems, and devices.
In 2007, there were even Skype branded mobile phones called Skypephone available in the UK on the Three network – however these are no longer offered.

Before Facebook and iMessage, Skype was my main method of messaging people both overseas and locally – and I know a lot of people who also did the same.
In 2011, Microsoft bought Skype, and I remember thinking at the time that this was going to mean big changes – and I was right.
After a frantic post on my local Mac group from a member having problems signing in to her once perfectly fine Skype setup, I went hunting for answers, and the whole scenario unveiled.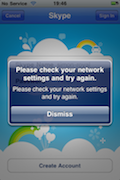 Microsoft is killing off old systems and old versions, resulting in these older versions no longer being able to sign in –  and for some with no option to upgrade because of hardware or OS limitations, they are left out in the cold.
I didn't think much more of it until yesterday. When reviving an old iPhone, I installed Skype from a backup IPA I have, and my sign in wouldn't work. At first I thought I had just forgotten my password – as I haven't used it for a while – only to be told my OS isn't supported anymore.
So here is a list of requirements if you want to run Skype today.
Computers
The minimum for PCs running Windows is Vista, cutting out XP.
For Mac users, Mac OS X 10.5 Leopard and an Intel Core 2 Duo is needed. This means no support for Mac OS X 10.4 Tiger, but I am not sure if it cuts out PowerPC Leopard or not.
Mobile Devices
iOS 5 and 6 can still run the older 4.17 version for now, but to run the latest version currently offered you will need iOS 7. This means the original iPhone and iPhone 3G are no longer supported, but a 3GS and original iPad can run the 4.17 version.
Android users will need 2.3 Gingerbread – so any older devices running 2.2 Froyo or older are unsupported.
For BlackBerry, 10 is required – I presume this means no older Blackberrys can run it.
Windows Phone 8 is now the minimum, completely leaving behind Windows Phone 7 and anything older than that.
And finally, Symbian – the Nokia/Microsoft UI – has been dropped altogether. This isn't too much of a surprise, as it hasn't been offered for years.
Conclusion
All I can say is, I am glad I don't use Skype anymore. However, it does put you in an awkward position if you regularly use it and have a device that has been dropped.
For further info on the new system requirements, see here.
Alternatives
While Skype is still a major player, there are alternatives. If you have an iDevice or a Mac, you can FaceTime other Apple users, however this does limit who you can contact. Facebook has started offered video calling alongside its chat system, and while it will reach more than just Apple users, it does require you to be a Facebook user using Windows or Mac – unfortunately Linux isn't supported at present.
---
Follow Simon Royal on Twitter or send him an Email.
Like what you have read? Send Simon a donation via Tip Jar.
---
keywords: #skype #microsoft #requirements #techspectrum #simonroyal
short link: http://goo.gl/uiN9VC
searchword: skyperequirements