Apple's 2014 World Wide Developer Conference (WWDC) brought much anticipated news of the next versions of Mac OS X and iOS. I sum up their main features.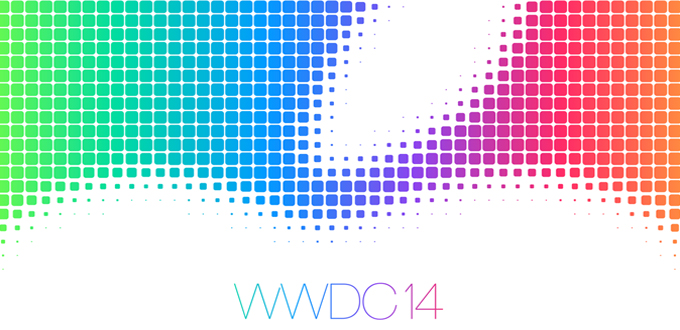 I, like millions of Apple fans, watched the live stream from WWDC 2014 in anticipation of what Apple would bring next to its loyal followers. News of the next version of Mac OS X and iOS 8 were guaranteed, as we saw them putting banners up a few days earlier. We were hoping for full details.
Mac OS X
Of all the announcements, the next version of OS X was the most worrying for me. My Early 2009 White MacBook is sitting on the edge of being cut off, and I was sitting with fingers crossed as they unveiled the new look OS, that it would be available for my Mac.
Rumours of number changes and names were put to rest. It is officially Mac OS X 10.10 and code named Yosemite – and not Oxnard, Rancho Cucamonga, or even Weed, as they joked.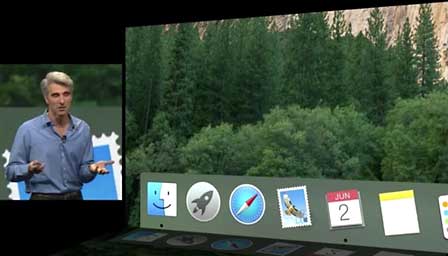 It has a slick new look, giving it more of an iOS 7/iOS 8 look, which might not be to everyone's liking, but I think it has been done tastefully – with the exception of some of the icons, such as Finder, which looks a little childish.

There are a host of new and updated features. A revamped Spotlight, Messages with the ability to handle SMS as well as iMessages, iCloud Drive, HandOff, and Instant Hotspot.
The question on everyone's mind – which wasn't answered at WWDC – was system requirements. A bit of digging online after the event reveals the system requirements for the first Developer Preview:
iMac (mid-2007 or newer)

MacBook Air (late 2008 or newer)

MacBook (Late 2008 Aluminum, or Early 2009 or newer)

Mac Mini (Early 2009 or newer)

MacBook Pro (Mid/Late 2007 or newer)

Mac Pro (Early 2008 or newer)

Xserve (Early 2009)
This looks the same as the OS X 10.8 Mountain Lion and 10.9 Mavericks requirements. It won't be released til later this year and hopefully – as with previous recent releases – they won't increase the system requirements from the Developer Preview. Good news for my Early 2009 MacBook.
Even better news is, once again Apple will offer it for free.
Can't wait? Apple are offering the chance to sign up to be a beta tester. I have.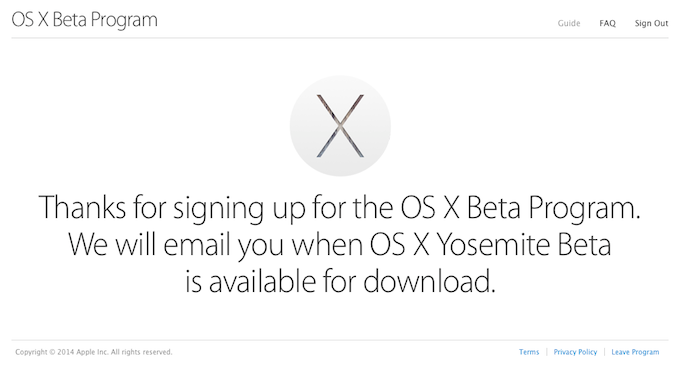 iOS
When Apple launched iOS 7, it was a bold new look, and iOS 8 builds on that. It may have a similar look, but it also has a plethora of new features.
It has an enhanced Photos, making it easier to share pictures across supported devices. Messages now has the ability to record and send audio messages. The multitask screen now has your recently contacted people, and the keyboard now has predictive and suggestive words.
As with Yosemite, iOS 8 now features iCloud Drive. One of the big end-user tools is the new HealthKit and Health app, combining all your health needs and health app data in one place.
Continuity was fantastically demoed. Write an email on your iPhone, and if you are close to your Mac or iPad, you can swipe the icon and continue where you left off.
This is a just a summary of what Apple are offering in iOS 8. For a full list check out their overview page.
System requirements were no surprise. The iPhone 4 has been dropped, meaning the iPhone 4s is the oldest iPhone to be supported – good news for me once again, with my iPhone 4s.
iPhone 4S

iPhone 5

iPhone 5C

iPhone 5S

iPod Touch 5th generation

iPad 2

iPad with Retina Display

iPad Air

iPad Mini

iPad Mini with Retina Display
Android Rip Offs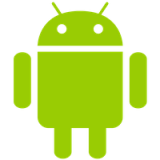 While watching the live WWDC stream, I was tweeting at the same time, and there seemed to be a lot of disgruntled Android fans complaining these new additions have been with Android for a while and are not "new" features.
Okay, I might be an Apple user,- but I'm not blind enough to see that Apple do pull in previous jailbreak tweaks and features from other platforms. Apple have a habit of claiming everything they do is new and innovative, which is not always true.
However, you could look at it the other way. Some iPhone users might look at features from other handsets and wish they had them on their iOS device. Apple are not daft enough to ignore what their customers or future customers might want, so they adopt these and rebuild them in the Apple way.
Conclusion
Mac OS X 10.10 Yosemite impressed me very much. iOS 8 has some nice new features but feels more like iOS 7 with a few additions.
However, having devices that will run both, I shall certainly be one of the first to install them once released.
---
Follow Simon Royal on Twitter or send him an Email.
Like what you have read? Send Simon a donation via Tip Jar.
---
keywords: #wwdc #wwdc2014 #osxyosemite #ios8 #techspectrum #simonroyal
short link: http://goo.gl/a3l81Y
searchword: wwdc2014