Push notifications are a brilliant addition to the iPhone – but do they still work on OS 3 for you?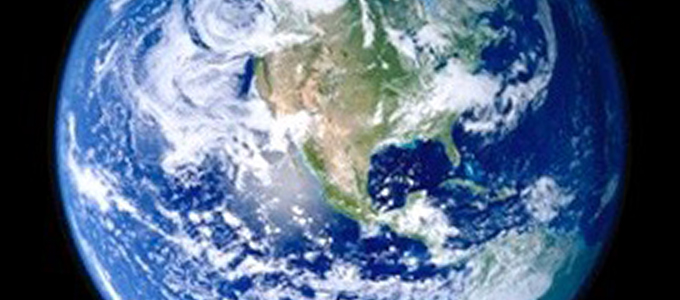 Push notifications are those pop-ups or 'bubbles' that come from apps. Facebook uses them when you are mentioned or someone comments on your post, Twitter also uses them when you are mentioned or retweeted, and other apps can do it to push information to your screen too.
After picking up a rare 4 GB version of the original iPhone, I went about restoring it and setting it up ready for me to play with and use as a spare handset. I instantly ran into problems.
Firmware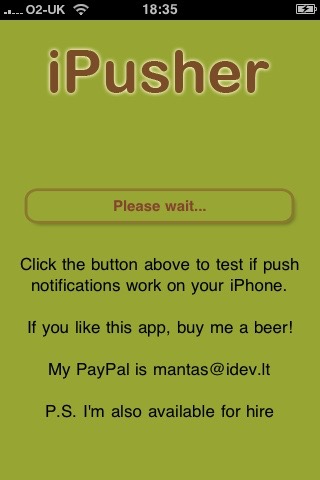 Firstly I ran stock firmware, version 3.1.3, but there are very few apps in the App Store that still run on OS 3 these days. One app that still does is the brilliant iPusher – a simple tool designed to test whether your push notifications are working or not. I installed this and found that push notifications did not work.
Then I installed custom firmware whited00r 7.1, which is an OS 3-based system that adds more features than the standard OS 3 – such as an iOS 7 makeover, multitasking, and its own App Store. It is also optimised for increased speed – to get the most out of your older device.
I installed both the normal version, which requires legit activation with a SIM card installed, as well as the unlocker version, which will software unlock your phone so you can use any SIM in a locked handset.
All three attempts failed to give me push notifications, with iPusher just showing 'please wait' – despite numerous tries and restores. I also tried on both cellular network and WiFi.
Hacktivation & Push-Fixer
When you force unlock your handset, this means it bypasses Apple's activation servers. This has a knock-on effect of not adding the correct certs for push notifications and YouTube use.
However, you can manually inject a set of certs. For a long time the only way to get certs was to activate a legit device, jailbreak it, and using a file manager to pull the certs to your computer. Then you needed to inject them via SHHing into your hacktivated device. Then you needed to restore the other device so it got a new set of unique certs.

However, whited00r has made it very easy, as it contains an option in the settings screen for you to input your certs, which you can purchase from Push-Fixer.com
Push Fixer is a site where you can purchase certs for $1. You can then use these with whited00r 6 and 7 by putting your 'secret code' into the settings screen. A very simple process, and then once your device is restarted everything should work.
Nothing for Me
After months of trying to get this to work and speaking to the whited00r, iPusher, and Push-Fixer teams, as well as asking locally and on a few online groups, I am no closer to working out where the issue lies.
Ordinarily I would think this is something just wrong with my handset, but I know a few other people with working and officially unlocked handsets that also will not offer push.
What About You?
So I am opening this up to the whole Low End community. The original iPhone still has a cult retro following of people who like to keep this iconic device going year after year, and hopefully I can get to the bottom of this issue.
Do you have an original iPhone, original iPod touch, an iPhone 3G that hasn't been upped to iOS 4, or even an original iPad still on OS 3?
Are you running stock Apple firmware, a jailbroken device, or even running custom firmware such as whited00r?
Was your device activated legitimately, hacktivated, or boot neutered?
And the biggest question is, Are you still getting push notifications on your 2007/2008 iPhone/iPod or 2010 iPad?
Country or Blocked
Perhaps there are issues in certain countries – or one final option is, perhaps my device has been blocked by Apple somehow?
Conclusion
The point of this article is to broaden my question – and if OS 3 push is still working, to ask if anyone has any idea why my device works in every other way except push notification.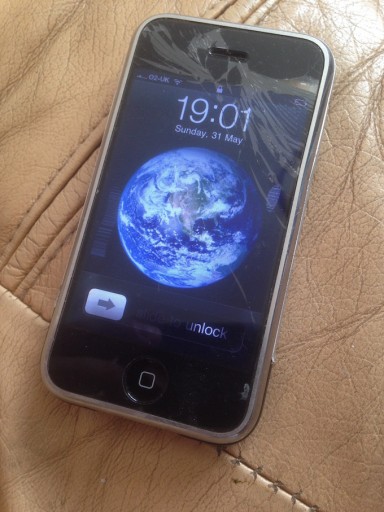 ---
Follow Simon Royal on Twitter or send him an Email.
Like what you have read? Send Simon a donation via Tip Jar.
---
keywords: #iphone #iphoneos3 #pushfixer #ipusher #whited00r #techspectrum #simonroyal
short link: http://goo.gl/YgK8SU
searchwords: os3push