In my previous article, I looked at HTML5 video support in browsers compatible with Mac OS X 10.4 Tiger and 10.5 Leopard on PowerPC Macs. Today we're looking at video performance on YouTube, which recently made HTML5 video its default.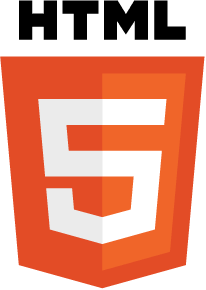 I'm using Galaxy Note 4 4K Test Video – How Good Is It? as my test video on a dual 2.3 GHz Power Mac G5 with 4 GB RAM and a 12 Mbps U-verse internet connection. Testing was conducted with OS X 10.4 Tiger and 10.5 Leopard.
This video was filmed in 4K resolution on the Galaxy Note 4 and uploaded directly to YouTube with no editing in between. It is available in 144p, 240p, 360p, 480p, 720p, 1080p, 1440p, and 2160p formats. This video runs 1:33. I'm testing at 360p, YouTube's default, and 480p, which is DVD quality, when available.
You can send your browser to https://www.youtube.com/html5 to tell YouTube to serve you HTML5 video by default.
YouTube sends 360p video at an average of 735 kbps, 480p at 1237 kbps, so my 12,000 kbps service should not be a factor.
The video has 2,799 frames. Numbers are reported "stats for nerds", which not all browsers support – and some support differently than others.
OS X 10.4.11 Tiger Results
Safari 4.1.3: No longer works with YouTube.
TenFourFox 31.4.0
360p: 281 painted,  2518 dropped (90.0%), 3.0 avg fps
480p: n/a
Opera 10.6: Unwatchable
Recommendation: Don't bother trying to watch YouTube videos on a PowerPC Mac running Tiger. Our best result still dropped 90% of frames, for an average frame rate of 3 frames per second (fps) – and that's on a high-end Power Mac G5 with two 2.3 GHz CPUs.
OS X 10.5.8 Leopard Results
Safari 5.06, MP4
360p:  up to 33 fps, 200 frames dropped (7.1%),  average 27.9 fps
480p: up to 20 fps, 1171 frames dropped (41.8%),  average 17.5 fps
WebKit
360p:  up to 33 fps, 163 dropped (5.8%), average 28.3 fps
480p: up to 20 fps, 1428 dropped (51%), average 14.7 fps
TenFourFox 31.40
360p: 2172 painted, 627 dropped (22.4%), average 23.4 fps
480p: n/a
Aurora 20a2, MP4
360p: 2719 painted, 80 dropped (2.9%), average 29.2 fps
480p: n/a
360p: up to 33 fps, 180 dropped (6.4%), average 28.2 fps
480p: up to 20 fps, 1066 dropped (38.1%), average 18.6 fps
Roccat: n/a. Stats for Nerds not available.articles
Opera 10.6: n/a. Opera does not let me click on anything while running a YouTube video. No pause. No setting quality. Nothing.
Camino will not display an HTML5 version of this video. It only gives me the option of using Flash.
Recommendation: Yesterday we recommended Aurora because of its support for all three HTML5 protocols, and with 360p video, it has the least dropped frames and highest average frame rate among tested browsers.
None of the 480p results averaged even 20 fps, so unless you have an even more powerful dual- or quad-core Power Mac G5, don't bother with 480p resolution. 20 fps is a jumpy as those old Super 8 movies from the 1960s and 1970s. 30 fps is what you're used to on TV, and anything below 24 fps is sub-par.
OS X 10.6.8 Snow Leopard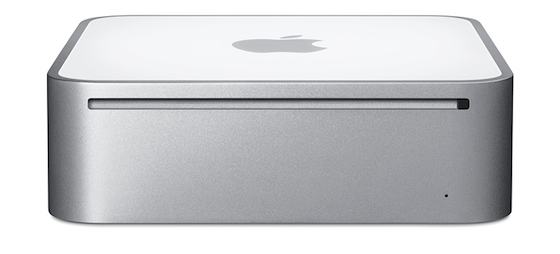 Just for comparison, I ran some tests with my an old, low-end Intel Mac, a 2.0 GHz Core 2 Duo Mid 2007 Mac mini with 3 GB RAM running OS X 10.6 Snow Leopard. Keep in mind that this machine has integrated Intel GMA 950 graphics, generally looked down on by comparison with dedicated graphics chips.
Like the Power Mac G5, the Mini is attached to a 1600 x 1200 pixel DVI monitor.
Because of the results I was seeing, I also tested some browsers at 720p, which has a 2346 avg kbps and fared surprisingly well on such low-end hardware.
Safari 5.1.10 will not report frame rate or let me choose resolution.
Firefox
360p: 32 fps maximum, 85 dropped (3.0%), 29.2 avg fps
480p: 32 fps maximum, 122 dropped (4.4%), 28.8 avg fps
720p: 31 fps max, 287 dropped (10.3%), 27.0 avg fps
Google Chrome: webM
360p: 2 dropped (0.7%), 30.1 avg fps
480p: 3 dropped (1.1%), 30.1 avg fps
720p: 306 dropped (10.9%), 26.8 avg fps
Stainless
360p: 32 fps max, 1 dropped (0.04%), 30.1 avg fps
480p: 31 fps max, 13 dropped (0.46%), 30.0 avg fps
720p: 31 fps max, 32 dropped (1.1%)29.8 avg fps
Opera 12.13: no report
Roccat: no report
These results are frankly amazing compared to the dual 2.3 GHz Power Mac G5 with its dedicated video card. Over seven years after it was introduced, this little old Mac mini can hit 30 frames per second at 360p and 480p, and barely miss that mark at 720p using the Stainless browser, which I would suggest you try for the best YouTube video results based on this group of tests.
In the question of PowerPC vs. Intel, when it comes to watching YouTube videos, even very early Intel Macs have it all over dual-processor G4 and G5 systems, although it's possible the Power Mac G5 Quad could hold its own against this 2.0 GHz Core 2 Duo Mac mini.
Keywords: #html5video
Short link: http://goo.gl/irHLLJ
searchword: html5videoperformance