For the first time on the Mac (via Steam), gamers will be finally getting the opportunity to simultaneously enjoy a new release title, alongside console gamers from the legendary team of director Koji Igarashi (affectionately known simply as IGA by fans) and master composer Michiru Yamane. For those not fully aware of these two Japanese household names, they are synonymous with one word: Castlevania.
A Brief History of the Castlevania Game Franchise
Timeline
The Castlevania franchise began with humble roots on Nintendo's Famicom in early fall of 1986 (a North America release came to the NES – a.k.a. Nintendo Entertainment System – on May 1, 1987) and has endured nearly 30 years, with the most recent title being Castlevania: Lords of Shadow 2 released on February 25, 2014 for multiple platforms – see The Castlevania Wiki for plenty more details on the history of Castlevania games and releases for the franchise. The most famous of all Castlevania games throughout this timeline was 1997's Castlevania: Symphony of the Night, which was fully developed by IGA and featured Yamane's most memorable musical score.
A Family Affair
Throughout the history of Castlevania, several characters have emerged from the series that are very well known within its fan base, but none are more cherished than Alucard (Dracula's estranged son who opposes his father's evil intentions) and the Belmonts, who have passed the infamous "Vampire Killer" whip down from generation to generation to fight Dracula and his evil legions of creatures and demons (including Death itself – the Grim Reaper and Frankenstein's monster to name a couple).
"Metroidvania" and the 2D Exploration Model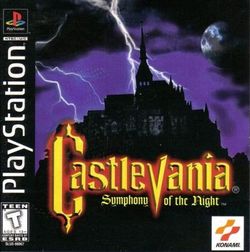 In 1994, the smash hit Super Metroid was released for the SNES (Super Nintendo Entertainment System). By late 1995 into early 1996, IGA was coming into his own at Konami and was handed the task of taking the Castlevania franchise in a new direction as director. With the success of Super Metroid still resonating strongly with gamers, IGA seized the opportunity to borrow a bit from that formula, creating a massive interconnecting world that leveraged item collecting, puzzle solving, RPG (Role Playing Game) elements, platforming and a deep sense of adventure. IGA also used The Legend of Zelda franchise for some of his inspiration. By doing this and through the incredible artistic direction provided by Ayami Kojima and the masterful symphonic score provided by Yamane, IGA struck gold with gamers and put together a game that still graces "Top 100 games of All Time" lists today in Symphony of the Night (IGN ranked it 16th just last year).
The success of Symphony essentially established a new genre, known as "Metroidvania", which spawned multiple Castlevania titles on the Nintendo Game Boy Advance and Nintendo DS, while Konami insisted on no more 2D Castlevania games on standard home game consoles.
Castlevania and 3D – Not Meant to Be
Almost every time a 3D Castlevania game has arrived, it simply has fallen short of fan expectations. In 3D gaming, the platforming element is lost and so are the beautiful hand-drawn backgrounds that can potentially make a 2D game a moving work of art (as the case is with many Castlevania games). It's difficult to explain, but Castlevania has never translated well in 3D. IGA and Yamane did the best they could with the mandate of no 2D console Castlevania in 2003's Lament of Innocence on Sony's PlayStation 2, providing several of the elements that made Symphony a success, but it still just isn't the same. I still compare Castlevania in 3D to when Coca-Cola tried to make New Coke. People hated it. There's just something about a successful product that shouldn't be meddled with when people like it just the way it is. The problem is that Konami didn't learn from this mistake.
Demise of the Franchise, Fan Alienation, and IGA's Departure from Konami
With IGA repeatedly attempting to do his best by following the direction of his superiors at Konami and eventually being told that he would not be making any more 2D handheld Metroidvania titles after 2008's Order of Ecclasia (perhaps the most complete and "hard core" handheld Metroidvania to date), he did his best to swallow his pride and stuck it out for a while longer with Konami in a much smaller role/capacity.
Everything from this point began the downward spiral for the Castlevania franchise. The artistic feel, exploration elements, item collection, and – perhaps most importantly – the deeply interwoven symphonic score were completely gone from 2010's multi-platform Castlevania: Lords of Shadow (long time composer Yamane had left Konami shortly after Order of Ecclasia released in 2008 – likely seeing "the writing on the wall" and future of the franchise). Lords of Shadow 2 was released in 2014, again without the aid of IGA or Yamane to lukewarm reviews (6.5/10 – IGN, 63/100 – Metacritic), selling less than 400,000 copies worldwide as of this writing (clearly a low point for the once storied franchise). IGA leaves Konami and spends time strategizing his next move.
Kickstarter Inspiration and IGA's Next Project, Bloodstained: Ritual of the Night
Not one year before Lords of Shadow 2 released, in 2013 IGA witnessed fellow colleague Kenji Inafune (who left long-term publisher Capcom in 2010) take matters into his own hands by firing up his own Kickstarter. From the ashes of that "burned bridge" with Capcom, Inafune leveraged his fans to bring Mighty No. 9 to us all – the true spiritual successor of Mega Man. With over $3.5 million in fan support, Inafune, who is now in complete artistic control once more, is almost ready to deliver on his promise after two years of hard work (Mighty No. 9 release set for September 2015).
After IGA saw this success story begin to unfold, it wasn't long before he began contemplating his own strategy. On May 11, 2015 IGA launched his own Kickstarter for his new project, Bloodstained: Ritual of the Night – a 2.5D (full 2D gameplay with dynamic 3D backgrounds) game with huge aspirations, making it the true console successor to 1997's masterpiece, Symphony. IGA has raised over $1.7 million is less than 48 hours as of this writing. This game will be released in both digital and physical format for PS4, Xbox One, PC, and Steam (OS X included).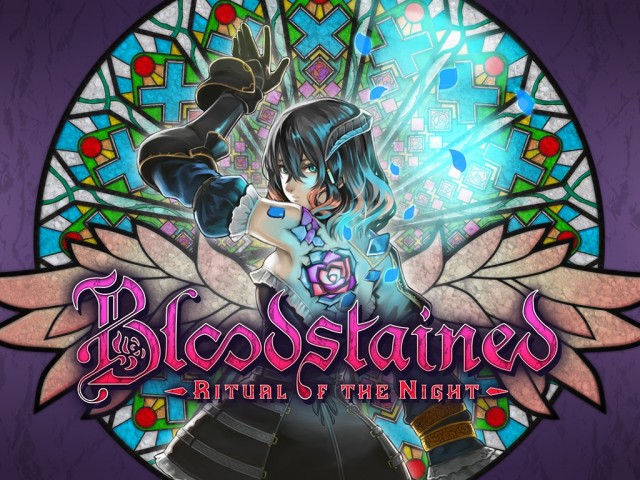 That's right – Mac users for the first time will get a chance to be a part of something truly incredible from Koji Igarashi courtesy of Steam!
The Dream Team
Besides IGA himself back at the helm with carte blanche to create his masterpiece, it was only natural that he recruited his close development partner Michiru Yamane to once again provide a fantastic orchestral soundtrack for the fans to enjoy.
Just when you thought it couldn't get any better than that – in yet another fallout with Konami, David Hayter – the long-term voice of Solid Snake/Big Boss was suddenly left out of development for Metal Gear Solid 5: The Phantom Pain (due out later this year) and has also joined forces with IGA, Yamane, and company to provide his voice acting skills for a main character.
Ironically, but certainly not coincidentally, a significant portion of the development team that has been hard at work on Mighty No. 9 will be working with IGA to deliver his masterpiece with Yamane and Hayter.
Other Related Happenings: The Rumor Mill
Hideo Kojima, long time producer/director of the Metal Gear franchise also seemingly has a strong distaste for Konami's recent business practices as of late. Although still considered rumor and hearsay, it's all but confirmed that Kojima will part ways with Konami after Metal Gear Solid 5 releases. Perhaps Kojima will join the Indie (short for Independent Developer) scene with Inafune and IGA?
Conclusion on Indie Development: A Great Fan Service
Clearly, the world of Indie game developers isn't what it once was. These recent players in the world of Indie game development are known for churning out AAA hit after hit. These developers are also willing to take more chances on a broader market, opening up more titles to more platforms (as long as they can deliver the same result). That means that you will continue to likely see more great games besides Mighty No. 9 and Bloodstained: Ritual of the Night come to the likes of Mac via Steam, Linux, and more.
The creativity of Kickstarter also allows these Indie developers to bring top rate retail packages to us loaded with collectibles and other incentives. For instance, with Bloodstained: Ritual of the Night, you get your name in the end credits by purchasing a $100 or more package, which in itself is loaded with extras. You can even provide design input that will be implemented into the game for some of the high-level contributions. Sure, you will have to wait a couple of years to receive your product/reward for your investment, but it makes the wait worth for it so much more gratifying, knowing that the entire time a game is being made especially for those who are the true fans.
Apple's Potential with Steam
At the end of the day, games like what Inafune and IGA are delivering make Steam on the Mac (or potentially an altogether new device for Apple) look more and more like viable platform.
It would not surprise me one bit though if Apple considered its own dedicated Steam unit running on a variant of OS X 10.10 Yosemite or iOS, which could be leveraging Swift and be an entirely new product – I'm thinking a premium/hybrid variant of the next Apple TV combined with the typical offerings of a Steam box along with expandable storage where you could attach a drive for massive cloud and local streaming. This would allow Apple to deliver an all-inclusive media box that is could handle many of your entertainment needs, integrate with your iOS devices/Macs and include a wide variety of video service offering as they currently do, plus gaming. A full web browsing experience via Safari would round it all out.
Note: Steam for Mac requires OS X 10.6.3 Snow Leopard or later, an Internet connection, and 1 GB of available hard drive space. A 2-button mouse is strongly recommended.
Interested in low-end gaming? Join Low End Gaming on Facebook!
Keywords: #castlevania #bloodstained
Short link: http://goo.gl/aEZ16g
searchword: castlevania