Do you want the features of a modern iPhone without the expense. I take a look at the 2010 iPhone 4 as a budget handset.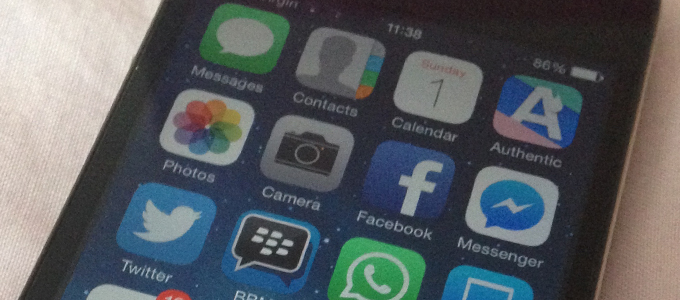 Back in 2013, I asked the same question with regards to the iPhone 3GS – however nearly two years on, things have moved forward, and now I look at the iPhone 4 as the new budget handset.
If you are considering an older iPhone, you don't expect it to perform like the latest model – but then it won't cost as much either. But does cheap necessarily mean nasty?
If you need the power of a new iPhone, then perhaps looking at used ones isn't for you. However, older iPhones offer a great cost effective alternative for everyday tasks.
iPhone 3GS vs Older
The iPhone 3GS was a huge improvement over the 3G bringing a much faster processor, a better camera, as well iOS 6 and iMessage, but it wasn't until the iPhone 4 that they really stepped up the specs and looks.
iPhone 3GS vs iPhone 4
The 600 MHz Cortex-A8 processor and 256 MB RAM of the iPhone 3GS was upped to an 800 MHz A4 processor and 512 MB RAM in the iPhone 4. The 3.0 megapixel (MP) touch-focus camera was replaced with a vastly improved 5.0 MP auto-focus camera with flash as well as a front facing camera.
The iPhone 4 was the first iPhone to feature the Retina Display, taking the screen from 320 by 480 pixel (163 ppi) to a whopping 960 by 640 pixel (326 ppi).
This increase in processor speed and RAM made a massive improvement in terms of speed, and the overhaul in design made it a very sought after device amongst iPhone owners. Its flat design with curved edges was carried through with the iPhone 4s, 5, and 5s.
iOS 7
The 3GS didn't receive iOS 7 – stopping at iOS 6.1.6 – which it ran very well. The iPhone 4 is the lowest device to support iOS 7.
I had an iPhone 4 when iOS 7 was released in 2013, and performance was poor. In fact, a lot of people wished they hadn't upgraded. Apple seems to have listened to their complaints, as the 7.1 update was aimed at increasing performance on older iPhones – especially the iPhone 4.
Fast forward to 2015, and I have picked up an iPhone 4 once again.  I have been using it for a few days. It is running iOS 7.1.2, and I am seriously impressed with how it performs, especially compared to how iOS 7 ran initially.
I installed a large selection of apps – including Facebook, Twitter, Messenger, WhatsApp, eBay, PayPal, YouTube, Dropbox, Google Maps, Shazam, and my favourite weather app, Authentic. After playing around with it for a few hours, I honestly forgot it was just a lowly single-core 5-year-old iPhone 4 with half a gig of RAM.
Apple have done wonders in bringing the speed back to this aging device.
Battery
Both iPhone 4 handsets I have had were great for battery life. My phone usage has been consistent with each handset, and I generally use the same apps – mainly messaging and social media. Even under iOS 7, the battery was great.
When I upgraded to an iPhone 4s, I was severely disappointed by its poor battery – it was one of the first times I had to physically watch what I did on my phone to ensure it made it through the day.
Price Point
Let's be honest, most people settle for an older iPhone due to financial constraints. Since my last 'budget' article, the prices of older iPhones have changed considerably. Strangely enough, the original iPhone has skyrocketed in price, reaching around £80 for fully working ones – and even more for sealed or rare versions.
An iPhone 3G can be picked up for around £20. An iPhone 3GS can be picked up for £35. An iPhone 4 can be picked up for about £50. However, an iPhone 4s will still set you back around £90 and an iPhone 5 around £120.
The extra amount for an iPhone 4 over a iPhone 3GS is very much worth the money. The iPhone 4s still commands quite a price hike over the iPhone 4.
What You Do Get?
Here is a quick summary of features you would get by picking an iPhone 4 over earlier iPhones.
A newer flat designed glass-fronted and -backed phone, rather than the curved plastic rear.
High resolution Retina Display.
iOS 7 with its new look and new features.
A 5 MP camera with autofocus and flash vs. the a lower reolution fixed-focus cameras.
A front facing camera for video calls and 'selfies'.
FaceTime (over WiFi only).
A 1420 mAh battery – a vast improvement over previous models and on par with the 1400 mAh of the original iPhone.
What You Don't Get
Newer iPhones ooze with masses of fancy features, so exactly would you not get buy choosing a 4?
Dual-core processor with 4s upwards, reflected mainly the OS and gaming – but doesn't really affect social apps.
iOS 8 is not available for the iPhone 4.
The larger screens of the iPhone 5 upwards. The iPhone 4 and 4s share the same 3.5" Retina Display.
An 8 MP camera on the iPhone 4s upwards, and dual xenon flash on 5s upwards.
Clearer 0.9 MP front cam of 4s and 1.2 MP front cam 5 upwards.
FaceTime available over cellular, not just WiFi.
Siri on the iPhone 4s upwards, as the iPhone 4 only has Voice Control for basic on handset tasks.
Lightning connector, as the iPhone 4 and 4s still uses Apple's 30-pin dock connector.
Should You Go for an iPhone 4s
Ask anyone and they will tell you the iPhone 4s is still a great device – and choosing an iPhone 4 over an iPhone 4s might be a little controversial.
The cost for an iPhone 4s is still quite high, certainly a lot higher than the iPhone 4 and while the dual core processor of the iPhone 4s and Siri are nice additions when it comes to regular tasks there isn't a huge difference in terms of speed – especially if your iPhone 4s is running iOS 8 vs the iPhone running iOS 7.
Conclusion
The iPhone 4 may not be crazy fast, but given the recent updates to iOS7 you get the best of both worlds – offering a modern looking iPhone and OS on a good performing handset for a fraction of the price.
I am very happy with this iPhone 4. It performs a lot better than I expected.
---
Follow Simon Royal on Twitter or send him an Email.
Like what you have read? Send Simon a donation via Tip Jar.
---
keywords: #iphone4 #budget #iphone #ios7 #techspectrum #simonroyal
short link: http://goo.gl/CUHbl0
searchword: budgetiphone