After finding out my original Juice Pack Plus was a fake, I look at a genuine one.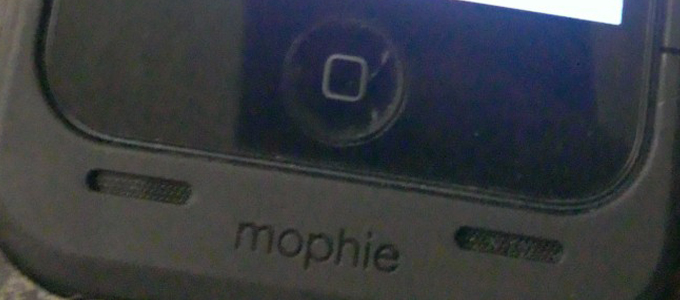 I reviewed the Juice Pack Plus for the iPhone 5/5s a few weeks back, but after further inspection it turned out to be a counterfeit. So I picked up another one, and there is a difference.
The Fake One
My red one, to the unsuspecting eye, looks very good. Counterfeit Juice Packs are not as dodgy looking as they used to be, nor is their packaging.
The sticker wasn't right, the bottom of the top half didn't look like it should, the pass-through ports have no padding inside them, and the sides didn't feel as textured as they should be. However, the biggest issue was that it wouldn't charge properly.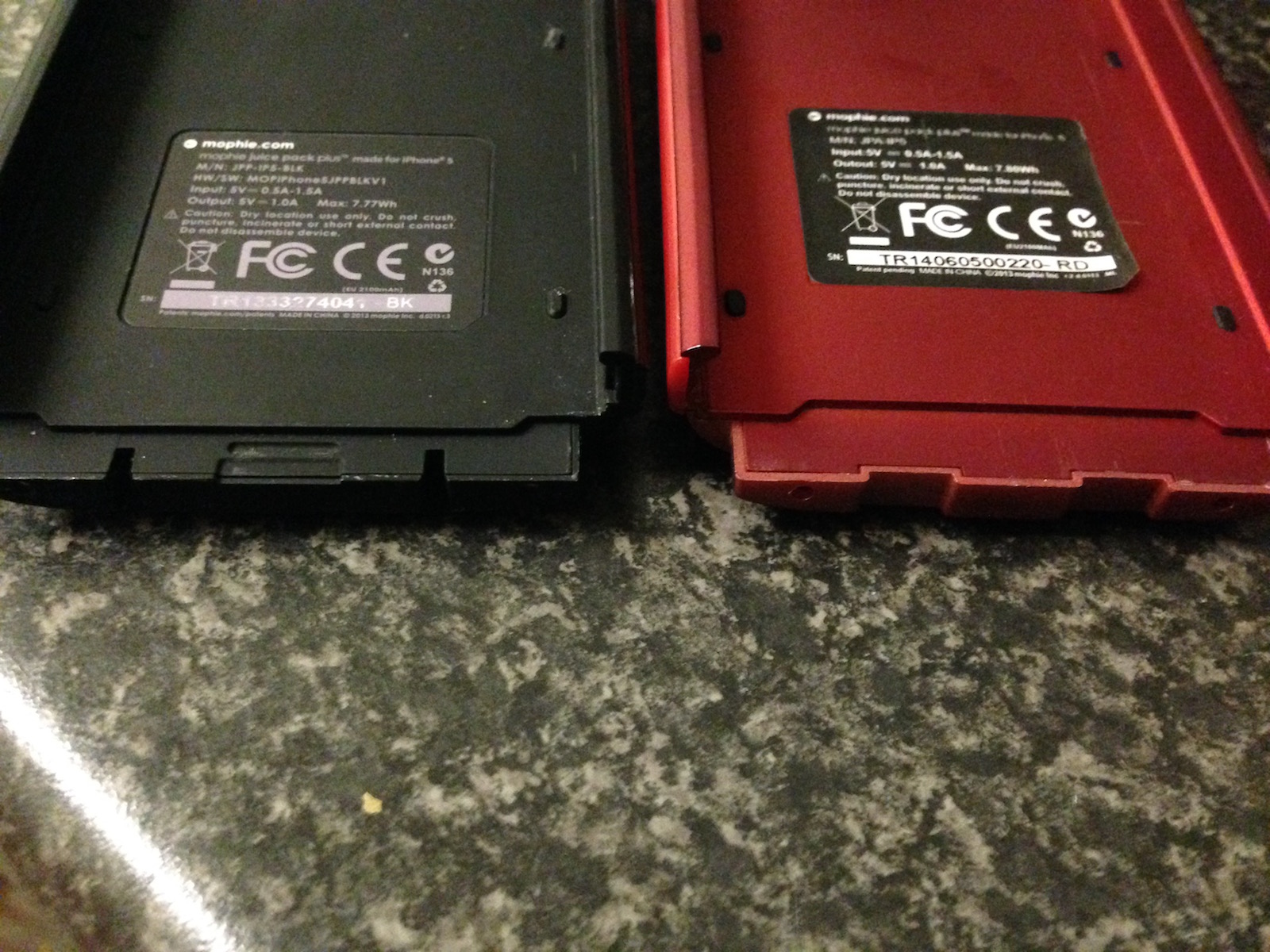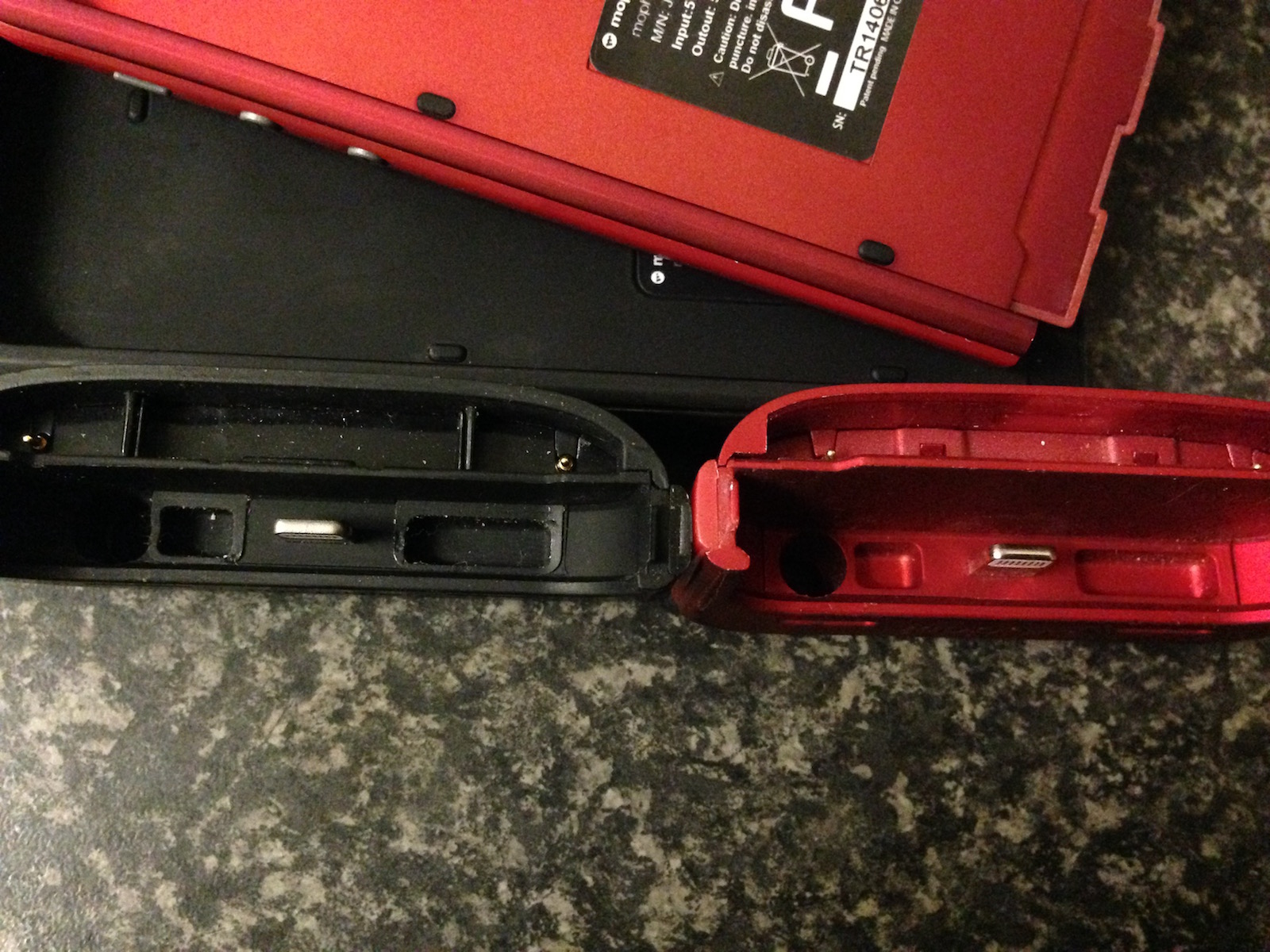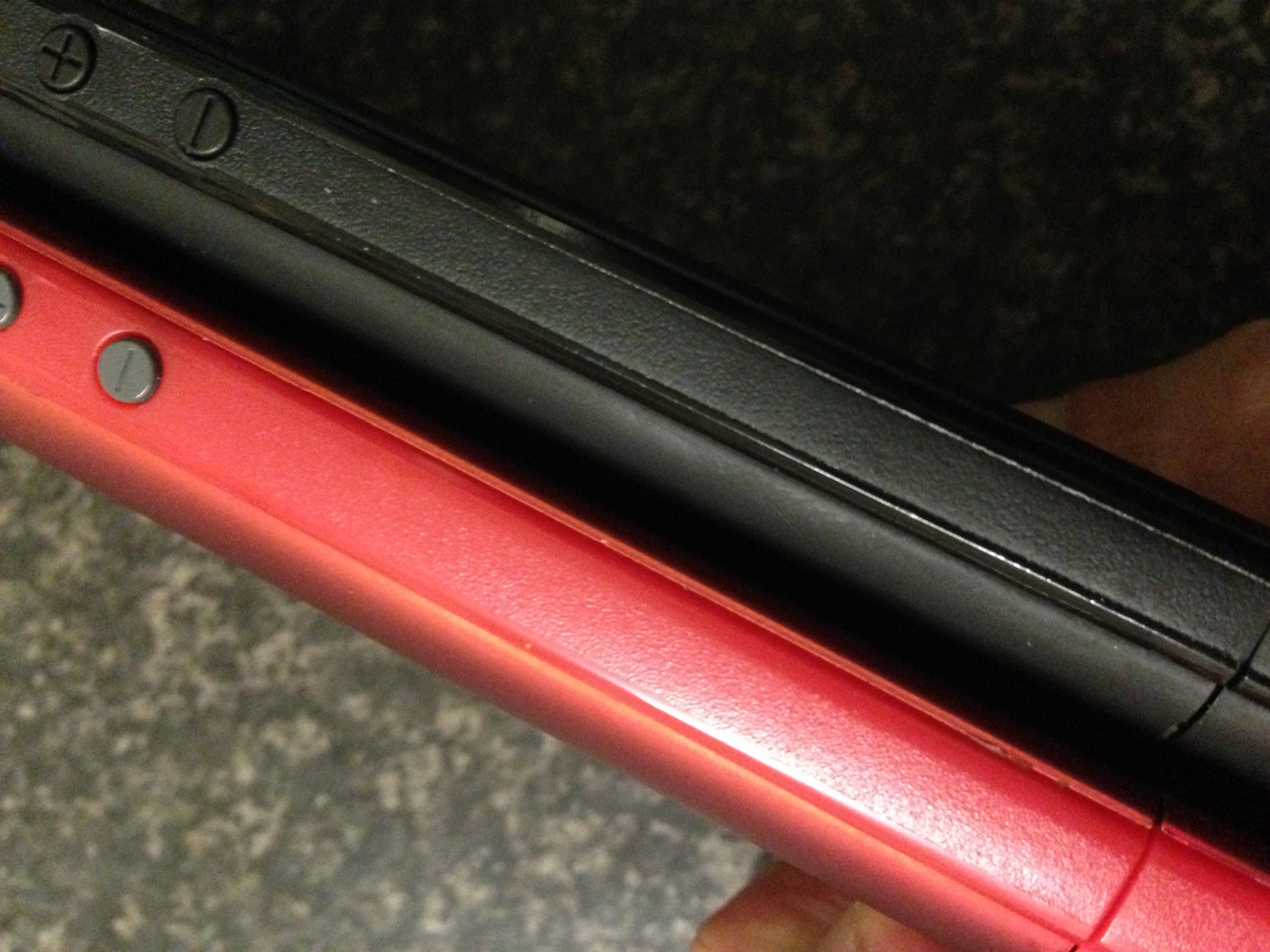 Other than that, it felt and looked very good. The phone was held in firmly, and the two sections fitted together very well. Even the buttons pressed well and felt sturdy.
The Genuine One
So I picked up another one. This time it is black. Comparing the two, it is obvious there are differences between them – as you can see in the photos above.
Previous Article
Most of what was written in the previous article is still true. The dimensions and weight, as well as the extra power, are what you get from a genuine Mophie Juice Pack Plus, although interestingly fake Mophies tend to be a little lighter and not offer the full battery life as stated.
Out In the Wild
Today I had opportunity to test my black Mophie Juice Pack Plus. I was out and about, doing a lot of travelling in poor signal areas and listening to music all day. By 5 pm I had flattened my iPhone battery completely.
A quick flick of the switch, and my Juice Pack started doing its job. Within a few minutes it had pumped enough charge in to the phone to bring it back on. At 7 pm the Mophie had fully charged my iPhone 5, so I switched the Mophie off.
Pressing the button on the back lit up one light, so there was still some power left in the Juice Pack Plus – but it will only be enough to give your phone another 20% at most.
The Power
Anyone looking at Mophie products obviously need extra battery when out and about. If you are just after a little extra power, then a Helium or Air is good enough, but for maximum battery and enough to fully recharge your iPhone and then some, grab a Juice Pack Plus.
Conclusion
I am very happy with my recent black Mophie, but it just shows even someone who has used them for years can be fooled by the fakers – luckily I was able to use the eBay Resolution service, and it has been sorted out.
---
Check out my other Mophie reviews: Juice Pack Plus iPhone 5/5s Review, Is Your Mophie Juice Pack Counterfeit?, Juice Pack Helium iPhone 5/5s Review, Juice Pack Air iPhone 5/5s Review,
Juice Pack Plus iPhone 4/4s Review, Juice Pack Plus iPhone 4/4s Revisited, Juice Pack Air iPhone 4/4s Review and Juice Pack Air iPhone 3G/3GS Mini Review.
---
Follow Simon Royal on Twitter or send him an Email.
Like what you have read? Send Simon a donation via Tip Jar.
---
keywords: #counterfeit #mophie #juicepackplus #iphone5 #techspectrum #simonroyal
short link: http://goo.gl/XslUv0
searchword: mophiejuicepackplus