A decade after its release, the original Need For Speed Most Wanted is still an amazing game.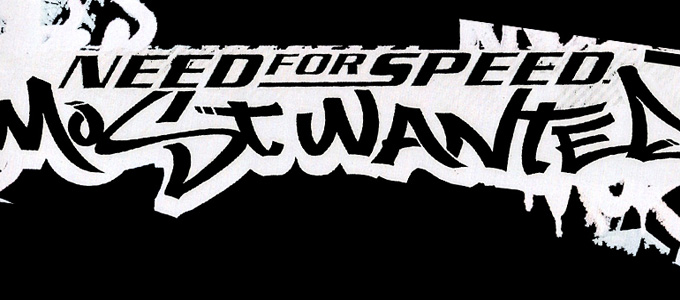 In 1994, EA released the The Need For Speed, which was to be the first in a long line of racing games and to become the most successful racing series ever.
1997 saw the sequel, Need For Speed 2, and the following year saw the release of  Need For Speed 3 Hot Pursuit, which took the gaming world by storm. At a time when 3Dfx and OpenGL were becoming increasingly popular, Need For Speed 3 Hot Pursuit featured gorgeously rendered cars with amazing shadows and texturing, as well as beautiful landscapes and scenery. It was also featured a new pursuit mode where computer-controlled AI police cars chased you and attempted to stop you by any means.
I spent many hours on this game. It was totally different to anything we had seen before, and the PC version even allowed modding for adding in your own cars, which was great fun.
The following years saw further sequels and new features, as well as branching into the Need For Speed Underground series featuring street racing following the popularity of the Fast & Furious film series. This added customisable cars, more competitive racing, and nitrous boosting.
Most Wanted
2005 saw the release of the ninth title and quite possibly the greatest racing game ever, Need For Speed Most Wanted.
It combined the high speed racing experience from previous games, enhanced police chases from Hot Pursuit, and customisable cars and nitrous boosts from the Underground series – although this time replenishable.
A new twist was that the game was heavily open world based. A player can drive around a very large open map and pick up challenges in different orders, or they could enter pre-set races against the 'blacklist' – a set of rivals that you have to compete against and beat in order to climb higher in the game and eventually complete.
Release
It was released on a large number of platforms: Sony Playstation 2, Microsoft Xbox, Microsoft Xbox 360, and Nintendo GameCube, as well as for the PC. It was also released on portable devices: Nintendo GameBoy Advance, Nintendo DS, and a version for the Sony Playstation Portable.
The Xbox 360 release featured the best graphics, due to its amazing hardware, followed by the PC, which depending on your configuration will give you varied graphics.
For the sixth generations consoles, the XBox and GameCube are far more powerful than the Playstation 2. However, while the XBox version holds its own with realistic lighting and superb rendering, the GameCube port really wasn't that great – it seemed washed out and unnecessarily bright. It appears flat and colourless and lacks shadows.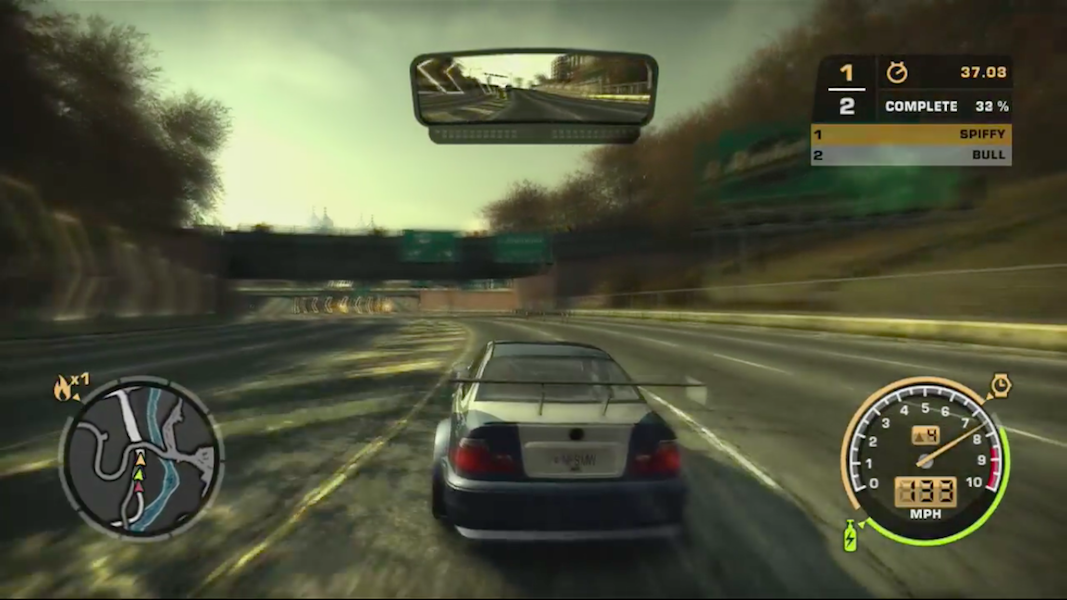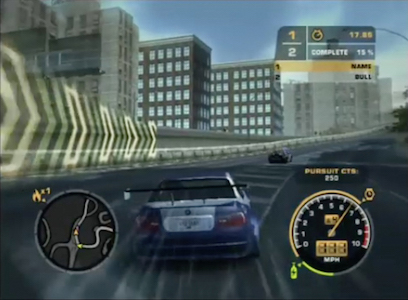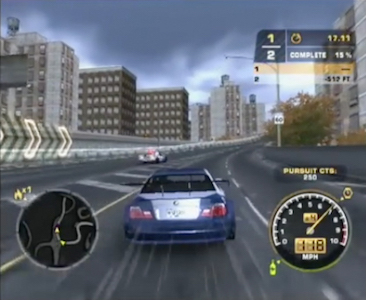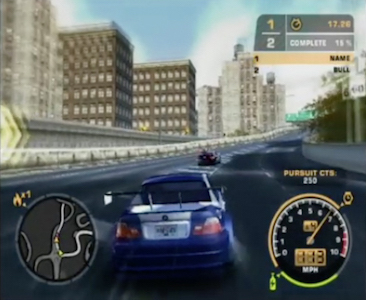 XBox 360 version. XBox version. GameCube version. Playstation 2 version.
The Playstation 2, despite its lower specs, still packs in excellent graphics, superb textures and lighting, and manages to maintain the aspect of high speed racing. I have experienced slight slow down when there are a lot of cops on screen at once on the Playstation 2 version, but not to the point where it impacts on gameplay.
The Playstation 2 version is also as a virtual game for the Playstation 3 as part of the Playstation Store.
The portable versions really do not do the franchise justice. While the Playstation Portable is essentially a pocket Playstation 2, this is not a straight port. Need For Speed Most Wanted 5-1-0, as it is called on the Playstation Portable, lacks the same gameplay as the big consoles, cutting out free roam and story mode, although it does feature 'be the cop' – which isn't on anything else.
The Nintendo DS version is terrible. It might not be the greatest hardware, but the DS port has no textures, the graphics are awful, cars are terrible rendered, and everything is so blocky
The Nintendo GameBoy Advance version in some ways looks better than the DS version. It was a decent port for a very aging and limited platform, but at least it attempted 3D racing and pushes the hardware to its full.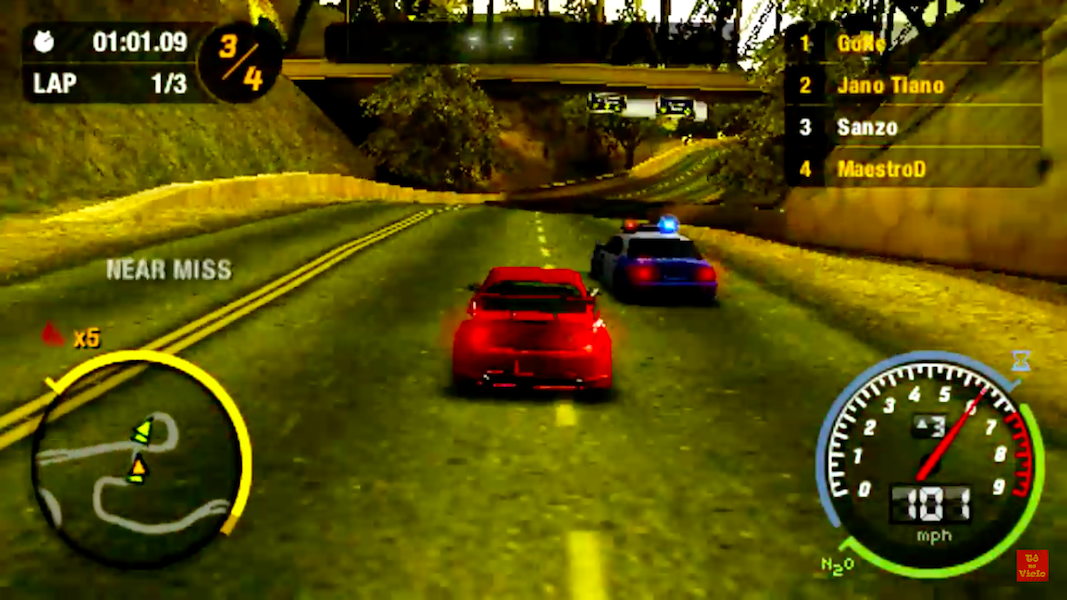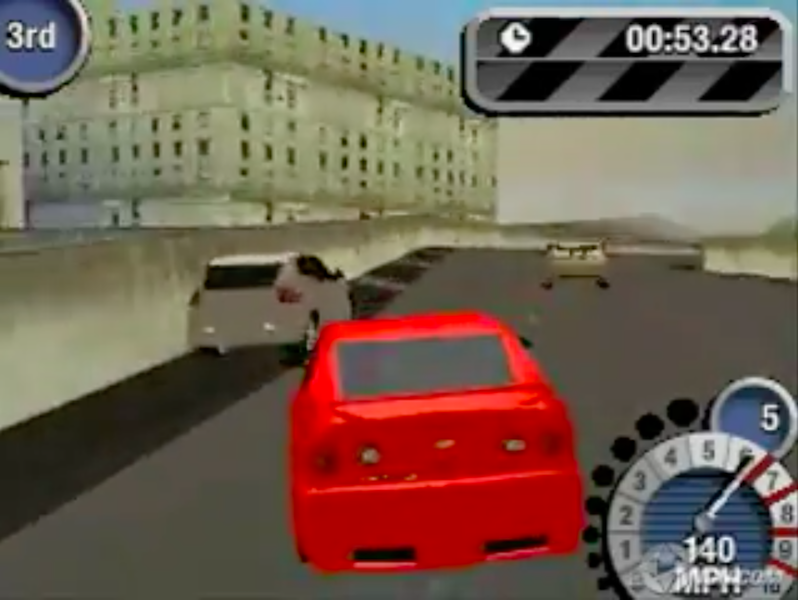 Playstation Portable version. DS version. GameBoy Advance version.
Favourite Version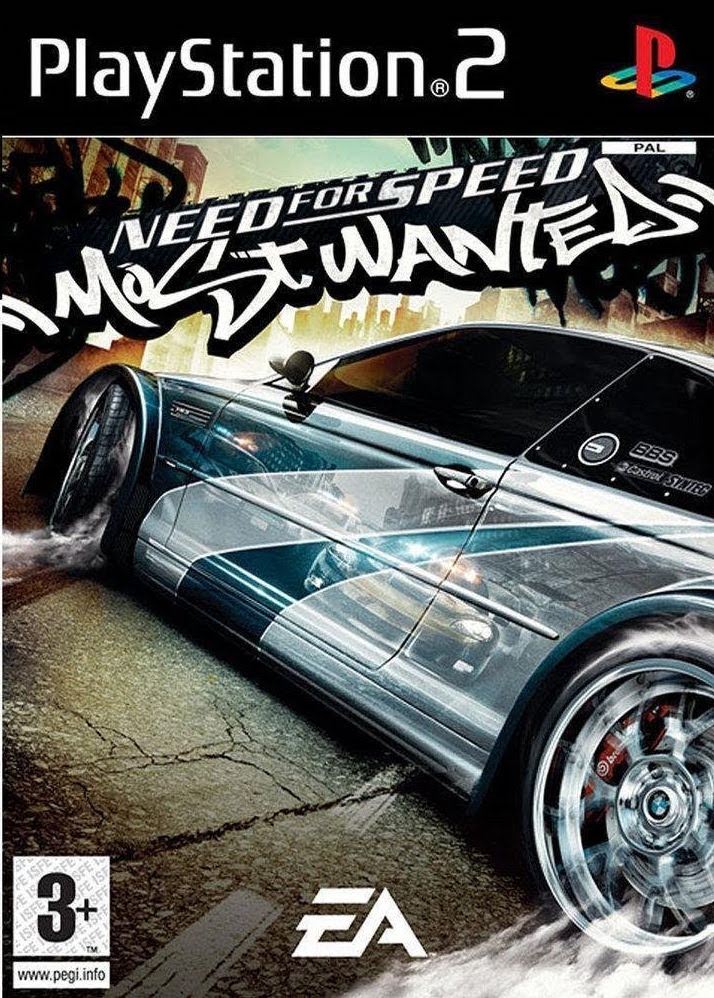 I have tried and played it on all available platforms, and for me despite the XBox and XBox 360 offering better hardware and superior looks, the Playstation 2 version is my favourite.
This 294 MHz system from 2000 proves just how good and capable a console it was, especially when a game is developed well for it.
I am sitting here in 2015 still playing, and the graphics are still superb – even on the Playstation 2 version. In fact, this article took longer to write than I expected, as I kept dipping back to the game and playing a few missions.
Reboot
In 2012, a revamped version of Need For Speed Most Wanted was released, featuring updated graphics and gameplay, and focussed more on multiplayer online play rather than single player mission.
Conclusion
This game is amazing. After ten years it is still amazing. It packs everything you want in a racing game and I haven't found a game since to match it in terms of gameplay, longevity and the appeal to keep returning to.
If you haven't played it. Go ahead and do so, even it means having to pick up a console to do it.
---
Follow Simon Royal on Twitter or send him an Email.
Like what you have read? Send Simon a donation via Tip Jar.
---
keywords: #needforspeed #needforspeedmostwanted #ps2 #xbox #xbox360 #gamecube #gameboyadvance #techspectrum #simonroyal
short link: http://goo.gl/EbLZCS
searchwords: needforspeedmostwanted