Pebble finally brings its new look watch OS to the original Pebble and Pebble Steel.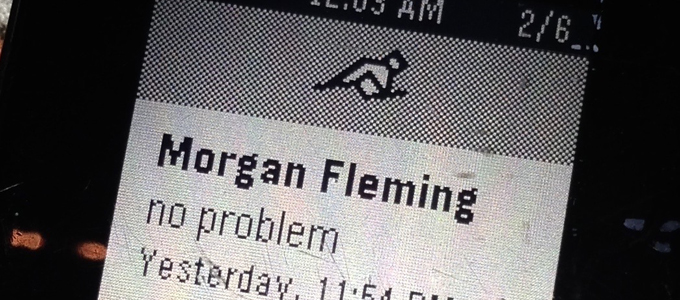 Pebble has promised it would update the original 'classic' Pebble and the Pebble Steel to the new Timeline for a while. Owners of the black-and-white version that started the Pebble range of smartwatches have been looking forward to it reaching their devices.
It has finally been released. Only days after the beta was released for Android only, it has been released to the public for iOS. I have just updated my iPhone to the full version.
To Update
To get it, simply download the new Pebble Time app from your app store, run it, and follow the instructions. You will have to remove the old app too.
First Impressions
Setting up and pairing was a lot easier than before, and the new feel of the OS is great.
Everything has changed. Pressing up and down now accesses the Timeline, which pulls all notifications into a coherent chronological order – rather than changing the watchface.
Pressing the middle button gives you access to the menu as before.
Early reports are that Weather seems to be working well too, something that especially iOS owners have struggled with. I can vouch that it seems to working on mine again too.
New App
The Pebble Time app for iOS is better laid out and app/face management is easier and faster. I haven't had it installed for long, but so far it is great.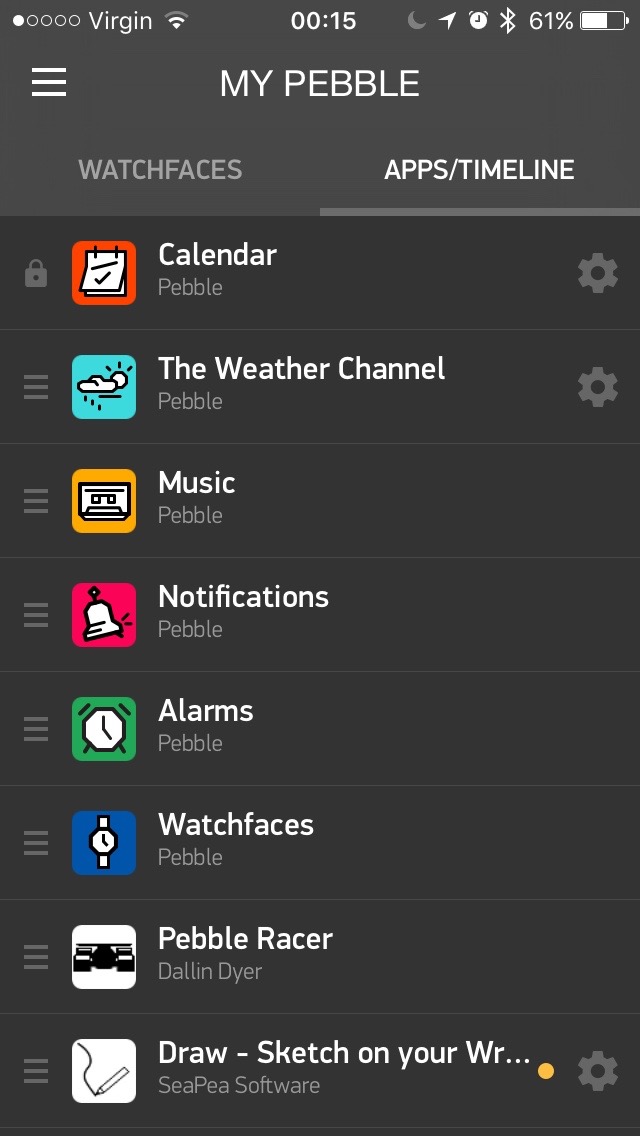 Conclusion
It is nice to know original Pebble owners – those that helped build the company – have not been left out in the cold. The new Timeline is a great improvement on the older OS and a welcome update.
Go grab it. You won't be disappointed.
---
Follow Simon Royal on Twitter or send him an Email.
Like what you have read? Send Simon a donation via Tip Jar.
---
keywords: #pebble #classic #timeline #ios #techspectrum #simonroyal
short link: http://goo.gl/2luyGk
searchword: pebbletimeline