Games consoles have been a huge part of our culture since the 1970s – but in 2000 Sony took it to a new level with the PlayStation 2.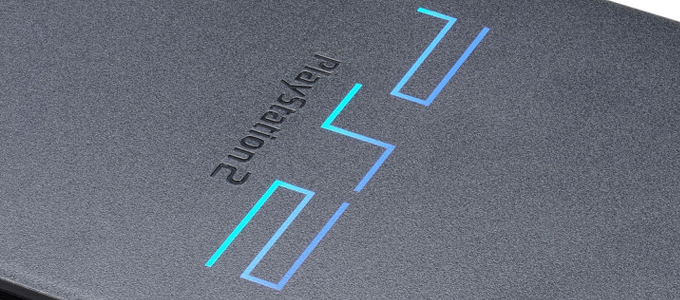 In the early 90s, a partnership with Sony and Nintendo to produce a CD-based system went sour, and Sony went on by itself to produce the PlayStation, released in 1994. Sony rose from nowhere to market leader, knocking Nintendo off it's perch and pushing Sega further out of the market.
With the PlayStation, Sony made gaming cool, taking it out of the hands of kids and geeks and made it something your respectable city worker wanted. The success of the PlayStation meant a sequel had to be good, and in 2000, the PlayStation 2 was released.
Specs
The PlayStation/PS1 had a 33 MHz processor, 2 MB RAM, 1MB video RAM, and a CD-ROM drive. In comparison, the PlayStation 2/PS2 had a 294 MHz processor (which increased to 299 MHz on later models), 32 MB RAM, a GPU clocked at 147 MHz, 4MB video RAM, and a DVD-ROM drive.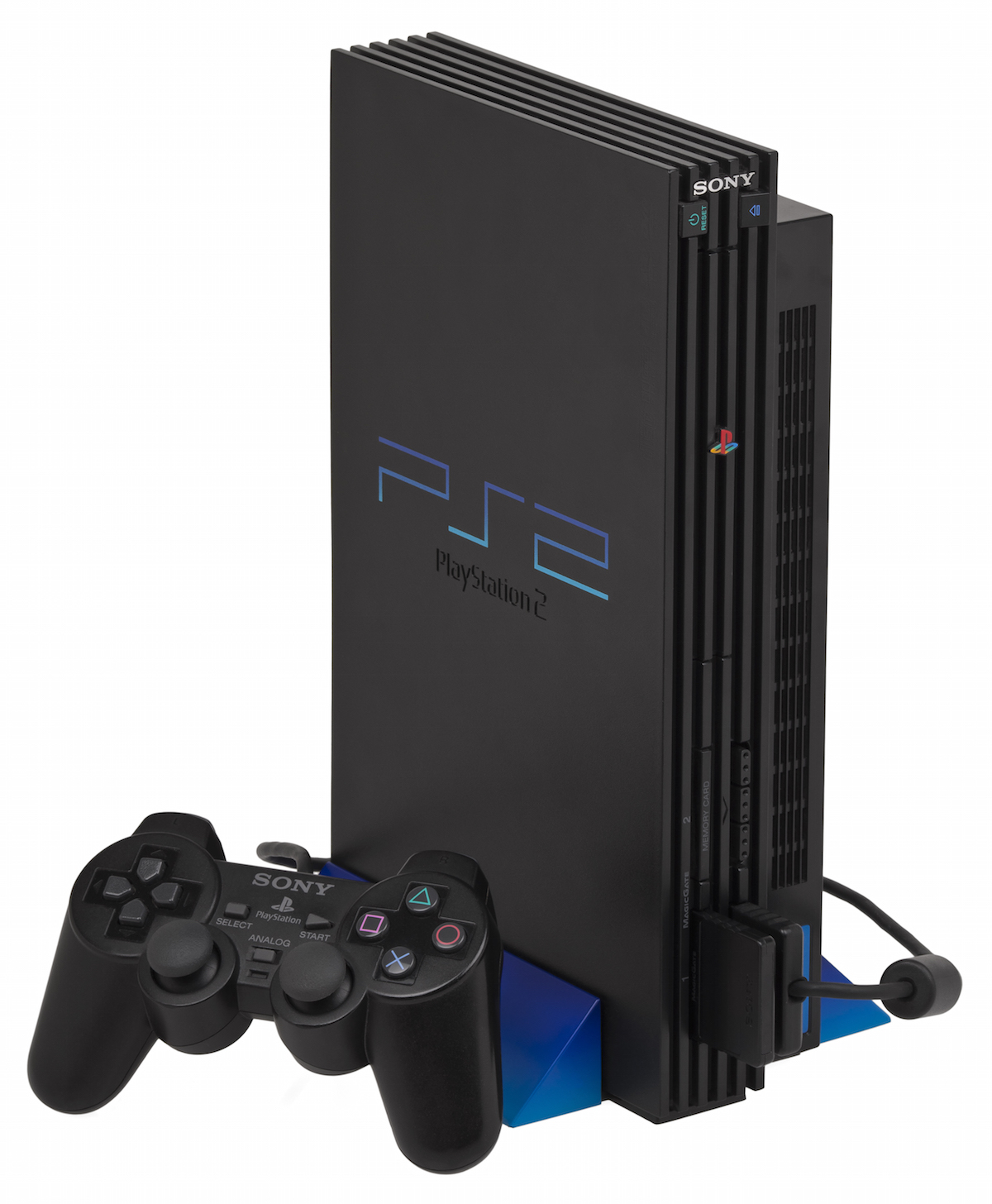 This shows how much of an improvement the PlayStation 2 was over its predecessor, the increase in graphics was amazing, and the move from CD to DVD gave the storage media 6x the amount over the PlayStation. also, its ability to play DVDs out of the box was a genius decision by Sony, giving it a unique selling point.
Home DVD players were still expensive at that time, having only been out for a few years, so combining a gaming machine and a DVD player made it more than just a toy for gamers – it could fit in as an all-round entertainment device, given that it could also play audio CDs – and all for around the same price as a standard DVD player.

No other console at the time could play DVDs. When Microsoft released the XBox in 2001 nearly 18 months after the PlayStation 2, it required a hardware add-on to enable DVD playback (without modding it). Sega released the Dreamcast a few months before the Playstation 2, but it lacked DVD playback, only able to play games and audio CDs due to it proprietary GD-ROM system, and the Nintendo GameCube used a disc similar to mini DVD but couldn't play films or even audio CDs.
Backwards Compatibility
One more genius idea up the sleeves of Sony was to make it backward compatible with PlayStation 1 games – meaning you could take advantage of the thousands of games already on the market and still play the ones you owned.
Backwards compatibility was a trick from the 16-bit age, with the likes of the Sega MegaDrive/Genesis being able to play Master System games with the use of the "Power Base Converter" and the Super Nintendo/Super Famicon being able to play GameBoy games via the "Super GameBoy" – although strangely not Nintendo Entertainment System/Famicon games.
The use of an optical drive meant you could simply pop your PlayStation 1 game in – along with a PlayStation 1 memory card – and all your old games could be played straight out of the box without the need for an adapter.
On a side note, early PlayStation 3 consoles were backward compatible with PlayStation 2 and PlayStation 1 games. The Slim revision took away the PlayStation 2 compatibility but retained PlayStation 1. As far as I am aware, all PlayStation 3 consoles can play Playstation 1 games.
Success
While it was one of the lowest powered sixth generation consoles, the PlayStation 2 at 294 MHz vs the Dreamcast at 200 MHz, GameCube at 486 MHz, and XBox at 733 MHz P3 – it proved to be the most successful. In fact, it is the most successful console of all time, selling over 150 million units and having over 3,800 games developed for it.
It became a phenomenal success, and the first I remember to have games released for both the PlayStation 2 and 3 simultaneously (something Sony also do with the PlayStation 3 and 4). The PlayStation 2 was finally discontinued in 2013, giving it an amazing 13 years of production, 7 of which was after the PlayStation 3 was introduced in 2006 – showing what a force to be reckoned with it really was.
Redesign
In its 13 year reign, Sony revised the PlayStation 2 a number of times (just as it had done with its predecessor). The original "fat" PlayStation 2 originally came in black, but it was later released in silver and blue – and in 2004 was redesigned to a new slimline version, which was tiny in comparison and rebranded as PS2. This was also released in various colours including black, silver, and pink.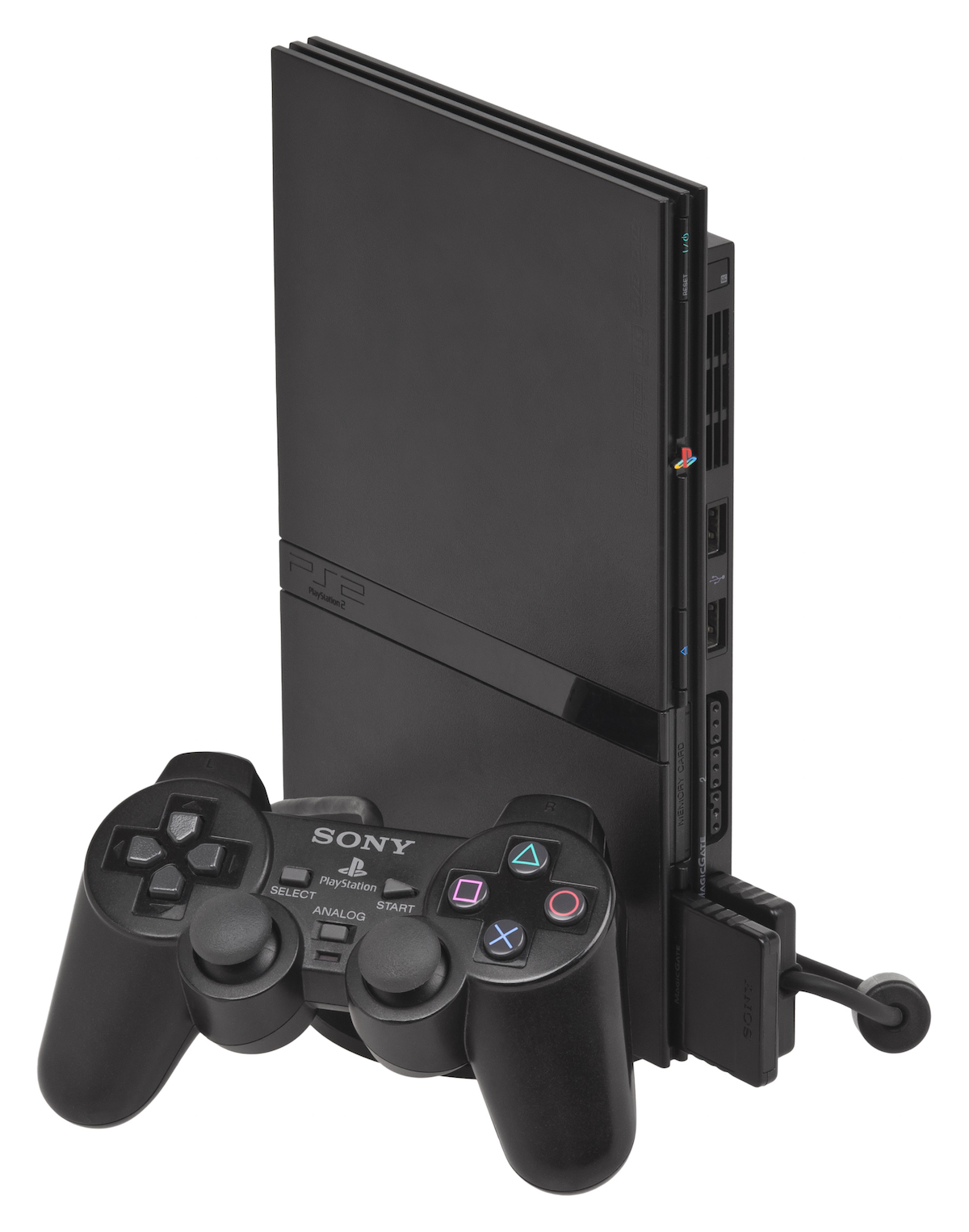 The slimline PS2 featured a top-loading DVD drive rather than a drawer, added an Ethernet port, and lacked the hard drive expansion bay (which explained some of the bulk of the fat PlayStation 2). This redesign also meant that the slimline PS2 required a special power adapter rather than just a two pin lead like the original PlayStation 2.
Problems
Despite its success, the PlayStation 2 wasn't without its problems. Early on there was a Disk Read Error lawsuit with people having problems reading discs, which Sony settled offering compensation and discounted repairs. Fat models were plagued with further drive problems, and while the slimline models went some way to fix it, even those could develop reading issues.
It is also common that some PlayStation 2 consoles find it difficult to read the blue discs. As far as I know these are early games and are in fact CD-ROMs and not DVD-ROMs.
I have also found the PlayStation 2 discs to be the least durable of all consoles. Sega Saturn and PlayStation 1 discs are so robust even today, whereas I had had to replace a number of my games over the years.
Gaming
The improvement in hardware meant games took a serious turn featuring increased graphics, larger playing areas, further redraw points, and less loading.
The best selling game was Grand Theft Auto San Andreas, released in 2004 – it is a true example of what the PlayStation 2 hardware was capable of with its huge maps and vast 3D landscape filled with numerous vehicles and people – all rendered beautifully with lighting and weather and played at an amazing frame rate.
Other best selling games were Gran Turismo 3,  Gran Turismo 4, Grand Theft Auto 3, Metal Gear Solid 2, Final Fantasy X, God Of War, Guitar Hero 2, and Tekken 5 to name a handful.
My personal favourites are Need For Speed Most Wanted, Grand Theft Auto Vice City, Burnout 3 Takedown, Quake 3 Revolution, and Sonic Mega Collection Plus, which I still play today.
Online
The Sega Dreamcast and Sony PlayStation 2, laid the foundations for online gaming on a console – which Microsoft took to a new level with the original XBox. Every console followed suit thereafter.
Linux
Sony released a short-lived Linux distro for the PS2 that was packaged with a keyboard, mouse, hard drive, and ethernet adapter.
Period
I still love the PlayStation 2 – despite being well into the PlayStation 4 era. It still has an amazing collection of games and is currently in the sweet spot of gaming, the second period.
First period is new and expensive along with the games.
Second period is old, cheap to pick up, and games can be bought next to nothing or even picked up free of charge because its successor has been out for a while.
Third period is retro, where consoles cost a fortune and classic games will also set you back a hefty amount.
The likes of the Super Nintendo sit in the third period and have done for a long time. Working Super Nintendo consoles can cost around £60/$80, but classic games such as Super Mario All Stars and Super Mario Kart cost around £35/$50 – almost what they were on release.
The PlayStation 2 is on the cusp of period two, with console prices rising recently. I picked up a slimline silver model for £25/£40 a few weeks back – to replace a failing fat model.
Conclusion
It is an amazing console that I still play when I can. It might be old, but it doesn't have that oldness you get from playing 8-bit or 16-bit consoles. The graphics still look reasonable, even though modern consoles have hundreds of megabytes of video RAM vs the 4 megabytes in the PlayStation 2.
As someone who was a fan of Sega and who owned a Saturn instead of a PlayStation and a Dreamcast instead of a PlayStation 2 – it took me a long time to realise how great both of the early Sony consoles were.
However, sitting in my living room right now, pride of place under my TV in 2015, sits a slimline silver PlayStation 2 with its red standby light glowing at me.
---
Follow Simon Royal on Twitter or send him an Email.
Like what you have read? Send Simon a donation via Tip Jar.
---
Interested in low-end gaming? Join Low End Gaming on Facebook!
keywords: #sony #playstation2 #techspectrum #simonroyal
short link: http://goo.gl/mnmhSs
searchwords: playstation2