The late 90s saw Apple take on it's iconic range of devices beginning with i – starting a whole era of products. Has this era ended?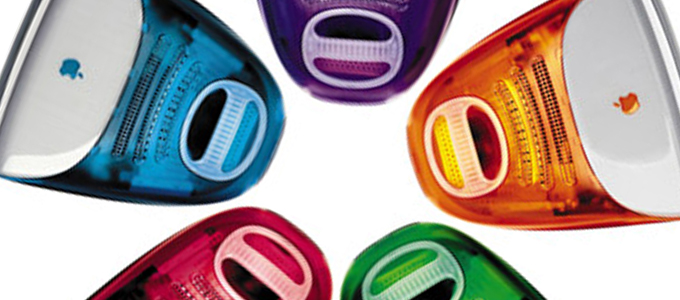 Apple created one of the most instantly recognisable brands ever – which spilled over in to millions of third party companies, products, and accessories – and society in general.
1998 – 2003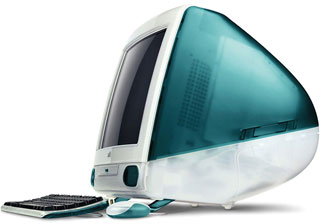 With Apple nearly on its knees in the mid 90s, Steve Jobs returned as CEO and in 1998 launched one of the most iconic computers in history, the iMac G3 – and the first product to feature the i prefix in it's name. It saved Apple and began their rise to glory.
The i stood for internet – as in internet Mac – embracing the new internet and digital age.
In 1999, the colorful iBook was released, as well as the revised, slot-loading iMac G3, both ushering in Apples wireless AirPort networking standard. In 2001, the iPod – Apple's large capacity music player – was released. It was to bring with it the so called 'iPod halo effect', switching more users to the Mac computing platform.
2003 – 2015
The music and media centric Apple were riding high on their iProducts, and 2003 saw the launch of the iTunes Store offering downloadable music for use on their computers and iPod.
In 2003, Apple took a side step, introducing the eMac – the e this time standing for education, as it was originally launched for the educational market only, but later released to retail stores.
The Mac mini, initially a G4 based device, was released in 2005 and switched to Intel in 2006. It was the first new Mac model to feature the 'Mac' prefix – with a whole range to follow. With the switch to Intel, they ditched the entire i and Power naming schemes, going with MacBook, MacBook Pro, and Mac Pro in 2006 and the MacBook Air in 2008. The one exception to the new naming patter is the iMac, which is still in production, but I could see this being rebranded as just Mac to fall in line.
The AppleTV, the media streaming device, was released in 2007 – codenamed iTV in production – was a completely new product and marked a change in Apple's naming direction.
The iPhone, launched in 2007, was essentially an extension of the iPod – adding phone capability, touch screen and apps and the iPad released in 2010 was a large scale iPod touch/iPhone and the last new device to have the i prefix.
The Power Mac (1994) and PowerBook (1991) ranges had been around a long time before Steve Jobs introduced the consumer aimed iMac and iBook range in 1998 and 1999 – and continued the Power prefix until 2006, when Apple switched from the PowerPC platform to Intel.
Even their software packages have undergone serious changes. iDVD and iWeb have been discontinued. iPhoto was rebranded as Photos, and iCal was renamed to Calendar. iMovie and iTunes – some of their oldest modern pieces of software – are still going strong, and Apple would find it hard to lose the iTunes branding in particular because of the iTunes Store.
2015 Onwards
But with rumours about Apple launching a watch stretching back years, it was always thought it would be called the iWatch – especially as it is a companion for the iPhone. So it was a great surprise that it was named the Apple Watch.
The Apple Watch, released in 2015, is the first new product in five years. Other releases have just been extenuations of current lines, so it makes sense to leave the long since dead PPC and i era behind.
This sent ripples through the Apple community and inspired me to write this article. Apple named the iPhone and iPad after the iPod, cementing them as extensions of each other – but what does the future bring for new Apple products.
Could we be about to see a whole new range of Apple products? Have the Apple Watch and AppleTV have set a new prefix for future consumer products?
Could the much talked about MacBook Touch (a.k.a. iPad Pro) – a high powered OS X based tablet – be around the corner? Are Apple about to do the one thing they swore they would never do and merge iOS and OS X, producing one synonymous OS across all future devices, just as Microsoft are planning with Windows 10?
Could it mean the iPhone is due a massive change – and perhaps a new Apple Phone will revolutionize Apple's mobile market and give the lift that a lot of iPhone users and non-iPhone owners claim is needed.
Or perhaps they will keep the iPod, iPhone, and iPad names for their media range, the AppleTV and AppleWatch for its add-on devices, and Mac for its computing range.
Conclusion
Who knows. Apple have been coasting off of the iPod, iPhone, and iPad for a while. To maintain their lead in the world of technology they, need to come up with something more than just a new watch.
---
Follow Simon Royal on Twitter or send him an Email.
Like what you have read? Send Simon a donation via Tip Jar.
---
keywords: #applewatch #iphone #ipod #macbook #imac #techspectrum #simonroyal
short link: http://goo.gl/TcJF9c
searchwords: noiinapple