The big talk among Mac fans in western Michigan this past week has been the sell-off of older Apple gear by the Holland Public Schools scheduled for Thursday, August 13, 2015 starting at 9:00 AM. There are some real deals there! [Update: All items have been sold.]
The school system has 800-some devices for sale including 2006 iMacs, iPad 2s, and 2009-2010 MacBooks with prices ranging from $50 to $110. Devices have been wiped and restored to factory fresh condition. They should include power cords. They all work but are sold As Is, as the school system cannot afford to support them – especially at these prices!
Are they good values? And what are they good for?
The MacBooks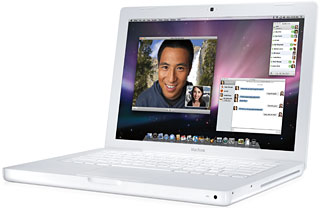 The MacBooks are 2.26 GHz Late 2009 and 2.4 GHz 2010 versions of Apple's consumer laptop. These shipped with 2 GB of RAM and 250 GB hard drives, have 802.11g WiFi, and include Nivdia GeForce 9400 graphics, making them very competent performers. They came with OS X 10.6 Snow Leopard and supports all newer versions at least up to OS X 10.11 coming this Fall.
The asking price is $110, and they apparently do not distinguish between them when selling.
These are a step or two faster than my 2.0 GHz Late 2008 Aluminum MacBook, and I'd be happy with either one. The price is very reasonable, although batteries may need to be replaced after a half-decade of use. Memory can be expanded to 4 GB or even 8 GB, and you'll likely want to upgrade RAM if you run OS X 10.7 Lion or later.
The iPads
What really got my interest was the 16 GB iPad 2 being offered at $80. This 2011 model was the second generation iPad and the first with cameras and FaceTime. I bought my wife a first-gen iPad for $120 this past winter and thought it was decently priced. That model doesn't support iOS 6 or later, which is a real limitation.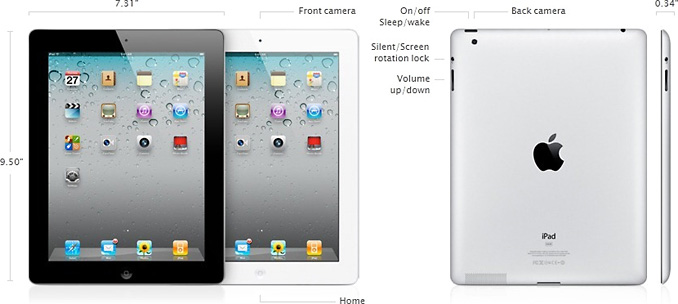 Needless to say, I'd jump at one or two of these if I had some spare cash. The iPad 2 and later will run iOS 9 when it arrives later this year, and they'll let up FaceTime with the grandkids.
The iMacs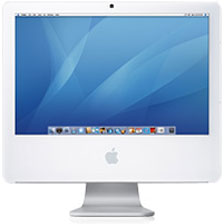 The 2006 iMacs are the Early 2006 Core Duo version. They shipped with OS X 10.4 Tiger and support up to 10.6 Snow Leopard, which I still use daily on my 2007 Mac mini. Base memory is 512 MB, and it supports 2.0 GB, which is perfectly adequate for Snow Leopard.
The 160 GB hard drive is a bit small by contemporary standards, but for a basic home-use computer, it may be sufficient.
With a $50 price tag, this is the ideal FaceTime machine for people on a budget. With OS X 10.6 installed and updated to 10.6.8 and the FaceTime beta, you can carry on face-to-face video chats on an all-in-one machine that's not too big for just $50 (plus $20 for a copy of Snow Leopard from Apple). I'd buy one at this price.
Keep in mind that this model is nearing a decade old and is very limited by its lack of support for OS X 10.7 through 10.11. If you can live within those limits, this can be a very good FaceTime, iTunes, Web browsing, word processing, and spreadsheet machine, as well as playing older games pretty decently.
Conclusion
I expect Holland Public Schools will sell out within a few hours – and that dozens of people will be in line an hour or more before they open the doors. The schools should net about $65-70,000 for new technology as well.
Keywords: #hollandmacs #hollandipads #hollandmacbooks #hollandimacs
Short link: http://goo.gl/3WFUMA
searchword: hollandmacs