With any new OS, software support is going to let it down. Does Windows Phone still lag behind Android and iOS?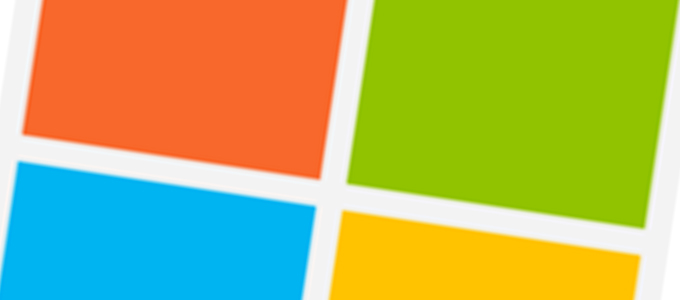 When Microsoft released Windows Phone 7 in 2010, it was a new OS – completely separate from Windows Mobile. With this in mind, app support was minimal and the infrastructure was in its infancy.
Fast forward to 2015, and we now have Windows Phone 8 and 8.1 and are on the verge of Windows Phone 10 being released. If you ask anyone about the Microsoft mobile platform, they will always complain about lack of apps and games, but does the excuse 'it doesn't have a great app selection' hold water any more?
I love my iPhone, but for the past year I have been dabbling in Windows Phone. I have had an iPhone for a number of years and built up quite a selection of apps. So I find out how many of these were available on Windows Phone and, for a fair comparison, I also checked out if they were also available for Android and Blackberry.
I picked 100 apps I am using or have used in the past on my iPhones. I picked the newest ones, as some of the app were only used back on OS3/iOS4.
---
Here they are:
Social Media/Messaging: BBM, Facebook, Google +, Hangouts, Instagram, Messenger, Skype, Twitter, Untappd, Vine, WhatsApp Messenger, WordPress.
Music: Absolute 80s, Absolute Radio, AutoRap, Shazam, SoundCloud,
Media: Adobe Photoshop Express, Amazon Video, Kindle, YouTube.
Web: Chrome, Dolphin Web Browser, Google.
Office: Dragon Dictation, Evernote, Google Docs, Google Translate, Microsoft Excel, Microsoft PowerPoint, Microsoft Word.
Games: Angry Birds, Angry Birds Star Wars, Annoying Orange Kitchen Carnage, Asphalt 8 Airborne, Carmageddon, Chase The Dot, Coin Dozer, Crazy Goat, Crazy Taxi City Rush, Crossy Road, Cut The Rope, Draw Something, Driver Speedboat Paradise, Extreme Car Driving Simulator, GTA San Andreas, Hay Day, Infinity Blade 2, Minecraft Pocket Edition Lite, Mortal Kombat X, Payback 2, Sector Strike, Smash Bandits Racing, Temple Run, The Chase, World Of Tanks Blitz.
TV: All 4, BBC iPlayer, Freesat, ITV Player, Sky Go.
Shopping/Points Cards: Argos, Boots, Dominos Pizza, eBay, GAME Mobile, Gumtree, KFC Colonels Club, Subway Subcard, Tesco Clubcard.
Banking: Barclays Mobile Banking, HSBC Mobile Banking, NatWest, Royal Bank Of Scotland.
Finance: Health Lottery, PayPal, Sky Bingo, Tombola Bingo, The National Lottery, XE Currency.
Mobile: My EE, Three, Virgin Mobile.
Weather: Authentic Weather, BBC Weather.
System: Antutu Benchmark, Geekbench 3, GFXBench GL, Speedtest.net, TeamViewer Remote Control, WiFi FastConnect The Cloud.
Misc: Dropbox, Fatify, Furby, Google Maps, IMDb, MacTracker, ParentMail, Pebble, Tinder.
---
As you can see, it is a wide range of apps and games – covering all areas from shopping to banking to social media and system apps. All the above I have used on iOS at some point over the past few years, most I still use. Of these 100 apps/games how many were on the other platforms?
On Android
98 of my apps are available on Android, with only MacTracker – a specific app for looking up just about every Apple product and their specifications – and Infinity Blade 2 – an action RPG game – which is exclusive to iOS only, even though the first Infinity Blade is on Android.
On Windows Phone
66 of them were also on Windows Phone. While that might be two-thirds of the iOS apps, it was mainly games that were missing, such as Carmageddon, Crazy Taxi City Rush, Driver Speedboat Paradise, Mortal Kombat X, PayBack 2, and World Of Tanks Blitz.
Google seems to have some grievance with Microsoft, so you won't find Google Chrome, Google Docs, Google Maps, Google Hangouts or Google Translate available on your Windows Phone handset – and even YouTube uploading can be tricky. Anyone switching from Android – which is heavily Google-based – might find it hard to adjust.
Amazon Video, Sky+ and Tinder are some of the heavier apps missing with Authentic Weather, Furby, Freesat and ParentMail also missing.
On BlackBerry
I threw BlackBerry in the mix too, and it didn't come out too well, I am sad to see. The once mighty smartphone giants have fallen by the wayside.
It only delivered 32 out of the 100, and while the main apps like BBC iPlayer, eBay, Facebook, IMDb, PayPal, Shazam, Skype, Twitter, Untappd and WhatsApp were there, the were some huge newer trends missing – no Photoshop, no Chrome, no Dropbox (although there are some unofficial attempts), no Facebook Messenger, no Google apps, no Instagram, no Microsoft Office, no Tinder and no Vine.
So, it seems iOS and Android are fairly level pegging in terms of releasing apps and games simultaneously, and while Windows Phone is catching up, it still has a long way to go. BlackBerry are trying to claw back some of their once great reputation, but if the software support isn't there, then it is going to be tricky and this is one area Microsoft are pushing forward with.
In the Wild
I asked around different groups, those who own different handsets on different platforms, what their top third party used apps were. Out of the replies these were the top hitters, Chrome, Dropbox, Facebook, Google Calendar, Hangouts, Instagram, Messenger, Pandora, Snapchat, Tinfoil For Facebook, Twitter and YouTube. 
Tinfoil and Pandora seem to be Android only apps, and Chrome, Hangouts, Snapchat and Google Calendar aren't available on Windows Phone but are on iOS.
For Me
My kids have Lumia handsets and love them, and I have been checking out my HTC 8x for a few days now.
My main daily apps are: Dropbox, eBay, Facebook, Messenger, PayPal, Shazam, Twitter, Untappd, Virgin Media and WhatsApp – and all are available on Windows Phone, except the Virgin Media app, which tells me how much of my mobile allowance I have left. There is a US/Canada version of the app, but not a UK one.
So as a daily phone, I could easily switch to Windows Phone, and there are some alternatives to some of the missing apps.
Conclusion
Windows Phone is climbing in terms of support, and if you can live without as much gaming support as iOS and Android, then it could work out for you. My advice is, check out your list of apps available on the Microsoft Store.
Despite it still only holding a small percentage of the smartphone market, Microsoft are doing a good job of muscling in – all be-it slowly. Their handsets are well designed and well built, and the OS is fast, sleek and highly optimised. Windows Phone 10 is around the corner, and it could help increase the Windows Phone popularity.
Below is the full list of apps and which ones appear on each platform.

---
Follow Simon Royal on Twitter or send him an Email.
Like what you have read? Send Simon a donation via Tip Jar.
---
Keywords:  #windowsphone #windowsphoneapps #techspectrum #simonroyal
Short link: http://goo.gl/bqx8ak
searchwords: windowsphone