Simon Royal suggested that Apple might make inroads with a non-smartphone, which he labelled the iPod Phone. It's an interesting idea, but Palm had an even better nearly 10 years ago.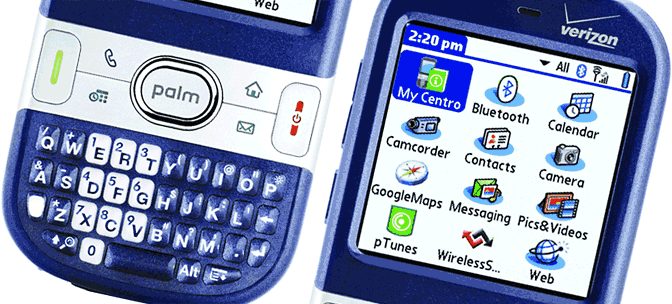 The Palm Centro was the smallest of the Palm OS smartphones, and it came in a wide range of colors depending on what each mobile carrier chose. It includes a  QWERTY keyboard with an embeded numeric keypad and a high definition 2.25″ 320 x 320 pixel displaying 201 pixels per inch – not quite a Retina Display (326 ppi on the iPhone 4, 4S, 5, 5C, 5S, and SE), but quite remarkable in its day.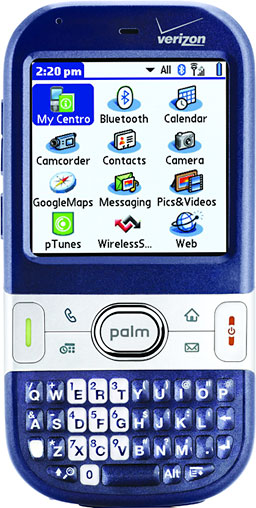 It's thicker than any iPhone, but it also has a smaller footprint. Best of all, for longtime Palm users such as myself, it runs the same Palm OS apps as Palm PDAs. My favorite was Sol Free solitaire, I enjoyed Sudoku, and I had a very nice Bible app, My Bible from Laridian, as well.
The 1.3 MP camera did a nice job taking pictures, although you wouldn't want to print them much larger than the standard 4″ x 6″ print.
Depending on the model, it had 64 MB or 128 MB of storage plus a micro SD card slot for up to 4 GB of additional storage (16 GB with modification). It was one of the last Palm OS devices, with Palm adopting webOS with its Pre smartphone in 2009. (The Centro launched in October 2007, just months after the original iPhone.)
Palm OS was deliberately designed with the Classic Mac OS in mind, because from the start the Mac OS was designed for clarity on small displays. Most Mac users quickly find it very comfortable to use. The oval-shaped Palm button lets you scroll up or down, right or left.
The Centro dominated the Palm market due to its small size and attractive price. It reached its high point as the second-best-selling smartphone on the US market in August 2008.
Drawbacks
Like other Palm devices, the Centro uses a stylus, which is conveniently stored inside the phone. Over time, it will scratch your screen. A modern version would have to use a scratch-free stylus or use finger control, like iPhones and most other smartphones today.
Because Palm OS was designed before there were a lot of connectivity options, it only supports 2G EDGE for wireless data and Bluetooth. There is no way to use WiFi, which I consider a big drawback. But a modern redesign would be sure to include 4G LTE, Bluetooth, and WiFi.
Better than iPod Phone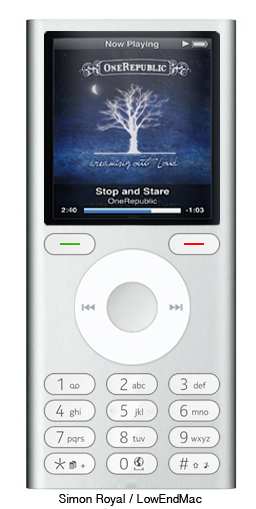 I believe a device like the Palm Centro would make a much better low-end phone than the iPod Phone that Simon Royal suggested. The square color display is perfect for displaying an album cover, and the operating system doesn't need to support screen rotation, as there's no need to turn the camera on its side except for photos and videos.
Speaking of which, it does both photos and videos. The screen lets you have a music app more like an iPhone and less like an iPod.
Best of all, it has a keyboard. Everyone texts today. Everyone keeps an address book. Everyone has a calendar app. Any new phone, smart or otherwise, has to have a QWERTY keyboard, something lacking on the proposed iPod Phone.
Apple Phone
Let's call the new low-end smartphone the Apple Phone, in keeping with Apple TV and Apple Watch. It would be carved from metal, a technology Apple has mastered. I like the scrollwheel, which could be reduced in size to replace the Palm button on the Centro.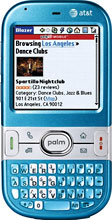 As Simon Royal suggests, it could use a simplified operating system, phoneOS, that would not require the high-end processing power of today's iPhones. The Centro has a 312 MHz ARM CPU, so perhaps the Apple A4 CPU used in the iPhone 4 would be perfect for it.
The screen resolution really is adequate for a low-end smartphone. I see no reason to go with a Retina Display or a rectangular screen. A square display and no rotation simplifies things. The camera could take square photos by default, which Instagram users would love.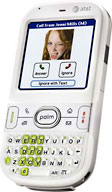 There's no need for a lot of apps. The original iPhone had no app store and was a success despite its non-discounted price and lack of third-party software. Apple Phone could do the same, at least in the first version. Apps would include Message, Addresses, Camera, Photos, Videos, Music, Notes, Calendar, Twitter, Maps, YouTube, and iTunes, which would let you buy music from the iTunes Store. As much as possible, these would be compatible with the data files used by Macs and iOS devices. And it should include AirPlay for music and videos.
There's no need to support watching TV shows or movies on this device. The screen is just too small for it.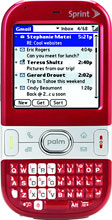 Apple Phone would have a Lightning connector and only come in a few versions based on networking infrastructure in different markets – just like today's iPhone. It should come with enough memory to be useful but not enough to compete with the iPhone SE. Perhaps 4 GB would be enough, and 8 GB certainly would be since this is not a full-fledged iOS device. Knowing Apple, there would be no slot for a memory card.
The Apple Phone would be smaller, more rugged, and more pocketable than today's iPhones. It may or may not include FaceTime, which is a great way for grandma to keep in touch with the family. I'd leave it out of the first version and consider adding it to the second edition.
The primary camera should be in the 3-6 MP range, which makes for great snapshots and very good 8″ x 10″ enlargements. Built-in flash is a must. If there is a FaceTime camera, 480p or 720p is plenty of resolution for that.
Marketing Apple Phone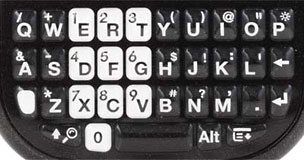 Apple could sell this as a smartphone for the rest of us. No big Retina Display. No 4K video. No 3D touch. No on-screen keyboard. No data sharing. Just a rugged smartphone for the low end of the market that works with iTunes and integrates with Mac apps.
This could be the device that gets smartphone holdouts interested in switching from their flip-phones and feature phones. FaceTime would be especially attractive to people with families spread out across the country or around the world. And there would be a logical progression to an iPhone if and when these users decide they want the full iOS experience.
What about games and third-party apps? A nice solitaire game is always nice, and after a year, the market will probably be big enough for Apple Phone apps and games from other developers. With iPhone 4-level power, it could do quite well. And it doesn't even have to be a lot less expensive than the iPhone SE. If Apple could retail it at $250, I think it would sell like hot cakes.
All of this is dreaming, but I think the Palm Centro makes a much better starting point for a low-end Apple Phone than a design without a QWERTY keyboard.
What do you think? Why not join the discussion in our Facebook group!
Keywords: #applephone #palmcentro
Short link: http://goo.gl/RrKyTF