One of the greatest games ever created, Doom. I check out the iOS port.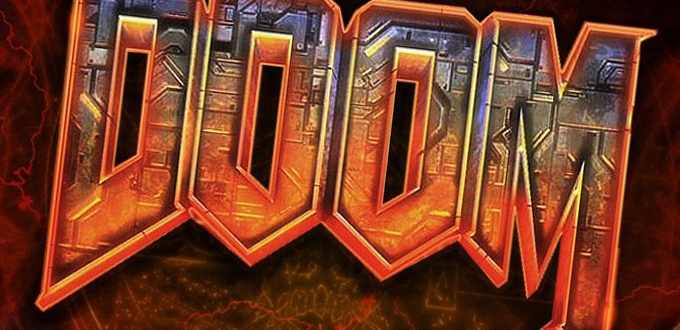 I am a huge Doom fan – the original is a classic, and I still play it today. I make it my mission to play it on every platform I can.
I kicked it off on Windows in the mid 90s and since then I have played it on the Sega Saturn,  Sony PlayStation, Super Nintendo and Game Boy Advance to name a few. I even ran an unofficial port on my Nintendo DS called 'DS Doom' as well as a Symbian port many years ago.
I enjoyed Doom Legacy a couple of years back which featured enhanced glide supported graphics. Recently I have been playing it on my MacBook Air running Yosemite/El Capitan using the PrBoom front end.
I picked up the Doom 3 BFG Edition for my PlayStation 3, which also contains the original Doom and Doom 2. Even more recently I decided to download it for my iPhone, so I could enjoy it on the go.
Doom Classic for iOS is available in the App Store at a cost £3.99. It is only the first instalment of the series and for what it is, it might seem a bit pricey.
iOS
Being a 20+ year old game, it is no surprise that even on older iPhones it runs fine. I have tried it on an iPhone 4s and iPhone 5 (both running iOS 9.3.5) and it plays with no issue – and loads almost instantly.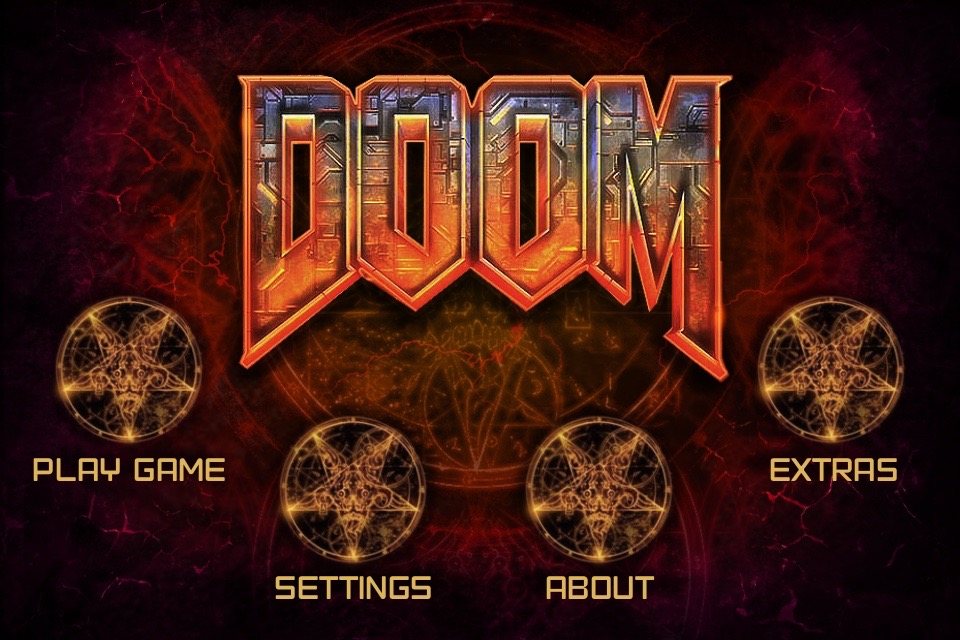 It requires iOS 6.1 – so could possibly run on an iPhone 3GS and iPhone 4 too.
Controls
Playing games on an iPhone or iPad lacks the obvious controls. Instead navigation and firing is done via onscreen buttons. You have three options for controls to choose from. All of which are a little tricky to use, but you do get used to them quickly. Movement is very fast and navigation can be a little difficult at times.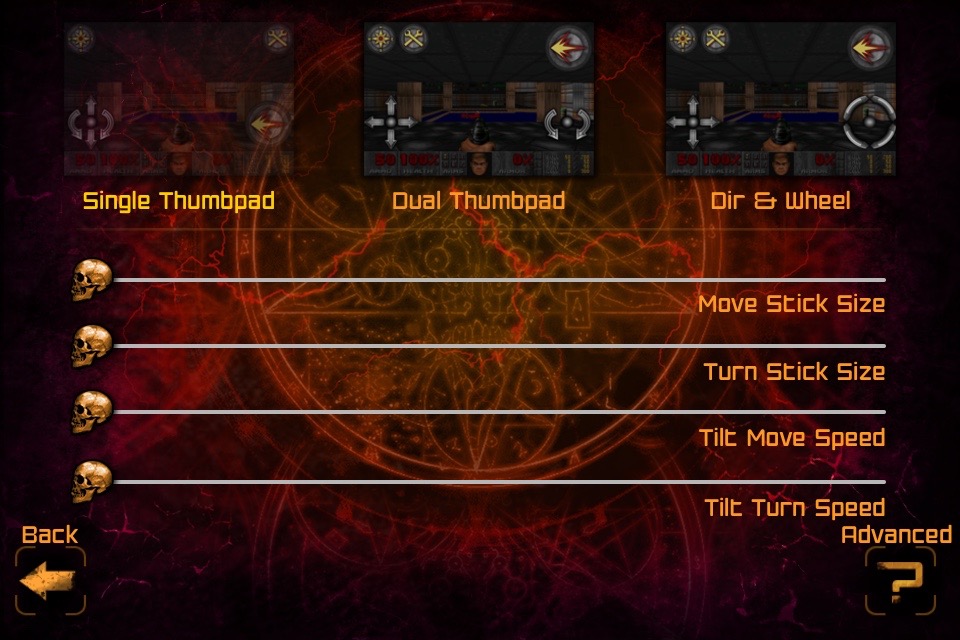 I'm not a huge player of mobile games – perhaps I just haven't developed with this new breed of gaming. I much prefer the keyboard/mouse combo of old.
Graphics/Sound
This is a game from 1993 so you don't expect the graphics to be stunning – however the small screen helps deal with the pixelated look. The gameplay is so superb you forget about the blocky sprites and immerse yourself in the game.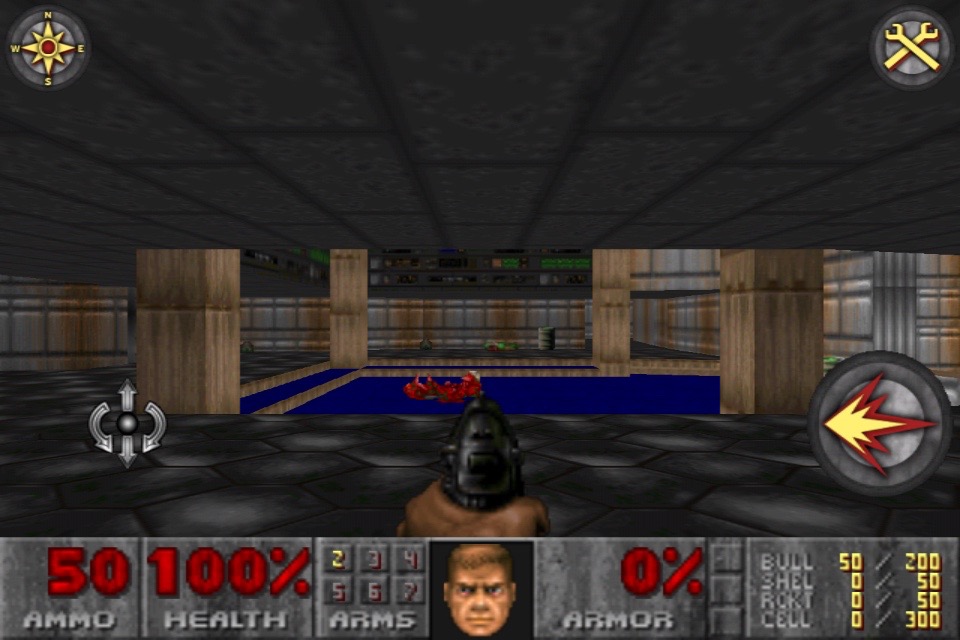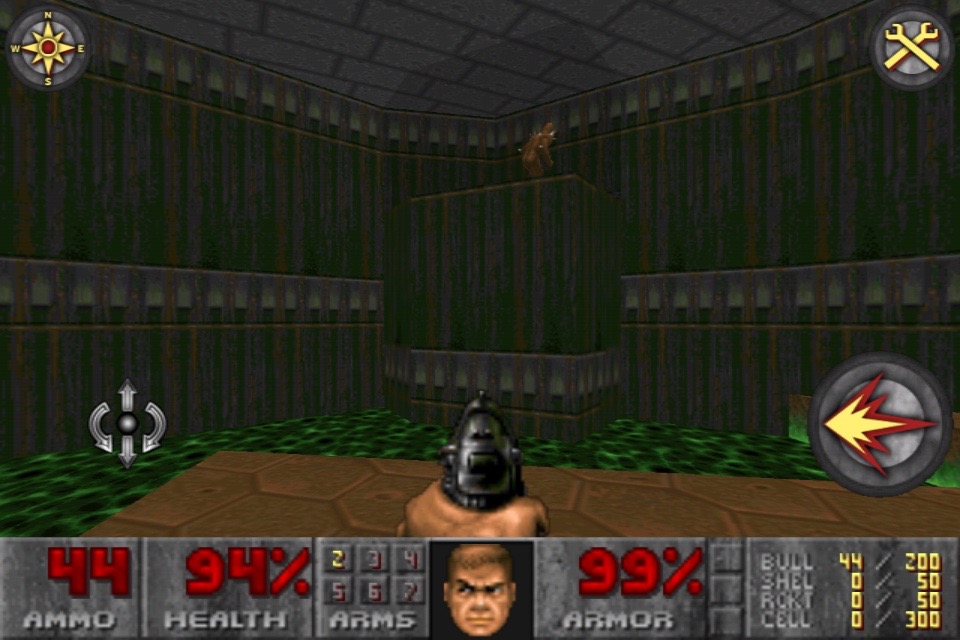 Compared to playing it on a 32" TV, the graphics look a lot better. The original sound effects and brilliant music is still there.
Game Play
This is where the original Doom series still stands the test of time. No matter how many times I have played and completed it, I go back to it time and time again and seek it out on new platforms.
Conclusion
If you want a decent FPS for your phone, you can do no better. The original Doom still gets my vote as one of the best games ever and it now great I can play it while out and about.
The change in controls might be a stumbling block for some – but this is the world of modern mobile gaming. Grab it and and have some retro fun.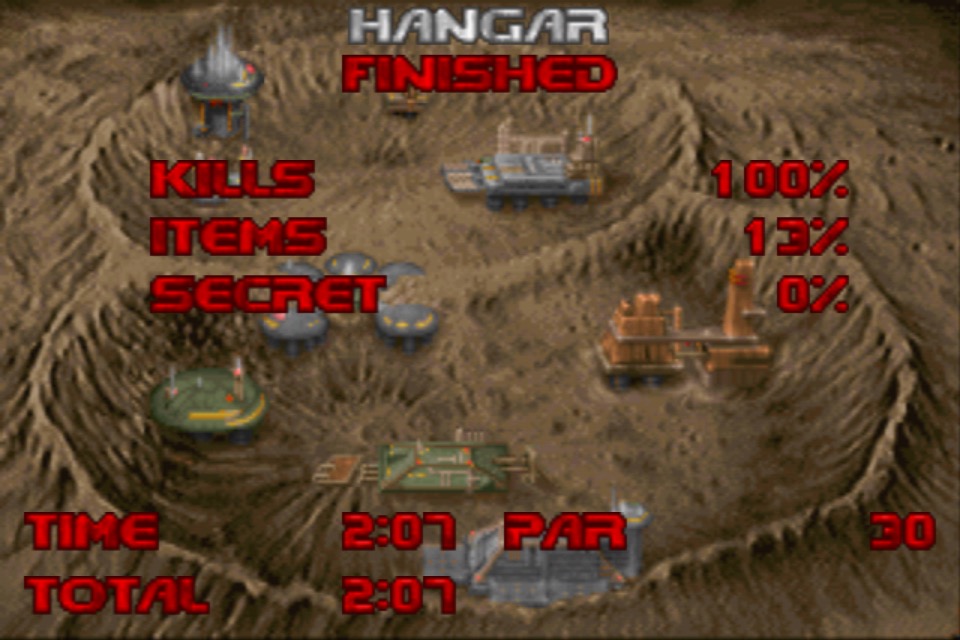 ---
Follow Simon Royal on Twitter or send him an Email.
Like what you have read? Send Simon a donation via Tip Jar.
---
Keywords: #ios #doom #classic #ios6 #fps #mobile #techspectrum #simonroyal
Short link: http://goo.gl/31aXGH
searchwords: doomios