Dan Carlin's Hardcore History is one of my favorite podcasts. Then again, I majored in English, history, and philosophy in college, so I like history to begin with. If you enjoy history at all, I think you'll find this podcast a treat.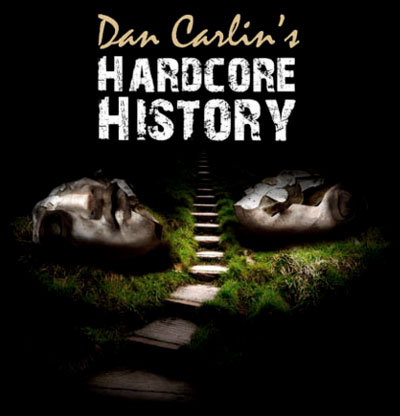 Carlin is an amateur historian, and he really digs into his source material before recording a podcast. A typical episode is 2-4 hours long, and sometimes a series will have 5 or 6 episodes.
I find Carlin very engaging to listen to, and so do my coworkers. We've listened to Death Throes of the Republic, Wrath of the Khans, Thor's Angels, and Blueprint for Armageddon over the past few years, which covered the end of the Roman Republic, Ghengis Khan, Germanic tribes, and World War I respectively.
If you want to know more about history, give Hardcore History a try. It's very accessible and often provides fascinating insights you would not have heard in your world history class.
Carlin has moved from a donation model to offering current episodes for free while charging for older content, which averages around $1.99 per episode.
Keywords: #dancarlin #hardcorehistory #history #podcast
Short link: http://goo.gl/MDkCfq
searchword: hardcorehistory