2012 saw HTC release its first flagship Windows phone, the HTC 8x, but will it see Windows 10 Mobile?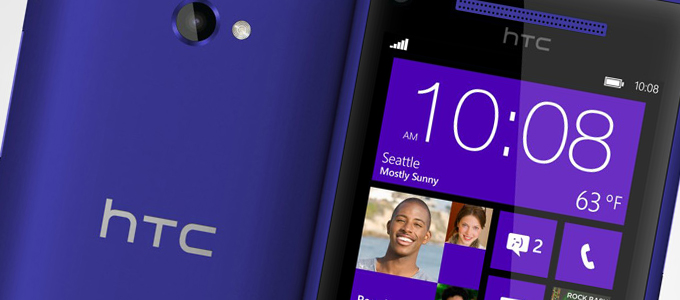 In the mobile phone world, phone updates are a huge topic for discussion. Apple typically offers four major updates, and top-end Android get two or three, with budget ones not always being offered any update.
Windows Phone is a different beast. Windows 7 phones didn't receive Windows 8, but some Windows 8 phones will get Windows 10 Mobile when it is released as an update.
Major releases are much further apart compared to other platforms. Windows Phone 7 was released in 2010 and updated until 2013. Windows Phone 8 was released in 2012 and is still currently being updated. Windows 10 Mobile was released in late 2015 on a few new handsets (the Lumia 950, 950XL, and 550), but existing handsets are still awaiting the update scheduled for early 2016.
Insider Program
For those interested in testing it out, Microsoft gave participants of the Insider program the chance to use beta versions of Windows 10 Mobile in early 2015 – providing they had a supported handset.
With updates to the Insider program, more supported handsets were added. However, so far the HTC 8x has been excluded from this program.
Confusion
According to the Wikipedia entry for both Windows 10 Mobile and the HTC 8x, the handset won't see an update to 10, although I can't find any official word on this.
I spoke to HTC via live chat a few weeks back, and they claimed that Windows 10 Mobile was being tested on the HTC 8x, so I posted this on the Microsoft Forum.

A few other 8x owners also contacted HTC, and while their reply wasn't too positive, none of them flatly ruled out the 8x from getting the update to 10.
Is It Too Old?
You might be thinking the 8x is too old to get it. Released in late 2012, it is now pushing four years old. This might be true, but it was the top-end flagship Windows Mobile handset when released, and some of the Nokia branded handsets from 2012 – midrange ones at that – will be getting Windows 10 Mobile.
The quality of hardware inside it still puts it above most of the Nokia or Microsoft Lumia handsets out there today.
My daughter has a Nokia Lumia 620. This is a January 2013 midrange handset featuring a dual-core 1.0 GHz Snapdragon processor, 512 MB RAM, and 8 GB internal storage with a MicroSD slot. This benches at 6,485 using Antutu.
My son had a Microsoft Lumia 435. This is a March 2015 budget handset featuring a dual core 1.2 GHz Cortex-A7 processor, 1 GB RAM, and 8 GB internal storage with a MicroSD slot. This benched at 7,442.
The HTC 8x is a November 2012 flagship handset featuring a dual core 1.5 GHz Krait processor, 1 GB RAM, and 16 GB internal storage but no MicroSD slot. This benches at a massive 10,806.
The difference is 30% higher than a 2015 Lumia 435 handset and over 40% higher than the 2013 Lumia 620 handset.
Both the Lumia 620 and the Lumia 435 will be getting Windows 10 Mobile – yet the HTC 8x looks like it won't.
Shipped with 8.1
One of the supposed requirements for handsets to be eligible for the Windows 10 Mobile update is that they shipped with the Windows 8.1 Phone update. However, there are plenty of handsets – such as the Lumia 620 – that shipped with Windows 8 but are still going to get the jump to 10.
Other HTC Windows Phones
HTC have been a long time supporter of Microsoft mobile operating systems. Back in the Windows Mobile 6.5 days, most handsets were made by HTC, so it was only natural for them to follow Microsoft into their new era.
Windows Phone 7 saw the likes of HTC Radar, HD7, Trophy, Titan, Titan 2. and many variants of the HTC 7 range. However, Windows Phone 8 only saw the HTC 8s, 8x. and One M8 For Windows.
We know the budget 8s – released alongside the 8x – wont be getting the update to 10 – mainly due to its 4 GB internal storage.
HTC officially announced via Twitter that the One M8 For Windows released November 2014, which features a Quad Core 2.3 GHz Krait processor, 2 GB RAM, and 32GB internal storage, will be offered Windows 10 Mobile update.
If HTC are supporting the One M8, then surely they could port Windows 10 Mobile to the 8x.
Should It?
Whether it will get it is down to HTC or Microsoft, but the 8x is more than capable of running Windows 10 Mobile, even more capable than 2015 Lumia handsets.
Conclusion
The 8x is an amazing piece of hardware. Four years on, it can still fight with best of them and is one of the most elegantly designed handsets I have held in a long time.
The future isn't looking too good for the HTC 8x, but we can live in hope.
---
Follow Simon Royal on Twitter or send him an Email.
Like what you have read? Send Simon a donation via Tip Jar.
---
Keywords: #htc8x #windowsphone #windows10mobile#techspectrum #simonroyal
Short link: http://goo.gl/ClnYQ2
searchwords: htc8x