I've been running iOS 10 for a week now. What do I think of it on my iPhone 5?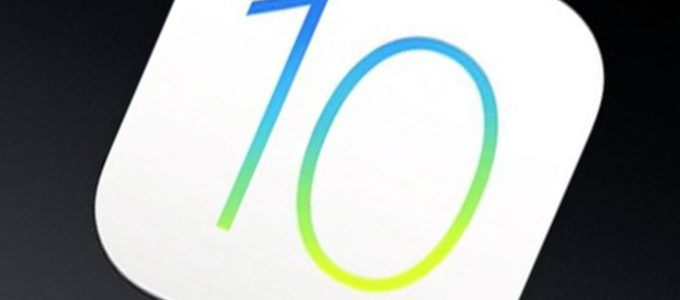 A week ago I installed iOS 10 on my iPhone 5. You can check out my first impressions review. The last seven days have given me a chance to give it a good test.
The iPhone 5 is a 2012 handset and iOS 10 is quite possibly the last version it will receive – alongside its coloured replacement the iPhone 5c released in 2013. Final versions can be hit and miss in the iOS world. However, in the case of the iPhone 5 and iOS 10, the experience is a pleasant one.
Speed
The first thing to mention is, it is faster than iOS 9. There is a significant noticeable increase in performance, which is very promising for a first release. Past experience has shown point 1 and point 2 updates usually bring in speed increases so it is a good sign that things could get better too.
Lock Screen
For the first time, Apple has removed the 'swipe to unlock' from the lock screen. For those without a finger print home button, unlocking requires pressing the home button to wake the screen up, then pressing again to either go in to the phone or bring up the passcode screen. At first I found this awkward, but it hasn't taken too long to get used to it.
The Camera icon had gone from the lock screen. Swiping right brings it up now instead of swiping up.
Screen Delay
If the phone is locked, unlocking can cause a delay in touch screen responsiveness. It takes a second for the phone to respond. After that it is fine.
Battery
Battery life is an odd one. On the whole there seems to be a little faster battery drain than previous versions, but then this is usual for an initial release and is usually fixed later on. Others have noticed it too – even those with newer iPhones, so it isn't exclusive to older kit.
My phone is charges over night and is taken off at 7:20am every day. Under light use I managed to get to 11:30pm and still have 39% battery left. Thats impressive. The next night at 11:30pm I only had 1% battery left. Yesterday after travelling and very heavy use my phone died at 3:30pm. Luckily I have an EnerPlex Surfr battery case.
It appears it can idle very well, but usage can cause a quick drop in battery.
Handwriting Messages & Effects
One of iOS 10's biggest new buzzes is it is new additions to messaging. You can now send fancy messages with graphical effects such as fireworks etc and you can also send handwritten messages. A nice touch, but it is gimmicky. Hand written messages seem to work, however I cannot get graphical effects on messages to work.
Pop Ups
Notifications have a new-ish look in iOS 10. They seem to have gone back to pre-iOS 7 bubble look, only with a sleaker look and thinner font.
Siri Announce
Back in 2008 I was loving my Symbian based Nokia handsets and one feature I have missed ever since is the ability to have your phone read out the caller/number when someone calls. At long last Apple have added this feature in to iOS 10.
Music
The music app has been a big issue with iPhone fans since the revamp in iOS 7. Apple had seem less focussed on music and intent on pushing their Apple Music service. However iOS 10 has brought back a simplified music player – a welcome change.
No App Issues
I have 70+ apps and games installed and so far I have had no issues with any apps. This is good news, and daily apps are updating themselves to ensure 100% compatibility.
Bedtime
There is a new section in the Clock app called Bedtime. I have yet to see how this is any different to the Do Not Disturb feature – but I will check it out further.
No Mobile Data Button In Control Centre
A small bug of mine, but iOS still has no quick way of turning off mobile data. I was hoping they would add a button in the Control Centre similar to the wifi.
Pebble
I use a Pebble Smartwatch, it is an original Classic model running the v3.12.2 Timeline software. I have had no issues with my watch and iOS 10.
Conclusion
I have yet to run in to any major problems. There are the odd graphical glitches, but on the whole iOS 10 is well rounded – especially on the oldest supported iPhone. The speed increase is superb, some of the new features are great but most are nothing amazing and I am hoping they will address the battery drain in future point updates.
---
Follow Simon Royal on Twitter or send him an Email.
Like what you have read? Send Simon a donation via Tip Jar.
---
keywords: #ios10 #iphone5 #week #battery #apps #bedtime #messaging #pebble #messages #siri #announce #techspectrum #simonroyal
short link: http://goo.gl/N3X3Hf
searchwords: ios10-iphone5