A funny thing happened to Mac performance: It stopped making those big strides forward that it used to. Like 1987, when the 16 MHz Mac II blew the doors off the 8 MHz Mac SE with 2.4x its performance, or when the 25 MHz Quadra 700 arrived with over twice the raw power of the 40 MHz Mac IIfx in 1991.
The 1994 migration to PowerPC processors saw another big step forward in performance. The 80 MHz Power Mac 8100 with about 3x the MacBench 2.0 CPU score of the 40 MHz Quadra 840av. Apple's PowerPC era ended with the 2.5 GHz Power Mac G5 Quad.
Dan Bashur recently pointed out how little the Mac has increased in processing power over the past five years or so. Let's dig deeper.
The Intel Era
The Mac Pro
In August 2006, the first Mac Pro replaced the Power Mac G5 Quad, providing 63% more power with its four 3.0 GHz cores as the Quad did with its four 2.5 GHz cores. In April 2007, Apple introduced an 8-core Mac Pro with 49% more power than the 2006 quad-core model.
The 2008 Mac Pro wasn't a big step forward with its piddling 7% increase in processing power, but the 2009 was 44% faster than that, and 2010 saw a power increase of another 34%. The top-end 2012 Mac Pro was a little bit less powerful than the 2010 model it replaced, although the 2013 "trash can" Mac Pro had 32% more raw power than the 2010 Mac Pro.
Over the past five years, then, the Mac Pro has only increased in power by 32%!
Based on Geekbench 4 multi-core results, the top-end Mac Pro improved by 155% from 2008 to 2013, 78% from 2009 to 2014 (there has not been a new model since 2013), and 32% over the past five years.
The iMac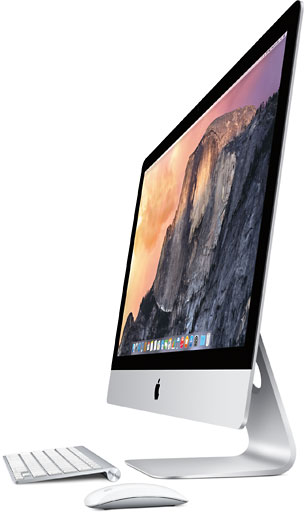 Once Apple's consumer computer, the iMac has developed a real identity crisis. On the low end, we have some very nice, pretty affordable iMacs with 20″ or so displays. On the top end, we're seeing 27″ 5K resolution models.
Here's how power has increased, based on multi-core Geekbench 4 scores:
2008: 19% improvement
2009: 111% jump forward thanks to quad-core i7 CPU
2010: inched forward by 9.9%
2011: impressive 31% jump forward
2012: 14.5% improvement
2013: inched forward just 8.4%
2015: nice 26% boost in processing power
From 2007 to 2012 (a five year period), the iMac saw an increase in processing power of 336%. From 2008 to 2013, 297%. From 2009 to 2014, 79% (there was no new model in 2014). From 2010 to 2015, 106%. From 2011 to 2016, again with no new iMac, 57%.
The MacBook Pro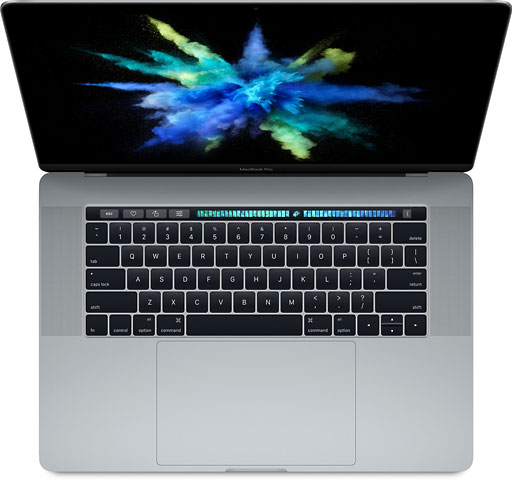 Initial reports are in, and the top end 2.9 GHz 4-core Late 2016 MacBook Pro is coming in 4.4% slower than the fastest 2015 MacBook Pro. Ouch.
Let's take a look at performance year to year, using Geekbench 4:
2009: 12% improvement
2010: 43% improvement thanks to Intel Core i7 CPU
2011: 109% jump forward thanks to quad-core i7 CPU
2012: 19% improvement
2013: 18% improvement
2015: inched forward 3.9%
2016: slipped back 4.4%
Looking at five-year increments, the MacBook Pro saw an amazing 367% jump in raw power from 2008 to 2013, 317% from 2009 to 2014, 204% from 2010 to 2015, and just 39% from 2011 to 2016.
Expect a new model next year with Intel's next generation Kaby Lake architecture and support for more than 16 GB of RAM for the first time on a mobile processor.
The Mac mini

The Mac mini has always been out of step with the rest of the Mac line. In 2006, it was the only Mac to ever use an Intel Core Solo CPU. In 2007, it finally made it to a Core 2 Duo CPU after all the other Macs had made that transition in 2006.
There was no new Mac mini in 2013, 2015, or 2016. Annual changes:
2010: 1% drop
2011: 204% megajump thanks to the 4-core Mac mini Server
2012: 35% jump forward
2014: 37% performance decline – no more quad-core Mac mini
Once again looking at five-year periods: 317% improvement from 2009 to 2014, 204% from 2010 to 2015 (no new model), and 39% from 2011 to 2016 (again, no new Mac mini).
The MacBook Air
The only other model that's been around for more than five years is the MacBook Air, which arrived in January 2008 with a slim enclosure and slim processing power. Over the years, its power has improved.
2009: 2.4% was nothing to get excited about
2010: 12% was a nice step forward
2011: huge 102% jump moving to Intel Core i7
2012: 21% improvement
2013: 9.3% still a decent step in the right direction
2014: 19% drop due to 1.4 GHz low power CPU
2015: 32% jump forward, but only 6.3% ahead of 2013
Looking at five-year periods, the MacBook Air improved by 206% from 2008 through 2013, by 141% from 2009 to 2014, 183% between 2010 and 2015, and 40% from 2011 to 2016, when there was no new model.
Conclusion
In light of the Mac Pro last being updated in 2013, the Mac mini in 2014, and the iMac and MacBook Air in 2015, Apple has really slipped behind the performance curve. You know Dell, HP, Acer, and all the others continue to offer new models at least once a year – and invariably with more power, unlike some of Apple's step backward.
Once upon a time, Moore's Law made it easy to predict that processing power would roughly double every two or three years, quadrupling power over five years or so. As recently as 2015, much of the Apple line was still trending in that direction, but the dearth of new models in 2015 and 2016 means that most Mac users have little excuse to upgrade from their aging gear. Those 2011 Mac in particular marked a big step forward with Intel Core i CPUs.
Used Macs to Contemplate
There are some older powerhouse deals out there, if you're lucky enough to find one at a good price. The quad-core 2012 Mac mini Server is rare but very powerful. The 2013 MacBook Air models are nearly as powerful as their 2015 replacements, but that may also be why few MacBook Air users are upgrading from 2013 units.
If you're into ports, an SDXC slot, and MagSafe, any 15″ or 17″ MacBook Pro from 2011 to 2015 is worth considering. Some people are bound to upgrade to the new model to get that Touch Bar, so be patient.
Any 27″ iMac should be more than enough to make even many power users happy, and the 21.5″ iMacs have some very good values, although with not nearly as much power as the 27-incher. Wait until the first quarter of 2017 – we are due for new iMacs.
As always, get a real Mac Pro, not the black Mac-in-a-can model from 2013. You want expansion slots, internal drive bays, standard USB Type A ports, FireWire, and video output. The Mid 2010 model still supports OS X 10.6 Snow Leopard if you need to use older apps, especially PowerPC software that newer versions of the Mac OS do not support – and you can also install macOS 10.12 Sierra with a modified installer.
Keywords: #mooreslaw
Short link: https://goo.gl/vADsfm